China Travel Testimonials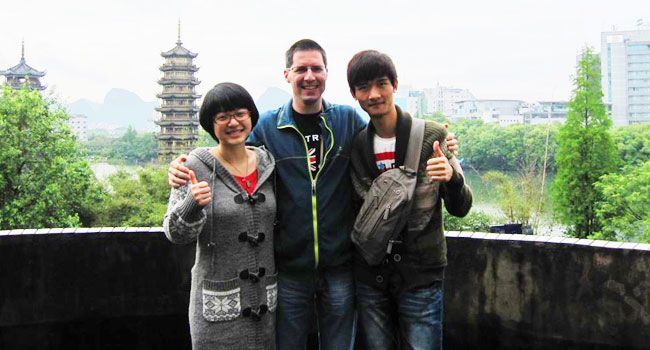 Feedback for Vanessa
Vanessa couldn′t do anything better, and I will surely use her sevice again when in China, and I will recommend her to all other travellers!
- Thomas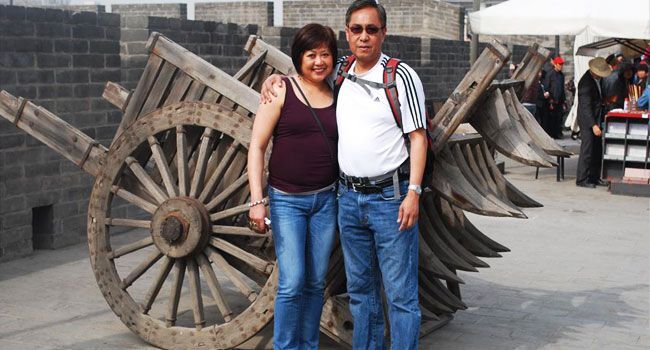 China Travel Testimonials
Sammi's feedback:
"We had a great time in Shanghai and we are now back in Beijing. We had the most wonderful time here in China. It was very educational and life changing. All the guides were great and very helpful. The hotels, the food, the places and most of all, the Chinese people were a great experience. The spirit of the Chinese people is very strong and very kind, generous, family loving, and very hardworking. I admire the spirit of the people.What a great experience! Thank you for arranging this perfect trip. - Marissa"
16 Days Sydney, Shanghai, Yichang, Yangtze, Chongqing, Guilin, Longsheng, Yangshuo, Xian, Beijing Tour
By Kenneth ; Tour Date: March 28, 2015 - April 12, 2015
"Good morning (again) Leon. First of all let me say that our holiday in China far exceeded our initial expectations. All ten in our group were looking forward to the trip but were all apprehensive as to what to expect and how they might react to>..."
By Scott ; Tour Date: April 3, 2015 - April 3, 2015
"Hi Leon: We wanted to send you an email and let you know how much we enjoyed our tour. It really simplified things having a tour guide who was easy to communicate with, as well as a driver to pick us up and drop us off without any worries. We really>..."
11 Days Beijing, Yichang, Chongqing, Xian, Hong Kong Tour
By Melvin ; Tour Date: April 7, 2011 - April 17, 2011
"Vanessa, Thank you for the information. We still talk about our trip down the Yangtze River. We would recommend you and your company to anyone who would like to travel to China. Best regards to you. Mel >"
One day tour from Shanghai to Suzhou and back
By R ; Tour Date: June 1, 2015 - June 3, 2015
"Hello Vanessa The 2 day trips to water towns near Shanghai proved to be very good. Everything went smoothly and we were particularly impressed with our guide on both days i.e. Bright. Thank you for making the booking process trouble free. On any future>..."
11 Days Hong Kong, Guilin, Longsheng, Yangshuo, Chengdu, Chongqing, Yangtze, Yichang, Wuhan Tour
By Janet ; Tour Date: September 8, 2014 - September 18, 2014
"Dear Vanessa, thank you for the birthday greetings, I still have so many wonderful memories of our trip, thank you again for making it such a magical experience. Kindest regardsJanet >"
4 Days Chongqing, Yichang, Yangtze Tour
By Emily ; Tour Date: June 28, 2015 - July 1, 2015
"Vivi was great. She put together a couple different itineraries for us and wasn't pushy when I took some time to decide. She was very efficient and prompt once we decided on a trip. >"
5 Days Shanghai, Huangshan, Guangzhou Tour
By Sai ; Tour Date: May 20, 2015 - May 24, 2015
"we had lost luggage and Libby tried to contact the airlines for us .She also offered to take us shopping at the local street for shoesvery pretty tour guide!!!libby was quite sensitive and to meet our needs and adjust schedule accordingly! WELL DONE. >"
5 Days Shanghai, Huangshan, Guangzhou Tour
By Sai ; Tour Date: May 20, 2015 - May 24, 2015
"Hi Vanessa. . Overall impression - very good. Huangshan has lots to offer with spectacular scenery. Every view was stunning and credit to authorities for trying the keep the location clean and dealing with thw volume of tourists. regards, Sai >"
By Serdar ; Tour Date: April 10, 2015 - April 13, 2015
"Good Morning Mr/MrsWe were two families in Beijing between 10-14 April 2015.Our trip advisor was Vanessa ZHENG while we were over there.We had 4 wonderfull days because of her nice organisation.I would like to pass our appreciaton her and our guide Jerry>..."
Testimonials by Travel Advisors
Travel Confidently with Us

10,000 Satisfied Customers

50 Years in China Travel Industry

Quick Response within 24 hours

Secured Online Payment

Group Tours with Solo Adventure

No Hidden Fees and No Traps