China Travel Testimonials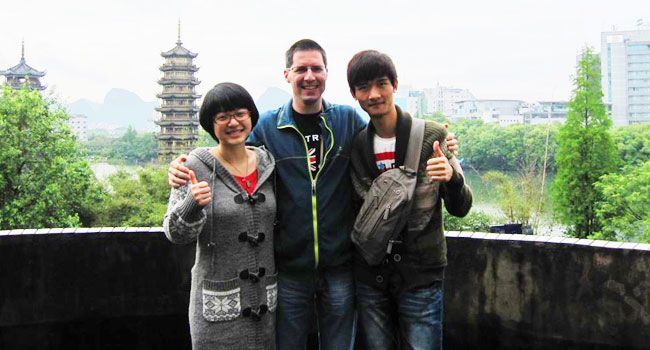 Feedback for Vanessa
Vanessa couldn′t do anything better, and I will surely use her sevice again when in China, and I will recommend her to all other travellers!
- Thomas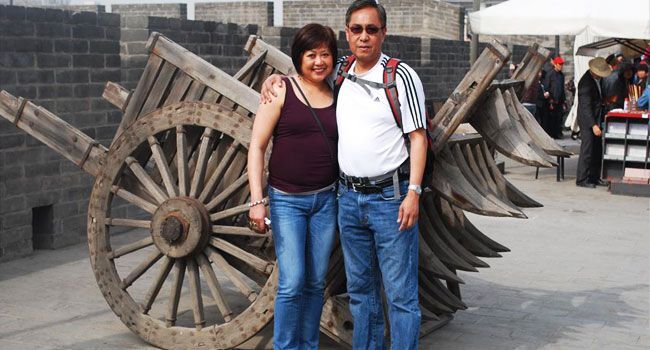 China Travel Testimonials
Sammi's feedback:
"We had a great time in Shanghai and we are now back in Beijing. We had the most wonderful time here in China. It was very educational and life changing. All the guides were great and very helpful. The hotels, the food, the places and most of all, the Chinese people were a great experience. The spirit of the Chinese people is very strong and very kind, generous, family loving, and very hardworking. I admire the spirit of the people.What a great experience! Thank you for arranging this perfect trip. - Marissa"
Silk Road Adventure by Shangri-La Express from Beijing to Urumqi
By Rob and Susan from United States ; Tour Date: September 8, 2012 - September 21, 2012
"Thank you and your travel company very much for working with us to get our Tibet travel permit as part of your China tour, as well as working with us with our many changes and troubles with Susan's employment company with their revised vacation policy and>..."
13 Days Chengdu, Leshan, Emeishan, Chongqing, Yichang, Yangtze, Xian, Jiuzhaigou Tour
By Graeme from Australia ; Tour Date: October 1, 2012 - October 13, 2012
"We enjoyed the trip greatly and all guides etc were excellent in every way. The highlights for us were the Warriors and also the amazing Jiuzhaigou scenic park which was also the most challenging with the lack of any English spoken at the hotel, shops etc. >"
By Michael from United States ; Tour Date: October 9, 2012 - October 12, 2012
"The meals were amazing. Our table was filled with interesting Chinese dished to eat. I love Chinese food. Sellinna was always on time or early. The sights were spectacular. >"
1 Day Yangtze, Yichang, Guangzhou Tour
By Tatiana from Bulgaria ; Tour Date: September 14, 2012 - September 14, 2012
"We would like to express our gratitude to our tourist agent Vanessa Zheng for the continuous support during my trip and that of my friend Tihomir Todorov in China in September. >"
17 Days Beijing, Xian, Chongqing, Yangtze, Yichang, Shanghai, Hong Kong Tour
By Todorov from Bulgaria ; Tour Date: September 8, 2012 - September 24, 2012
"The placeswe have seen-very, very interresting, with exeption of the House we have visited in Beijing(Otherwise the riksha travel was good). The top destinations were-Shanghai Bund and Forbidden city. >"
9 Days Singapore, Beijing, Xian Tour
By Jennifer from United States ; Tour Date: September 7, 2012 - September 15, 2012
"TO Whom it may Concern: We just got back from a wonderful 8 day trip to China. Leon Long was our travel advisor and he did a very nice job setting up our tour with the information I gave him. He was also kind in following up with us after we had arrived.>..."
Round Trip from Hong Kong Plus 4 Day Guilin Tour
By Miri from United States ; Tour Date: September 23, 2012 - September 30, 2012
"Dear Vanessa, Hi! Thank you for asking about my tour. It was very nice, I was able to see much more of China than ever would have been possible otherwise. The problem was eating alone. Somehow I got to dread the scheduled meals. Jennie, the last guide I>..."
By Elspeth from United States ; Tour Date: September 30, 2012 - October 2, 2012
"I think the most important element to us was the flexibility we had. Leo was very good at juggling the time schedule and we rearranged the order of events to accommodate the group. This flexibility was so important because the ages of the people in our>..."
By Sam from United States ; Tour Date: October 4, 2012 - October 5, 2012
"Sammi, Wanted to let you know we were very happy with Tony as our guide on both transfers. We were a little uncomfortable on the trip into Beijing from the port. The trip took 2 1/2 hours and because we had such a small car we had a suitcase in the back>..."
Testimonials by Travel Advisors
Travel Confidently with Us

10,000 Satisfied Customers

50 Years in China Travel Industry

Quick Response within 24 hours

Secured Online Payment

Group Tours with Solo Adventure

No Hidden Fees and No Traps