China Travel Testimonials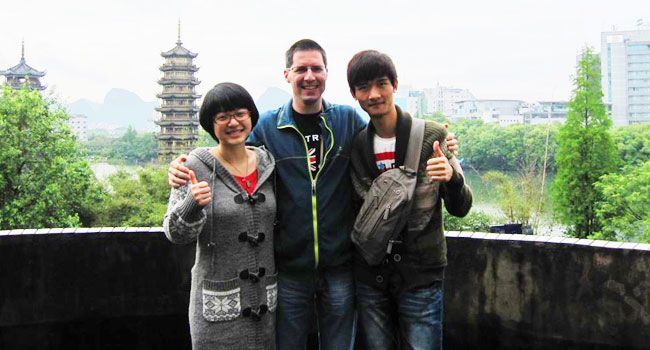 Feedback for Vanessa
Vanessa couldn′t do anything better, and I will surely use her sevice again when in China, and I will recommend her to all other travellers!
- Thomas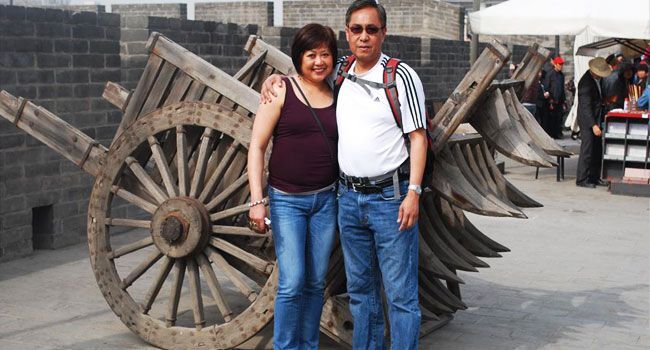 China Travel Testimonials
Sammi's feedback:
"We had a great time in Shanghai and we are now back in Beijing. We had the most wonderful time here in China. It was very educational and life changing. All the guides were great and very helpful. The hotels, the food, the places and most of all, the Chinese people were a great experience. The spirit of the Chinese people is very strong and very kind, generous, family loving, and very hardworking. I admire the spirit of the people.What a great experience! Thank you for arranging this perfect trip. - Marissa"
8 Days Shanghai, Xian, Beijing Tour
By Pedro ; Tour Date: November 2, 2015 - November 9, 2015
"thank you for all your help, as everything was well organized and delivered as established from the begining following the schedule. Its always a relief to see your name when leaving the Customs area of an airport in a foreing country where you do not know>..."
8 Days Beijing, Chengdu, Leshan, Emeishan, Guilin, Longsheng, Sanjiang, Yangshuo Tour
By Daniel ; Tour Date: October 22, 2015 - October 29, 2015
"Dear Vanessa, The trip was fantastic. I guarantee that you will be pleased. Daniel >"
9 Days Beijing, Xian, Guilin, Shanghai Tour
By Philippos ; Tour Date: October 17, 2015 - October 25, 2015
"Dear Leon, thank you so much for organising this trip for us, it was an amazing experience we will never forget! It was a very good organized trip and every time we faced an issue you and our guides helped us to resolve it. All our guides did their very>..."
By Ko & Koh ; Tour Date: October 24, 2015 - October 24, 2015
"The tour was good. Tour Guide young but helpful and knowledgeable. Driver very careful.Tour Guide arrived at hotel on time. >"
By Christian ; Tour Date: September 10, 2016 - September 11, 2016
"Dear Vanessa,I have returned from China this weekend. My trip from Shanghai to Luoyang was a great success, Michelle and both drivers were very friendly and the whole trip went smoothly. Despite the smog in Luoyang the sights are well worth a visit, and>..."
3 Days Shanghai, , Hangzhou Tour
By Liza ; Tour Date: October 7, 2015 - October 9, 2015
"Dear Miss Vicky, Just want to let you know what a great job Leon did for us. He answered all my questions while I was still in the US and prepared a great itinerary for us. And he gave us great advice on tour dates due to the Golden Week, and we had a>..."
1 Day Shanghai, Tongli, Suzhou Tour
By KARL ; Tour Date: October 9, 2015 - October 9, 2015
"Dear Vanessa, We had a real good day. It was impressive to see Old China and it is a pity that I can see more and more traditions of China are replaced by western habbits ... Bye >"
11 Days Beijing, Xian, Guilin, Yangshuo, Hong Kong, Shenzhen Tour
By SANDRA ; Tour Date: September 16, 2015 - September 26, 2015
" just emailing to advise that we thoroughly enjoyed our vacation to China Our meals were good. Some of our dinners that we had on our own left a bit to be desired but we survived Hotels were good and in areas where we could walk around at night. We>..."
By Thomas ; Tour Date: September 27, 2015 - September 27, 2015
"Hi Leon Sorry it has taken me a few days to get back to you. The tour you arranged for us in Shanghai from the Celebrity Millennium was an absolute hit with all of us. The guide Sabrina was so informative and went the extra mile to make sure we had a>..."
Testimonials by Travel Advisors
Travel Confidently with Us

10,000 Satisfied Customers

50 Years in China Travel Industry

Quick Response within 24 hours

Secured Online Payment

Group Tours with Solo Adventure

No Hidden Fees and No Traps