China Travel Testimonials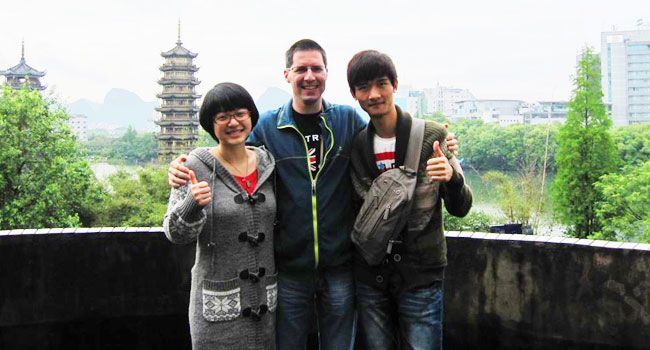 Feedback for Vanessa
Vanessa couldn′t do anything better, and I will surely use her sevice again when in China, and I will recommend her to all other travellers!
- Thomas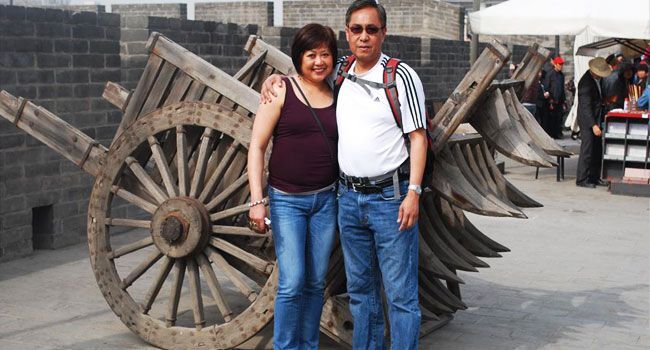 China Travel Testimonials
Sammi's feedback:
"We had a great time in Shanghai and we are now back in Beijing. We had the most wonderful time here in China. It was very educational and life changing. All the guides were great and very helpful. The hotels, the food, the places and most of all, the Chinese people were a great experience. The spirit of the Chinese people is very strong and very kind, generous, family loving, and very hardworking. I admire the spirit of the people.What a great experience! Thank you for arranging this perfect trip. - Marissa"
8 Days Beijing, Xian, Shanghai Tour
By George from United States ; Tour Date: August 4, 2012 - August 11, 2012
"Our China tour was great, will write more about in a few days, after we catch up on things. Thank You for advising on our tour to Beijing, Xian and Shanghai George. >"
14 Days Singapore, Siem Reap, Hanoi, Halong , Hue, Da Nang, Hoian, Saigon, Hong Kong Tour
By Richard from Australia ; Tour Date: May 12, 2013 - May 25, 2013
"Last year Leon organised a trip to China for myself and my wife. His service was 110%. Everything was as promised, on time and on budget. He did a truly great job. >"
26 Days Urumqi, Beijing, Taian, Jinan, Xian, Luoyang, Dengfeng, Jiaozuo, Zhengzhou, Wudang Shan , Shiyan, Wuhan, Guilin, Yangshuo, Chengdu Tour
By Moise from Iran ; Tour Date: August 28, 2012 - September 22, 2012
"I Should Say That Mr.Leon Long Is One The Most Professional , Kind , Careful And Talented Chinese Tour Advisor That I Had Through All These 20 Years Of My Trips To China Till Now .I Am Really Appreciate This Person. >"
11 Days Beijing, Guilin, Yangshuo, Hong Kong, Macau Tour
By Carolina from Panama ; Tour Date: September 7, 2012 - September 17, 2012
"I have reviewed all of our tour and wanted to thank you for all your support in helping us to plan it. You have been very kind and patient on explaining everything to us regarding the places, costs and everything related to our tour. I will recommend this>..."
12 Days Shanghai, Beijing Tour
By Ron from United States ; Tour Date: August 3, 2012 - August 14, 2012
"I wanted to let you know we had a wonderful trip! Everything you set up for us went perfectly as planned and the guides and drives we had on the trip were great, very knowledgeable, friendly and you could tell took pride in their work. Thanks again for>..."
By Steen from Denmark ; Tour Date: July 24, 2012 - July 28, 2012
"Thank you for your note – we quite enjoyed the trip. >"
14 Days Beijing, Xian, Chongqing, Yangtze, Yichang, Shanghai Tour
By Katrina from United Kingdom ; Tour Date: July 6, 2012 - July 19, 2012
"Good day Mr. Zhao, I wanted to email to commend my travel advisor, Vanessa Zheng, on her superb customer service. My sister and I recently returned from our China Highlights tour and had a fantastic time. Vanessa's hard work in organizing the>..."
By Allen from United States ; Tour Date: May 21, 2012 - May 21, 2012
"Cruise in Xitang is Lovely experience, our guide Shirly helped us to decide what was good for lunch, very coordinate to our needs. >"
10 Days Beijing, Xian, Guilin, Yangshuo, Tianjin Tour
By Fatima from Portugal ; Tour Date: July 20, 2012 - July 29, 2012
"We were happy that our trip to China was arranged by your company under your supervision. The guides were very good, especially Adrian who was extremely attentive, helpful and knowledgeable. >"
22 Days Montreal, Beijing, Datong, Taiyuan, Pingyao, Xian, Guilin, Yangshuo, Shanghai, Suzhou, Huangshan Tour
By Julien from Canada ; Tour Date: June 27, 2012 - July 18, 2012
"The trip exceeded our expectation. The most memorable attractions on the itinerary are Yellow Mountain (Huangshan), Pingyao, Hanging monastery, Humble Administrator's garden and Yangshuo Cooking and Calligraphy classes. All the guides are good and two stood>..."
Testimonials by Travel Advisors
Travel Confidently with Us

10,000 Satisfied Customers

50 Years in China Travel Industry

Quick Response within 24 hours

Secured Online Payment

Group Tours with Solo Adventure

No Hidden Fees and No Traps