China Travel Testimonials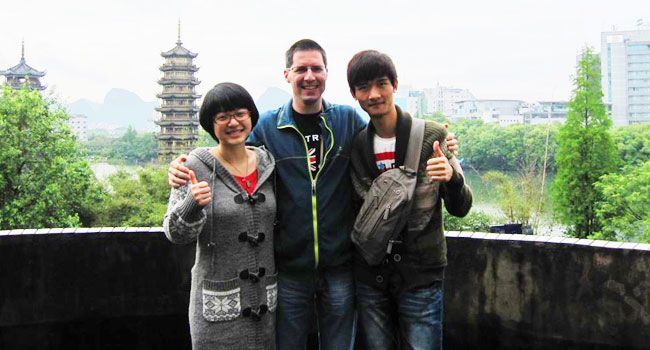 Feedback for Vanessa
Vanessa couldn′t do anything better, and I will surely use her sevice again when in China, and I will recommend her to all other travellers!
- Thomas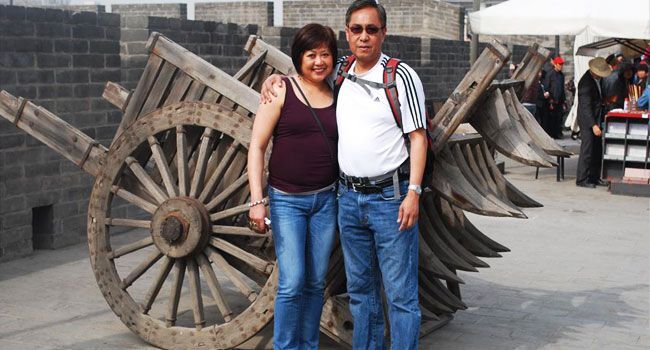 China Travel Testimonials
Sammi's feedback:
"We had a great time in Shanghai and we are now back in Beijing. We had the most wonderful time here in China. It was very educational and life changing. All the guides were great and very helpful. The hotels, the food, the places and most of all, the Chinese people were a great experience. The spirit of the Chinese people is very strong and very kind, generous, family loving, and very hardworking. I admire the spirit of the people.What a great experience! Thank you for arranging this perfect trip. - Marissa"
By Djuro from Australia ; Tour Date: September 4, 2012 - September 7, 2012
"Sightseeing was unbelievable and it's hard for us to nominate number one. Food was great and I am sure being on our own we would never found such a good places to eat. Our driver was very professional and his driving skills amazing. Timing for pick-up,>..."
10 Days Beijing, Shanghai, Guangzhou, Hong Kong Tour
By Kristine from Australia ; Tour Date: August 19, 2012 - August 28, 2012
"Hi Sammi, We had a wonderful time - thank-you. We would definitely recommend your tour company to friends and family and would not hesitate to use you again when we revisit your wonderful country. On the whole your tour company was exemplary and our>..."
7 Days Beijing, Datong, Pingyao, Taiyuan Tour
By Kelsey from Canada ; Tour Date: July 31, 2012 - August 6, 2012
"Just to let you know that Leon Long is a wonderful tour director. He did a fantastic job of organizing my daughter and her boyfriends trip to China in July. They were well taken care of and had a wonderful time. Thank you CITS and Leon! >"
13 Days Hangzhou, Yiwu, Beijing, Zhengzhou, Dengfeng, Jiaozuo, Guilin, Yangshuo, Shenzhen Tour
By JIMMY from Indonesia ; Tour Date: August 12, 2012 - August 24, 2012
"Hey I am Jimmy from indonesia. Thank's for your hospitality and helping us when I am in guilin airport. >"
By Dar from Australia ; Tour Date: August 31, 2012 - September 3, 2012
"We are very happy with the service and attention we have received from Vanessa Zheng. Vanessa has booked some day tours & transfers for us in Shanghai. She come into the office on Saturday to arrange things as we are travelling soon and we appreciated this>..."
8 Days Beijing, Xian, Shanghai Tour
By George from United States ; Tour Date: August 4, 2012 - August 11, 2012
"Our China tour was great, will write more about in a few days, after we catch up on things. Thank You for advising on our tour to Beijing, Xian and Shanghai George. >"
14 Days Singapore, Siem Reap, Hanoi, Halong , Hue, Da Nang, Hoian, Saigon, Hong Kong Tour
By Richard from Australia ; Tour Date: May 12, 2013 - May 25, 2013
"Last year Leon organised a trip to China for myself and my wife. His service was 110%. Everything was as promised, on time and on budget. He did a truly great job. >"
26 Days Urumqi, Beijing, Taian, Jinan, Xian, Luoyang, Dengfeng, Jiaozuo, Zhengzhou, Wudang Shan , Shiyan, Wuhan, Guilin, Yangshuo, Chengdu Tour
By Moise from Iran ; Tour Date: August 28, 2012 - September 22, 2012
"I Should Say That Mr.Leon Long Is One The Most Professional , Kind , Careful And Talented Chinese Tour Advisor That I Had Through All These 20 Years Of My Trips To China Till Now .I Am Really Appreciate This Person. >"
Testimonials by Travel Advisors
Travel Confidently with Us

10,000 Satisfied Customers

50 Years in China Travel Industry

Quick Response within 24 hours

Secured Online Payment

Group Tours with Solo Adventure

No Hidden Fees and No Traps