China Travel Testimonials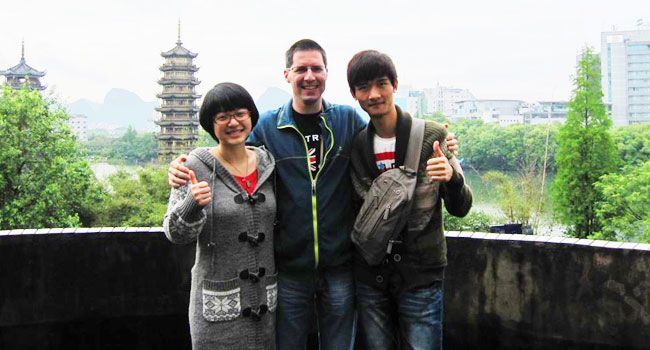 Feedback for Vanessa
Vanessa couldn′t do anything better, and I will surely use her sevice again when in China, and I will recommend her to all other travellers!
- Thomas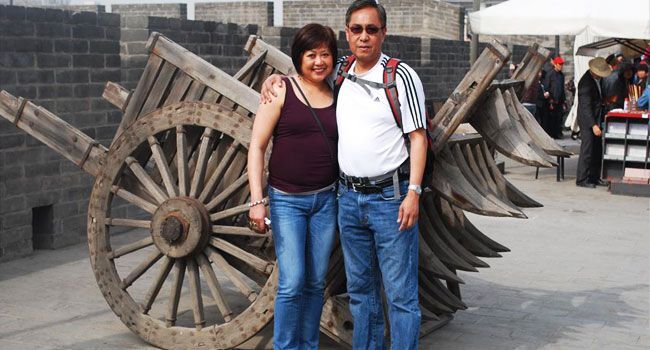 China Travel Testimonials
Sammi's feedback:
"We had a great time in Shanghai and we are now back in Beijing. We had the most wonderful time here in China. It was very educational and life changing. All the guides were great and very helpful. The hotels, the food, the places and most of all, the Chinese people were a great experience. The spirit of the Chinese people is very strong and very kind, generous, family loving, and very hardworking. I admire the spirit of the people.What a great experience! Thank you for arranging this perfect trip. - Marissa"
10 Days Beijing, Xian, Chengdu, Hong Kong Tour
By Jim from United States ; Tour Date: July 5, 2012 - July 14, 2012
"Gerry was not only a great guide but was super with the children. On our ride home from Atlanta, the kids were saying Gerry told us this.. and we did this with Gerry.... He was a very special guide and did a great job with both the adults and the children. >"
One day tour from Shanghai to Suzhou and back
By John from Australia ; Tour Date: July 2, 2012 - July 2, 2012
"Our tour guide was lovely. She modified our itinerary so we could visit a few additional places in the afternoon, and she was very knowledgeable about all the places. >"
11 Days Beijing, Xian, , Jiuzhaigou Tour
By Diane from United Kingdom ; Tour Date: July 2, 2012 - July 12, 2012
"We were extremely pleased with her professionalism, punctuality, knowldge of Xian history, command of the Enlglish language and her quiet, pleasant attitude. We we would highly recommend her to anyone who wanted a wonderful experience of touring Xian. >"
By Doug from Australia ; Tour Date: July 14, 2012 - July 15, 2012
"All parts of the trip went to plan. The ability to spend time at the great wall rather than just rush there and back was what I was after. Memories of the Forbidden City, will be very much enhanced by Katties depth in knowledge of the history and her>..."
12 Days Chengdu, Lhasa, Gyantze, Shigatse, Naqju, Xining Tour
By I from Malaysia ; Tour Date: June 16, 2012 - June 27, 2012
"We travelled with China Highlights to Shanxi district in October 2010 and was pleasantly pleased with the arrangements. And that is why we chose you again for Tibet. Our next destination will be the Silk Road and I believe China Highlights will not>..."
By Carlo from Netherlands ; Tour Date: April 21, 2013 - April 21, 2013
"We have booked a tour in Beijing with Chinahighlights.com and we like to give a lot of compliments to Ms. Vanessa Zheng. She helped us pro-active and understood our needs very well. She also replyed very quick and it was a pleasure to do buisiness with her. >"
11 Days Lijiang, Xian, Beijing, Guangzhou Tour
By Sharlene from United States ; Tour Date: June 11, 2012 - June 21, 2012
"We felt secure in knowing that assistance was just a phone call away at any time, thanks to the cell phone that was provided. >"
Testimonials by Travel Advisors
Travel Confidently with Us

10,000 Satisfied Customers

50 Years in China Travel Industry

Quick Response within 24 hours

Secured Online Payment

Group Tours with Solo Adventure

No Hidden Fees and No Traps