China Travel Testimonials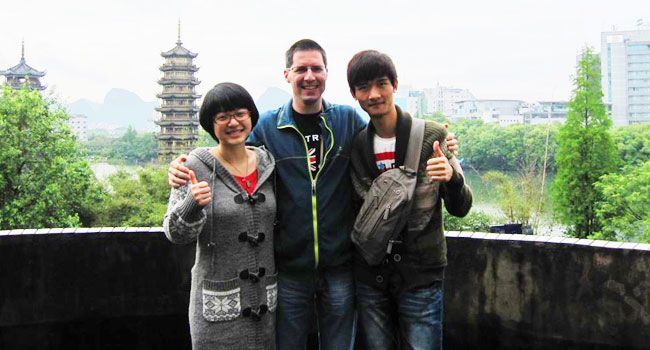 Feedback for Vanessa
Vanessa couldn′t do anything better, and I will surely use her sevice again when in China, and I will recommend her to all other travellers!
- Thomas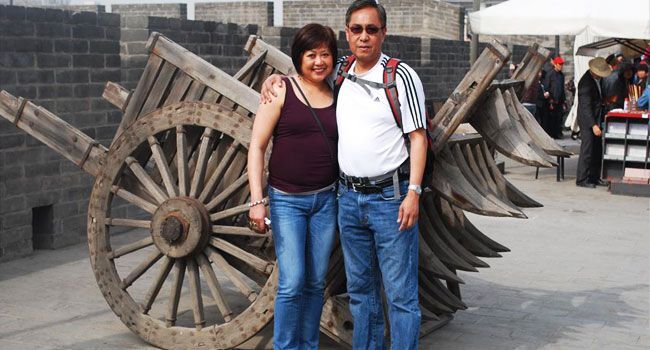 China Travel Testimonials
Sammi's feedback:
"We had a great time in Shanghai and we are now back in Beijing. We had the most wonderful time here in China. It was very educational and life changing. All the guides were great and very helpful. The hotels, the food, the places and most of all, the Chinese people were a great experience. The spirit of the Chinese people is very strong and very kind, generous, family loving, and very hardworking. I admire the spirit of the people.What a great experience! Thank you for arranging this perfect trip. - Marissa"
By Jim from unknown ; Tour Date: May 24, 2012 - May 25, 2012
"The tour was first class - our guide (Li Li) was the very best we could have hoped for. We will use your service again. I do plan to visit Tibet and I will be sure to contact you when the time is right. >"
11 Days Lijiang, Xian, Beijing, Guangzhou Tour
By Sharlene from United States ; Tour Date: June 11, 2012 - June 21, 2012
"Leon was very concise about the arrangements and flexible with what we wanted. His suggestions were very helpful. We were especially impressed with the expediency in which he responded to all our e-mail notes, even calling us at one time to help explain a>..."
12 Days Beijing, Urumqi, Turpan, Korla, kuqa, Hetian, Yarkent, Kashgar Tour
By Nikoaos from United States ; Tour Date: May 10, 2012 - May 21, 2012
"The work with Leon Long to prepare and get arrange the tour was very good and I am very pleased with his responsiveness and the knowledge he has on the subject. The tour guide, Mr.Tudajim (Tom) was very good in explaining the highlights we visited as well>..."
By Shara from United States ; Tour Date: March 30, 2012 - April 3, 2012
"Daki is warm & friendly; her English is excellent. She pointed out things we might have otherwise missed as well as allowing flexibility in the schedule as we came across things we wanted to stop & take a few minutes here or there to enjoy. Excellent>..."
4 Days Beijing, Guilin, Yangshuo, Longsheng Tour
By Fran from Italy ; Tour Date: June 8, 2012 - June 11, 2012
"I'm writing to tell you that his employee (Vanessa) is very professional. I bought one of your tour package (8-11 June 2012 ), I can tell you that until this moment I am very happy, because I spent very little time from my request for information on tour>..."
4 Days Chengdu, Guilin, Yangshuo Tour
By Jeffrey from United States ; Tour Date: May 20, 2012 - May 23, 2012
"Our tour in Guilin was terrific. All the arrangements worked 100% as expected. I did especially want to thank you for working with me in advance to tailor the itinerary to my desires. >"
By Jo-Anne from Australia ; Tour Date: April 27, 2012 - May 1, 2012
"China Highlights and their associated companies is the best on-line tour company I have dealt with, I'll recommend your company to my friends and colleagues. >"
By Jo-Anne from Australia ; Tour Date: April 27, 2012 - May 1, 2012
"Our transfers booked with your company through Vanessa Zheng went really well. I have nothing but praise for your service and employees we had contact with. Vanessa made the booking process so easy for me and answered all my questions promptly and>..."
Testimonials by Travel Advisors
Travel Confidently with Us

10,000 Satisfied Customers

50 Years in China Travel Industry

Quick Response within 24 hours

Secured Online Payment

Group Tours with Solo Adventure

No Hidden Fees and No Traps