China Travel Testimonials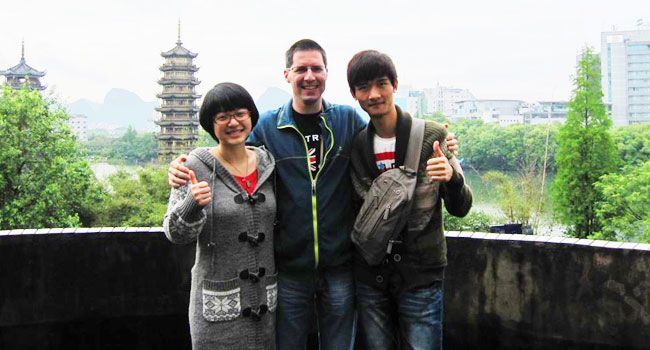 Feedback for Vanessa
Vanessa couldn′t do anything better, and I will surely use her sevice again when in China, and I will recommend her to all other travellers!
- Thomas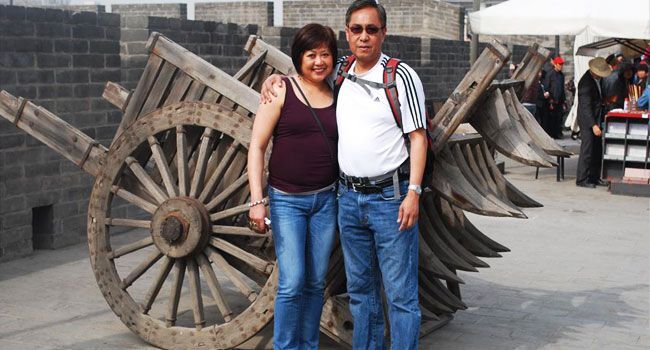 China Travel Testimonials
Sammi's feedback:
"We had a great time in Shanghai and we are now back in Beijing. We had the most wonderful time here in China. It was very educational and life changing. All the guides were great and very helpful. The hotels, the food, the places and most of all, the Chinese people were a great experience. The spirit of the Chinese people is very strong and very kind, generous, family loving, and very hardworking. I admire the spirit of the people.What a great experience! Thank you for arranging this perfect trip. - Marissa"
By Shara from United States ; Tour Date: March 30, 2012 - April 3, 2012
"Daki is warm & friendly; her English is excellent. She pointed out things we might have otherwise missed as well as allowing flexibility in the schedule as we came across things we wanted to stop & take a few minutes here or there to enjoy. Excellent>..."
4 Days Beijing, Guilin, Yangshuo, Longsheng Tour
By Fran from Italy ; Tour Date: June 8, 2012 - June 11, 2012
"I'm writing to tell you that his employee (Vanessa) is very professional. I bought one of your tour package (8-11 June 2012 ), I can tell you that until this moment I am very happy, because I spent very little time from my request for information on tour>..."
4 Days Chengdu, Guilin, Yangshuo Tour
By Jeffrey from United States ; Tour Date: May 20, 2012 - May 23, 2012
"Our tour in Guilin was terrific. All the arrangements worked 100% as expected. I did especially want to thank you for working with me in advance to tailor the itinerary to my desires. >"
By Jo-Anne from Australia ; Tour Date: April 27, 2012 - May 1, 2012
"China Highlights and their associated companies is the best on-line tour company I have dealt with, I'll recommend your company to my friends and colleagues. >"
By Jo-Anne from Australia ; Tour Date: April 27, 2012 - May 1, 2012
"Our transfers booked with your company through Vanessa Zheng went really well. I have nothing but praise for your service and employees we had contact with. Vanessa made the booking process so easy for me and answered all my questions promptly and>..."
8 Days Shanghai, Xian, Beijing, Tianjin, Dalian Tour
By Harris from United States ; Tour Date: April 25, 2012 - May 2, 2012
"The schedule you laid out could not have been better. We saw so much but were never rushed or late for anything. This is a testament to your planning and my wife and I thank you for making our time in your country such a pleasure. >"
14 Days Beijing, Xian, Shanghai, Suzhou, Hangzhou Tour
By Nicholas from United States ; Tour Date: April 15, 2012 - April 28, 2012
"The Old Summer Palace was really beautiful and relaxing. Our guide Ada told us that it was not a common attraction for her tours. It really was more amazing than some of the standard attractions (New Summer Palace or Temple of Heaven, etc.). It also>..."
By DOUGLAS from Brazil ; Tour Date: May 18, 2012 - May 26, 2012
"I must tell you that I had an uncredible time here in Beijing. It was really amazing! Also, I would like to thank you for choosing Linda as my tour guide. She knows eveything about Beijing and she is very nice. >"
By Gilles from Canada ; Tour Date: May 14, 2012 - May 17, 2012
"Guide and driver have been excellent and very dedicated to their work. We're very satisfied and have been well served. >"
Testimonials by Travel Advisors
Travel Confidently with Us

10,000 Satisfied Customers

50 Years in China Travel Industry

Quick Response within 24 hours

Secured Online Payment

Group Tours with Solo Adventure

No Hidden Fees and No Traps