China Travel Testimonials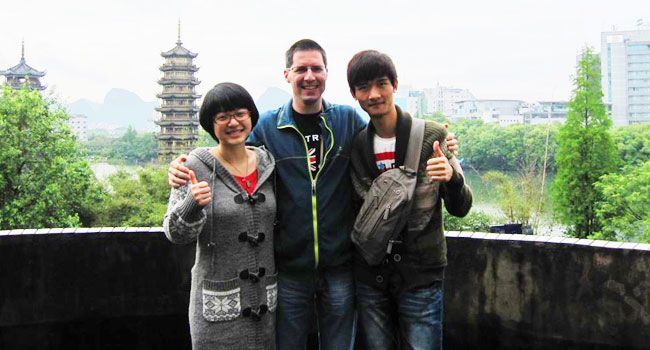 Feedback for Vanessa
Vanessa couldn′t do anything better, and I will surely use her sevice again when in China, and I will recommend her to all other travellers!
- Thomas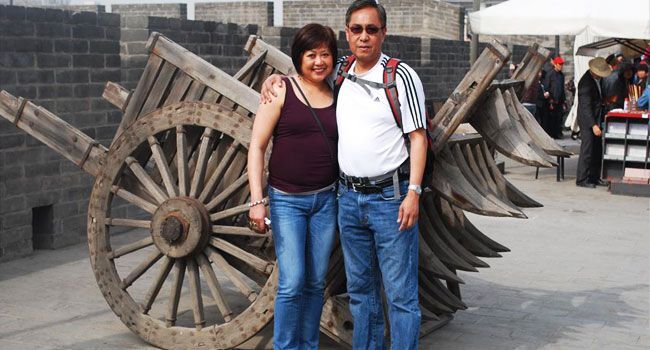 China Travel Testimonials
Sammi's feedback:
"We had a great time in Shanghai and we are now back in Beijing. We had the most wonderful time here in China. It was very educational and life changing. All the guides were great and very helpful. The hotels, the food, the places and most of all, the Chinese people were a great experience. The spirit of the Chinese people is very strong and very kind, generous, family loving, and very hardworking. I admire the spirit of the people.What a great experience! Thank you for arranging this perfect trip. - Marissa"
17 Days Beijing, Chengdu, Shanghai, Suzhou, Hong Kong Tour
By Heidi from United States ; Tour Date: May 25, 2012 - June 10, 2012
"I want to inform you Leon Long did an excellent job working with me helping me find a suitable itinerary for myself and my 2 teenagers plan a trip to China. My daughter was adopted from China. >"
8 Days Beijing, Kunming, Dali, Lijiang, Shangri la Tour
By Luciano from Italy ; Tour Date: March 4, 2012 - March 11, 2012
"I have recently completed the procedure ineherent a trip in Yunnan, for me and my wife, with the efficient support of Mr. Leon Long which has followed our needs and tried to find promptly a valid solution. Now it remains only for us to go to Kunming>..."
By Francis from United States ; Tour Date: February 27, 2012 - February 28, 2012
"The guide and driver are very timely, courteous and professional. >"
11 Days Beijing, Lhasa, Shigatse, Dingri, Rongbuk Mongastery Tour
By William from United States ; Tour Date: May 25, 2012 - June 4, 2012
"Vanessa provided me with valuable information to help me in my decision making process and if I finally decide to make the trip from the north I would allow you the opportunity to provide me with my travel needs. >"
By Deborah from Australia ; Tour Date: February 27, 2012 - February 29, 2012
"From the original enquiries before we booked, to the final day of our tour we could not fault China Highlights. A very professional company and great value for money. >"
By Glen from United States ; Tour Date: February 22, 2012 - February 27, 2012
"This is the third time I have booked with Leon. On 2 other occasions I got quotes from Leon which were excellent but we ended up not going using a guide. Leon is excellent in all categories above. >"
By Clarissa from Philippines ; Tour Date: October 27, 2011 - November 2, 2011
"The Forbidden City was really pretty, the Bund was very nice place, we were able to get good pictures. The duck was delicious food were great, and our beijing hotel was near fastfood and drugstore. >"
By Jeremy from United States ; Tour Date: January 19, 2012 - January 25, 2012
"Hi, The Forbidden City is Amazing! Temple of Heaven is Great example of local culture.Tiananmen Square is an important destination.For the New Year's Eve(Evening),it's really great to experience local family life.Our host was so nice and our guide Jack did>..."
Testimonials by Travel Advisors
Travel Confidently with Us

10,000 Satisfied Customers

50 Years in China Travel Industry

Quick Response within 24 hours

Secured Online Payment

Group Tours with Solo Adventure

No Hidden Fees and No Traps