China Travel Testimonials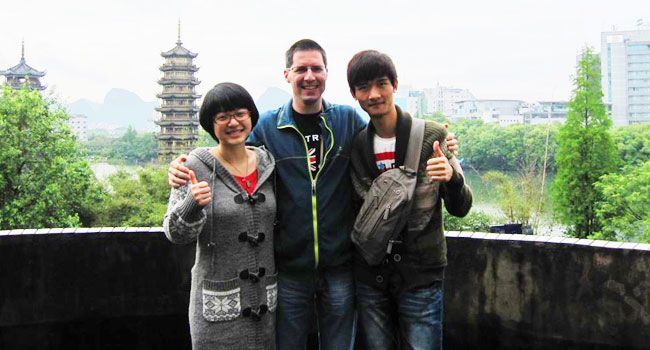 Feedback for Vanessa
Vanessa couldn′t do anything better, and I will surely use her sevice again when in China, and I will recommend her to all other travellers!
- Thomas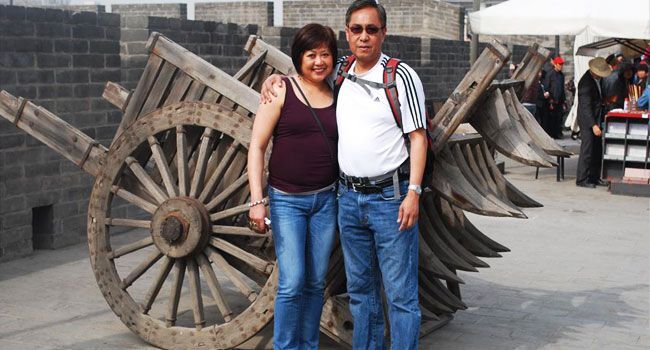 China Travel Testimonials
Sammi's feedback:
"We had a great time in Shanghai and we are now back in Beijing. We had the most wonderful time here in China. It was very educational and life changing. All the guides were great and very helpful. The hotels, the food, the places and most of all, the Chinese people were a great experience. The spirit of the Chinese people is very strong and very kind, generous, family loving, and very hardworking. I admire the spirit of the people.What a great experience! Thank you for arranging this perfect trip. - Marissa"
3 Days Shanghai, Huangshan Tour
By Victoria from United Kingdom ; Tour Date: July 13, 2012 - July 15, 2012
"Just to say that we have been very pleased by all the help we have received so far from your assistant, Vanessa Zheng, who always answers emails speedily and with useful information. >"
6 Days Beijing, Xian, Guilin, Yangshuo Tour
By Paul from New Zealand ; Tour Date: March 30, 2012 - April 10, 2012
"We are both looking forward to our upcoming trip and are very pleased that Leon was so attentive in our requests. Leon's patience and quick responses to my messages is very professional and much appreciated. >"
Essence of China and Guilin Group Tour 2012
By K from United Kingdom ; Tour Date: May 11, 2012 - May 23, 2012
"Initial emails seemed to land in my spam mail by mistake but fortunately Vanessa persisted and emailed me again to check I'd received her correspondence! I'm so glad she did or I might not have booked the trip! >"
By Stella-Maris from Australia ; Tour Date: April 12, 2012 - April 12, 2012
"We have been delighted with the service that Leon has provided us with all the way over here in Australia. We are very much looking forward to the private tour you have organised for my husband and me. >"
By James from United Kingdom ; Tour Date: March 14, 2012 - March 15, 2012
"The tour guide Ada and the Driver Mr. Wong were excellent and looked after every detail of the tour. They made the tour both extremely interesting but also a lot of fun. >"
8 Days Guilin, Longsheng, Yangshuo, Hong Kong Tour
By Karin from Norway ; Tour Date: March 3, 2012 - March 10, 2012
"We were most impressed in Longsheng, it was a remarkable place. It is impressive to see what hard work must have been put into the making of the terrasses. >"
11 Days Beijing, Xian, Chongqing, Yangtze, Yichang Tour
By Laurence from United States ; Tour Date: June 5, 2012 - June 15, 2012
"Thank you so much for your response. Your answer is perfect. We are looking forward to a great visit to China. If your staff is half as good as you we will have a perfect trip. >"
By Jo-Anne from Australia ; Tour Date: April 27, 2012 - May 1, 2012
"I was directed via your web site to Vanessa. This lady has been extremely helpful with all my enquiries. She has answered all my questions most comprehensively, and helped me through the booking process. >"
Testimonials by Travel Advisors
Travel Confidently with Us

10,000 Satisfied Customers

50 Years in China Travel Industry

Quick Response within 24 hours

Secured Online Payment

Group Tours with Solo Adventure

No Hidden Fees and No Traps