China Travel Testimonials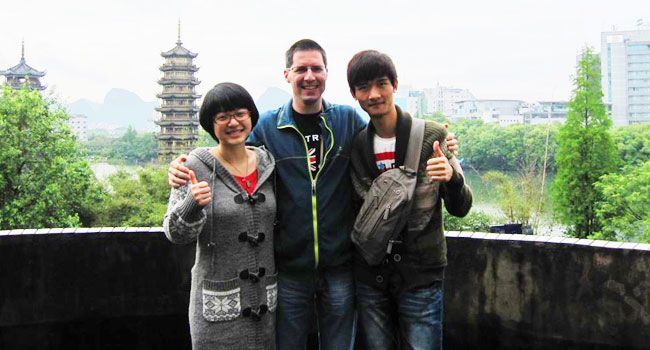 Feedback for Vanessa
Vanessa couldn′t do anything better, and I will surely use her sevice again when in China, and I will recommend her to all other travellers!
- Thomas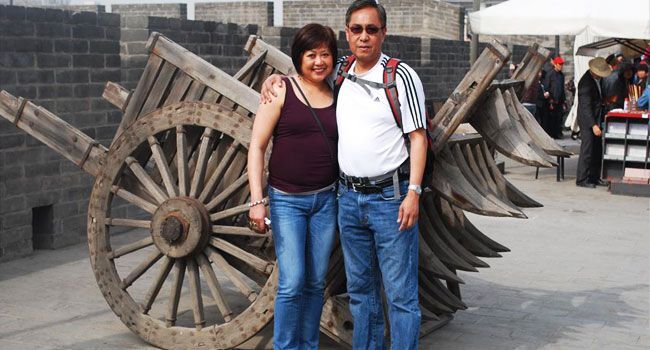 China Travel Testimonials
Sammi's feedback:
"We had a great time in Shanghai and we are now back in Beijing. We had the most wonderful time here in China. It was very educational and life changing. All the guides were great and very helpful. The hotels, the food, the places and most of all, the Chinese people were a great experience. The spirit of the Chinese people is very strong and very kind, generous, family loving, and very hardworking. I admire the spirit of the people.What a great experience! Thank you for arranging this perfect trip. - Marissa"
By David ; Tour Date: April 5, 2013 - April 12, 2013
"Vanessa does a great job providing information and up dates. >"
3 Days Beijing, Zhengzhou, Dengfeng, Luoyang Tour
By Renee ; Tour Date: October 2, 2015 - October 3, 2015
"Hello, Just to let you know that I am a repeat client of your travel agency and Vanessa Zheng has been responsible for all the China tours that I have booked. I have been very happy with her service. I have also received excellent feedback from my>..."
4 Days Chongqing, Yichang, Yangtze Tour
By Nadezda ; Tour Date: August 5, 2015 - August 8, 2015
"Dear Leon, I just came back from China, and thought I had big problems with internet there I couldn't answer you earlier. It was a great trip on Yangtze river, I liked wery much the site, the booking process, your quick answers, the way the transport to>..."
3 Days Guangzhou, Guilin, Yangshuo, Xian Tour
By Roberto ; Tour Date: August 10, 2015 - August 12, 2015
"Dear Vanessa, Thanks to your suppor tour visit to Guilin and Yangshuo has been a great and enjoyable experience. Henry has been very helpful in guiding us around the Reed Flute Cave (a must see for any visitor coming to Guilin), the Elephant Trunk and of>..."
12 Days Hong Kong, Beijing, Xian Tour
By Rahul ; Tour Date: July 31, 2015 - August 11, 2015
"Dear Leon, My family and I are back in dubai. Thank you for arranging a wonderful trip I also like give a special thanks to Frank our tour guide at Beijing. He helped us a lot and the kids liked him very much Kind regards Rahul >"
By Osmo ; Tour Date: July 11, 2015 - July 11, 2015
"Absolutely marvellous! We got everything promised and even more >"
By Eileen ; Tour Date: June 17, 2015 - June 17, 2015
"Dear Vanessa,I just wanted to thank you for the prompt refunds for the cancelled trip to Xian. We will definitely contact you should we plan another trip. Mind you, in lieu of what happened we might have to organize a two day trip instead of just one day.>..."
6 Days Beijing, Xian, Guangzhou Tour
By Joe ; Tour Date: July 31, 2015 - August 5, 2015
"I want to take this opportunity to inform you that Vanessa was nothing less than fantastic, she was very professional, provided us with timely responses and attentive to our crazy needs. In all, after several weeks of back and forth she has created>..."
One day tour from Shanghai to Suzhou and back
By Ronnie ; Tour Date: July 10, 2015 - July 11, 2015
"I did go on my tour on Friday and found that both the tour guide as well as the driver as very polite and of good manners. I do feel that the tour guide does need to Have a better English speaking voice Provide more information>..."
One day tour from Shanghai to Hangzhou and back
By Lewis ; Tour Date: July 9, 2015 - July 9, 2015
"HI Venessa, We are not long back in the UK! Thank you for your email and sorry about not being able to get in contact previously, we had some trouble with our mobiles in China. Our overall impression of the trip was great. Our guide, Alice was flexible,>..."
Testimonials by Travel Advisors
Travel Confidently with Us

10,000 Satisfied Customers

50 Years in China Travel Industry

Quick Response within 24 hours

Secured Online Payment

Group Tours with Solo Adventure

No Hidden Fees and No Traps