China Travel Testimonials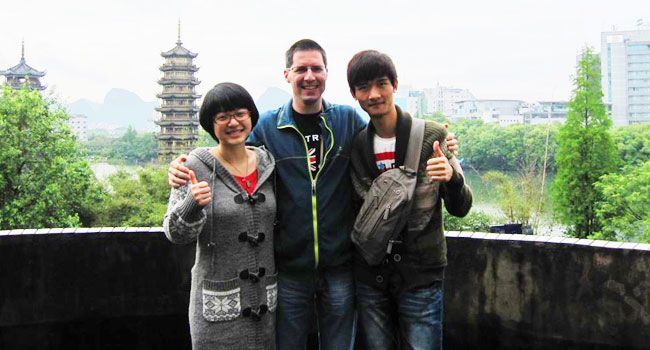 Feedback for Vanessa
Vanessa couldn′t do anything better, and I will surely use her sevice again when in China, and I will recommend her to all other travellers!
- Thomas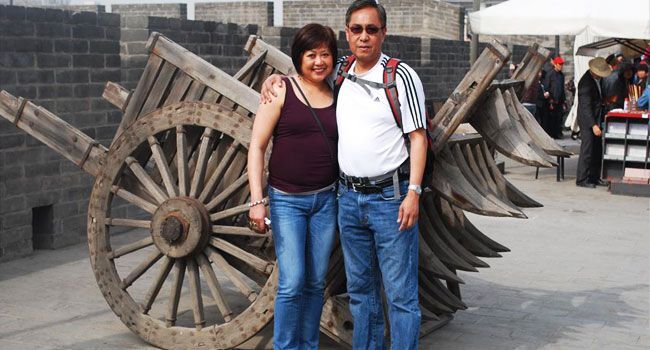 China Travel Testimonials
Sammi's feedback:
"We had a great time in Shanghai and we are now back in Beijing. We had the most wonderful time here in China. It was very educational and life changing. All the guides were great and very helpful. The hotels, the food, the places and most of all, the Chinese people were a great experience. The spirit of the Chinese people is very strong and very kind, generous, family loving, and very hardworking. I admire the spirit of the people.What a great experience! Thank you for arranging this perfect trip. - Marissa"
6 Days Guilin, Yangshuo, Longsheng Tour
By Yin ; Tour Date: March 19, 2015 - March 24, 2015
"Vivi presents an attitude of being personally involved and concerned. She was willing to make adjustments and honor requests, large or small. We are now looking forward to a great trip experience. this trip by Lily Huang of China Highlights, which I>..."
By Thomas ; Tour Date: December 31, 2014 - January 3, 2015
"Good morning Vanessa. We found the trip perfect for what we were looking for. Our guide Momo was very nice and patient with us and was happy to do whatever we wanted to do. We are under 25 years of age also. Regards, Thomas >"
By Michael ; Tour Date: December 30, 2014 - December 30, 2014
"We only had about 8 hours to spend in Shanghai but we didn't want to sit around the airport. Our delightful young guide, Candy, met us at the airport and showed us the very modern side of the city as we headed to the city centre. Here she took as along "the>..."
By Petra ; Tour Date: December 27, 2014 - December 30, 2014
"Hi Leon, We enjoyed the trip very much. It fully met our expectations. Our hotel (the Crown Plazza ) itsself was nice and (as I asked) in a good and central location and the service was good. Unfortunately the room interior in both rooms was very old>..."
4 Days Chongqing, Yichang, Yangtze Tour
By Chiara ; Tour Date: December 23, 2014 - December 26, 2014
"Dear Vivi, Sorry for the late reply but I was in the middle of flights for returning back to Italy. 1. The overall impression of the trip was very good! The places we saw were awesome and I think that the three gorges dam lock should have been better>..."
By Steven ; Tour Date: December 21, 2014 - December 21, 2014
"Dear leon, We have an excellent tour to Xi'an. Knowledgeable tour guide and wonderful service throughout. Thanks Steven >"
By Joung ; Tour Date: December 26, 2014 - December 26, 2014
"Dear Leon, My overall impression of the trip was excellent. Good communication following my reservation of the trip. The guide Linda was punctual and very helpful as well as being knowledgeable regarding the trip. I can't say anything negative about the>..."
7 Days Shanghai, Guilin, Chongqing, Yangtze, Yichang Tour
By Bruce ; Tour Date: December 15, 2014 - December 21, 2014
"Mr. Long, We enjoyed our trip to China. Guilin, the Li River Cruise and our guide, Jason, was very good. Jason was attentive, informative and responsible. Peter and the driver in Chongqing were there at 2AM pick us up at the airport after a>..."
6 Days Shanghai, Hangzhou Tour
By Keng ; Tour Date: November 21, 2014 - November 26, 2014
"Dear Vivi A big thank-you to you and your guides. We had a wonderful time. I am sorry I had no time to reply to your survey earlier. You were very efficient and prompt in handling my request. We had no problem at all during our trip. Thanks>..."
By Carolyn ; Tour Date: December 2, 2014 - December 4, 2014
"Hello Leon, I just wanted to write and say how very pleased I am that I chose your company for our recent trip to Guilin. Everything about our trip was most enjoyable, and our guide Lili, and driver were both excellent. We got to see everything in a short>..."
Testimonials by Travel Advisors
Travel Confidently with Us

10,000 Satisfied Customers

50 Years in China Travel Industry

Quick Response within 24 hours

Secured Online Payment

Group Tours with Solo Adventure

No Hidden Fees and No Traps