China Travel Testimonials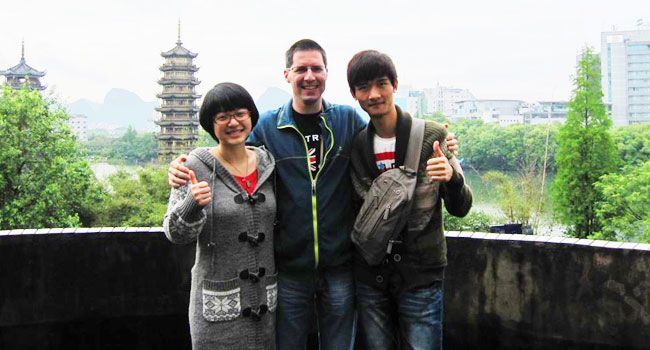 Feedback for Vanessa
Vanessa couldn′t do anything better, and I will surely use her sevice again when in China, and I will recommend her to all other travellers!
- Thomas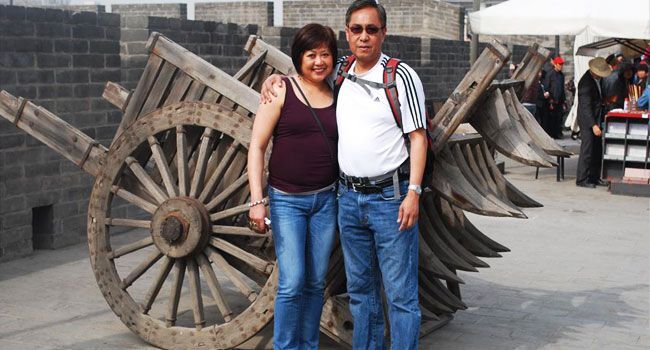 China Travel Testimonials
Sammi's feedback:
"We had a great time in Shanghai and we are now back in Beijing. We had the most wonderful time here in China. It was very educational and life changing. All the guides were great and very helpful. The hotels, the food, the places and most of all, the Chinese people were a great experience. The spirit of the Chinese people is very strong and very kind, generous, family loving, and very hardworking. I admire the spirit of the people.What a great experience! Thank you for arranging this perfect trip. - Marissa"
One day tour from Shanghai to Suzhou and back
By Michael ; Tour Date: December 4, 2015 - December 4, 2015
"My overall impression of the trip was excellent. The guide, Candy and driver, were extremely professional and knowledgeable in every facet of the day trip. I was particularly impressed with the ability to tailor the trip to my needs. I am a frequent>..."
By John ; Tour Date: December 18, 2015 - December 18, 2015
"Dear Vivi We had a wonderful day in Tongli. The weather was perfect for us and Sophie was exceptional. Thank you for all the arrangements. I filled in the form an returned it to Sophie, but told her I prefer to report on Trip advisor under my own>..."
6 Days Shanghai, Hangzhou, Beijing, Xian Tour
By Nancy ; Tour Date: November 23, 2015 - November 28, 2015
"Hi Vivi, I am well. Thank you. Yes, of course, everyone has been asking us about our trip to China. I'd be happy to share some of my thoughts about our trip. We had a great time! Prior to going, I told my husband that I didn't want to have to do>..."
By Mattias ; Tour Date: November 25, 2015 - November 27, 2015
"It was a very good trip with several interesting parts, starting with the beautiful Zhujiajiao water town where the group walked along the canal through the town and had the opportunity to ask the guide about the place as well as to walk around individually>..."
4 Days Guilin, Chongqing, Yangtze, Yichang Tour
By Ed ; Tour Date: November 6, 2013 - November 9, 2013
"Dear Ms. Zheng, We want to let you know that we really enjoyed our previous visits to China. My wife and I talk a lot about the wonderful people we met, the beautiful sights we visited in your country and the fantastic food we had. We plan on returning>..."
4 Days Chongqing, Yangtze, Yichang Tour
By Jessie ; Tour Date: August 3, 2014 - August 6, 2014
"Hi Vanessa!I still talk about my cruise on the Yangtze and it is still one of my favorite travel experiences! Hope everything is going well over there! Best wishes, Jessie >"
By Michela ; Tour Date: November 12, 2015 - November 13, 2015
"Dear Leon, My husband and myself had a very pleasant stay in Chengdu (apart from the weather... lots of rain!) and a very positive experience with you and China Travel. Everything was perfectly arranged and Lilian, our guide, was always professional,>..."
By Izabela ; Tour Date: November 6, 2015 - November 6, 2015
"Overall, I enjoyed the tour to the Great Wall of China, the guide arrived at the hostel on time, the bus was comfortable and was in good condition. The tour lasted the allotted time and the lunch that was included was in a good restaurant and the food was>..."
By Jennifer ; Tour Date: November 6, 2015 - November 6, 2015
"Leon, I enjoyed the river tour very much! Our tour guide, Gary, made the whole day even better. He is so knowledgeable and relatable. Nothing disappointing on the trip other than the traffic on the return drive, which is beyond control. I would say>..."
8 Days Beijing, Chengdu, Leshan, Emeishan, Guilin, Longsheng, Sanjiang, Yangshuo Tour
By Daniel ; Tour Date: October 22, 2015 - October 29, 2015
"I am writing to complement Vanessa on her handling of our recent trip to China. In the planning stage, she was very helpful, knowledgeable, and responsive. During the trip itself, circumstances beyond her control made it necessary to adjust our tour one>..."
Testimonials by Travel Advisors
Travel Confidently with Us

10,000 Satisfied Customers

50 Years in China Travel Industry

Quick Response within 24 hours

Secured Online Payment

Group Tours with Solo Adventure

No Hidden Fees and No Traps