China Travel Testimonials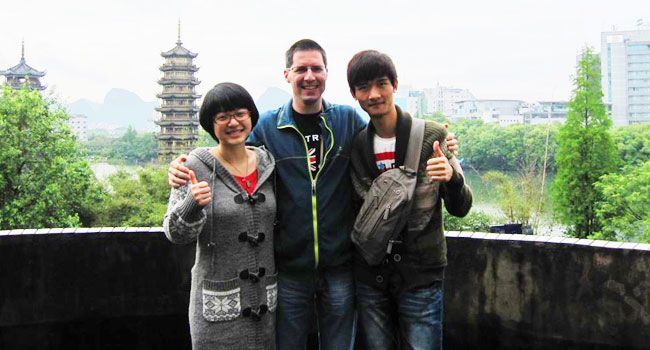 Feedback for Vanessa
Vanessa couldn′t do anything better, and I will surely use her sevice again when in China, and I will recommend her to all other travellers!
- Thomas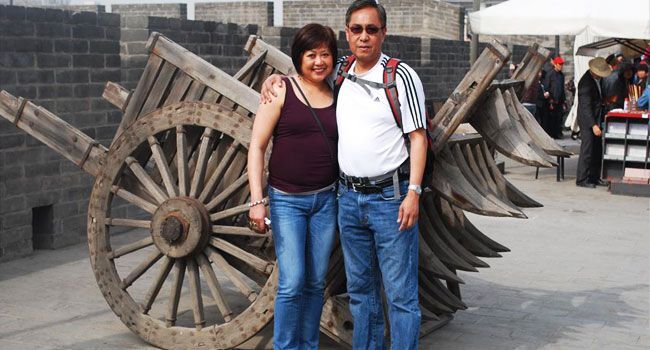 China Travel Testimonials
Sammi's feedback:
"We had a great time in Shanghai and we are now back in Beijing. We had the most wonderful time here in China. It was very educational and life changing. All the guides were great and very helpful. The hotels, the food, the places and most of all, the Chinese people were a great experience. The spirit of the Chinese people is very strong and very kind, generous, family loving, and very hardworking. I admire the spirit of the people.What a great experience! Thank you for arranging this perfect trip. - Marissa"
One day tour from Shanghai to Suzhou and back
By Ronnie ; Tour Date: July 10, 2015 - July 11, 2015
"I did go on my tour on Friday and found that both the tour guide as well as the driver as very polite and of good manners. I do feel that the tour guide does need to Have a better English speaking voice Provide more information>..."
One day tour from Shanghai to Hangzhou and back
By Lewis ; Tour Date: July 9, 2015 - July 9, 2015
"HI Venessa, We are not long back in the UK! Thank you for your email and sorry about not being able to get in contact previously, we had some trouble with our mobiles in China. Our overall impression of the trip was great. Our guide, Alice was flexible,>..."
1 Day Shanghai, Zhouzhuang Tour
By Dave ; Tour Date: July 6, 2015 - July 6, 2015
"Hello Vanessa, Please see answers below: 1 - Very good impression. Our guide was well informed and provided a nice balance of information, direction and freedom. 2 - The town is wonderful to visit, although maybe a bit too commercial now. Dave >"
By Hoe ; Tour Date: June 24, 2015 - June 27, 2015
"Hi Leon, Everything went well for the tour & transfers. Thank you very much. Regards Teh >"
10 Days Beijing, Xian, Lhasa Tour
By Marilyn ; Tour Date: April 14, 2015 - April 23, 2015
"Hi Vanessa, Thanks for your email . We have just spent 3 fantastic days in Beijing & Rachel our guide was great ! We go tomorrow to Xian by train & are looking forward to this next stage . Hope you are well . Mari >"
14 Days Shanghai, Yichang, Yangtze, Chongqing, Xian, Beijing Tour
By Anthony ; Tour Date: April 26, 2015 - May 9, 2015
"Seasonal greetings to you, everything thing appears to be going good. Looking forward to our venture to China, and thank you for all your help, truly appreciated. Regards Anth >"
By Chew ; Tour Date: June 23, 2015 - June 28, 2015
" Dear Vicky I just want you to put on record that are are very fortunate to have a staff member like Mr Leon Long work in your company. He had been very professional in all his dealings with me. He had been very precise and clear when he gave me>..."
By Chew ; Tour Date: June 23, 2015 - June 28, 2015
"Thank you, Leon. We had a good time if not for the weather and lots of walking, which we are not used to. On top of that, I came down with diarrhoea. The guide, Wang Dui did his best to cater to our pace. He walked slowly with us. On the whole, we saw>..."
13 Days Beijing, Xian, Guilin, Yangshuo, Chongqing, Yangtze, Yichang, Shanghai, Hong Kong Tour
By SK ; Tour Date: September 12, 2015 - September 24, 2015
"Vanessa is the best! :-) >"
Testimonials by Travel Advisors
Travel Confidently with Us

10,000 Satisfied Customers

50 Years in China Travel Industry

Quick Response within 24 hours

Secured Online Payment

Group Tours with Solo Adventure

No Hidden Fees and No Traps