China Travel Testimonials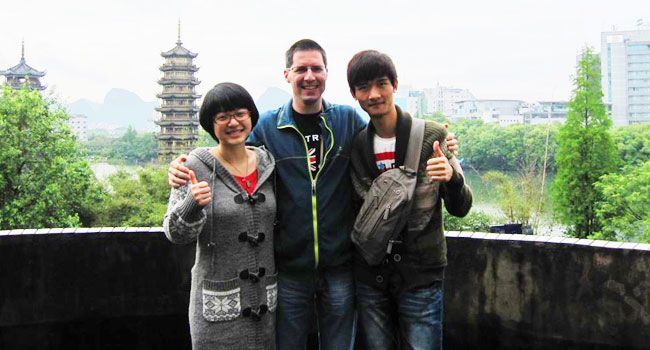 Feedback for Vanessa
Vanessa couldn′t do anything better, and I will surely use her sevice again when in China, and I will recommend her to all other travellers!
- Thomas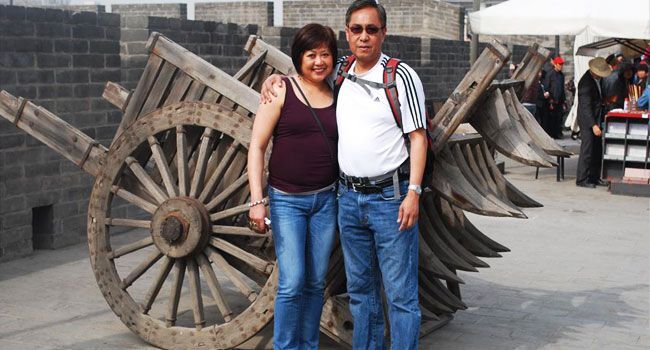 China Travel Testimonials
Sammi's feedback:
"We had a great time in Shanghai and we are now back in Beijing. We had the most wonderful time here in China. It was very educational and life changing. All the guides were great and very helpful. The hotels, the food, the places and most of all, the Chinese people were a great experience. The spirit of the Chinese people is very strong and very kind, generous, family loving, and very hardworking. I admire the spirit of the people.What a great experience! Thank you for arranging this perfect trip. - Marissa"
9 Days Hangzhou, Shanghai, Nanjing, Suzhou Tour
By Janet from Australia ; Tour Date: April 13, 2011 - April 21, 2011
"Thank you so much for arranging an exciting 8 days in Shanghai for us. This is our second trip to China which China Highlights has organised for us and we can highly recommend them for being professional in every way, doing what they promised, the guides>..."
9 Days Guangzhou, Chengdu, Lhasa, Naqju Tour
By John from United States ; Tour Date: May 30, 2011 - June 7, 2011
"My wife and I have been working with Ms. Sammi Dai to create the special tour that we are so looking forward to.She has been most prompt, and professional in addressing our special interests and schedule. >"
By Rosemary from United States ; Tour Date: April 12, 2011 - April 12, 2011
"I wanted to drop you a note to tell you what a wonderful job Steven Li did as our tour guide in Beijing on April 12. He gave us many, many interesting facts and details, and his English was outstanding! (One of the best that we came into contact with.) He>..."
By Vernon from United States ; Tour Date: April 13, 2011 - April 18, 2011
"Robert Lee is an amazing young man and excellent professional guide. He has knowledge and wisdom that covers history, religion, politics, and culture, far beyond his young age. Our drive also endeared himself to us while we were here. >"
6 Days Chongqing, Yichang, Yangtze Tour
By Nigel from United Kingdom ; Tour Date: April 12, 2011 - April 17, 2011
"I would happily recommend China Highlights.The staff are helpful and friendly and the service excellent. >"
15 Days Chicago, Beijing, Xian, Guilin, Shanghai Tour
By David from United States ; Tour Date: March 25, 2011 - April 8, 2011
"The last minute change in Guilin to see the Jiangtou Village of Jiuwu Town worked out very nicely. It gave us a chance to see some of the countryside and the small towns and villages which was a nice contrast to the large cities. We recommend including it>..."
18 Days Shanghai, Beijing, Datong, Zhengzhou, Kaifeng, Luoyang, Zhangjiajie, Fenghuang, Changsha, Nanjing Tour
By Margaret from Australia ; Tour Date: March 27, 2011 - April 13, 2011
"Leon was very patient and helpful in planning our independent tour, always taking into account our special needs and requests. Whilst in China, Leon contacted us directly or through our guides - whichever was most convenient - to make sure we were OK and>..."
By Brian from Australia ; Tour Date: April 13, 2011 - April 13, 2011
"Our guide, Rooney, gave us an evaluation to fill in on the way back to our hotel. The writing is a bit shakey, but you should be able so see that we rated him and your company very highly.Our evening had three components, the river cruise, the bund and>..."
By Stephan from United Kingdom ; Tour Date: March 5, 2011 - March 5, 2011
"The tour is exceeded our expectation.This was the best tour itinerary for us. Summer palace was the most memorable attraction we visited. Our guide Laura was very friendly and Knowledgable. We would use your firm without hesitation. >"
Testimonials by Travel Advisors
Travel Confidently with Us

10,000 Satisfied Customers

50 Years in China Travel Industry

Quick Response within 24 hours

Secured Online Payment

Group Tours with Solo Adventure

No Hidden Fees and No Traps