China Travel Testimonials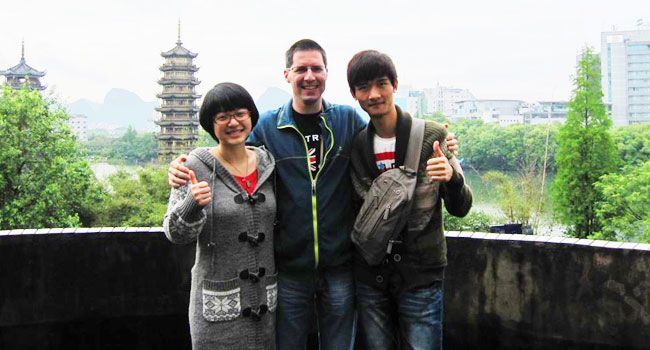 Feedback for Vanessa
Vanessa couldn′t do anything better, and I will surely use her sevice again when in China, and I will recommend her to all other travellers!
- Thomas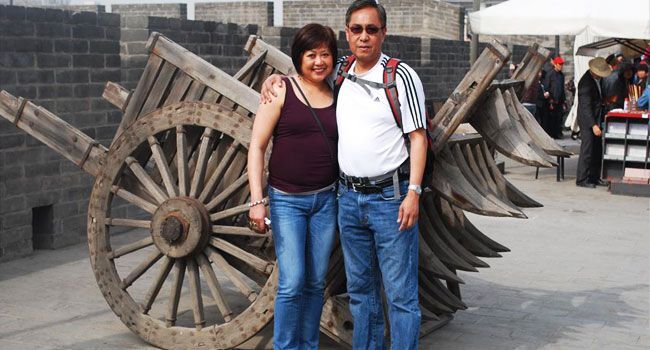 China Travel Testimonials
Sammi's feedback:
"We had a great time in Shanghai and we are now back in Beijing. We had the most wonderful time here in China. It was very educational and life changing. All the guides were great and very helpful. The hotels, the food, the places and most of all, the Chinese people were a great experience. The spirit of the Chinese people is very strong and very kind, generous, family loving, and very hardworking. I admire the spirit of the people.What a great experience! Thank you for arranging this perfect trip. - Marissa"
10 Days Beijing, Xian, Shanghai, Tongli Tour
By BENITO from Mexican ; Tour Date: May 8, 2016 - May 17, 2016
"Well organized. Covers the most relevant aspects needed in a first-approach to China. Very efficient and punctual collaborators. A highly satisfactory experience that I would recommend to family and friends. >"
8 Days Beijing, Xian, Shanghai Tour
By Yolanda from Mexican ; Tour Date: July 18, 2013 - July 25, 2013
"Everything has been great with the tour! Looking forward to hearing from you. >"
10 Days Shanghai, Beijing, Xian Tour
By Ramiro from Mexican ; Tour Date: May 8, 2013 - May 17, 2013
"by subtracting importace tha trip was great, great and kindly guides, nice places, >"
By lourdes from Mexican ; Tour Date: February 8, 2011 - February 8, 2011
"I want to write about the amazing experience I have with you in my tour to Mutianyu Great Wall and thank my amazing guide Kevin. I t is important for me to write a review to hel others to make their decision easier. I booked my single tour the 8 of>..."
4 Days Beijing, Guilin, Yangshuo, Xian, Chengdu Tour
By Oscar from Mexican ; Tour Date: June 22, 2011 - June 25, 2011
"Regarding the tour I hired with the above reference number, I only want to express that Leon Long handled it in a very prompt and accurate way and that when I needed to talk with him he attended me in a very courteously and patiently. If all your employees>..."
5 Days Tianjin, Beijing, Xian Tour
By Jose from Mexican ; Tour Date: November 19, 2010 - November 23, 2010
"Sammi has been wonderful throughout this whole process and should be commended for her excellent work. You have a great collaborator in Sammi. >"
12 Days Beijing, Xian, Guilin, Yangshuo, Hong Kong Tour
By Jorge from Mexican ; Tour Date: July 22, 2010 - August 2, 2010
"Leon, my brother and his wife are in Japan and they are interested in have a short tour in China. Based on my recent and positive experience with your company, I would like to ask your support to provide them the organization of their tour in China. >..."
4 Days Guangzhou, Guilin, Yangshuo Tour
By Silvia from Mexican ; Tour Date: April 17, 2010 - April 20, 2010
"I am thankful to you for the excellent service you and all the people from China Highlights gave me during my trip to China last April. >"
First Previous 1 Next Last
Testimonials by Travel Advisors
Travel Confidently with Us

10,000 Satisfied Customers

50 Years in China Travel Industry

Quick Response within 24 hours

Secured Online Payment

Group Tours with Solo Adventure

No Hidden Fees and No Traps