China Travel Testimonials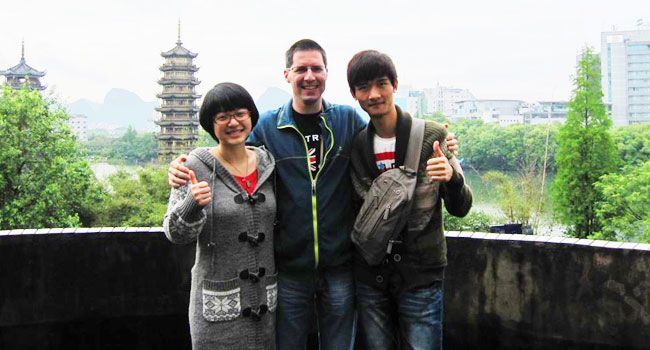 Feedback for Vanessa
Vanessa couldn′t do anything better, and I will surely use her sevice again when in China, and I will recommend her to all other travellers!
- Thomas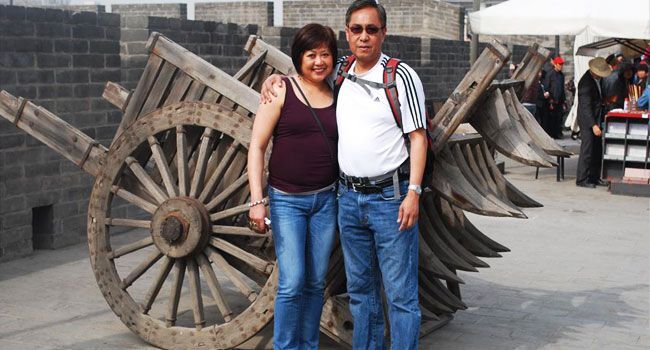 China Travel Testimonials
Sammi's feedback:
"We had a great time in Shanghai and we are now back in Beijing. We had the most wonderful time here in China. It was very educational and life changing. All the guides were great and very helpful. The hotels, the food, the places and most of all, the Chinese people were a great experience. The spirit of the Chinese people is very strong and very kind, generous, family loving, and very hardworking. I admire the spirit of the people.What a great experience! Thank you for arranging this perfect trip. - Marissa"
13 Days Shanghai, Xian, Chongqing, Yangtze, Yichang, Guangzhou, Sanya Tour
By Lynley from New Zealand ; Tour Date: July 21, 2013 - August 2, 2013
"Hi Vanessa the trip was great you organised the transport and transfers perfectly your people on the ground were polite and very professional your back up and contact during the recent flooding and the effect on the river cruise made us feel that you were>..."
By Shannon from New Zealand ; Tour Date: July 25, 2013 - July 27, 2013
"Thank you very much fir arranging a very memorable day for us. >"
5 Days Shanghai, Yichang, Chongqing, Yangtze, Xian Tour
By Michael from New Zealand ; Tour Date: June 14, 2013 - June 18, 2013
"I'd like to thank you and the team for putting together our flights and cruise on President Prime. We had a great time and everything went very smoothly. >"
14 Days Shanghai, Guilin, Longsheng, Yangshuo, Kunming, Dali, Lijiang, Shangri la, Chengdu Tour
By Helen from New Zealand ; Tour Date: January 28, 2013 - February 10, 2013
"we'd like to say a BIG thankyou to you and your wonderful guides:everything went extremely smoothly and the accommodation,food,etc.were more than acceptable. >"
13 Days Shanghai, Yangtze, Chongqing Tour
By Martin from New Zealand ; Tour Date: October 15, 2011 - October 27, 2011
"Hello supervisor person, what a real neat lady Vanessa is a real credit to China Highlights. >"
6 Days Beijing, Xian, Guilin, Yangshuo Tour
By Paul from New Zealand ; Tour Date: March 30, 2012 - April 10, 2012
"We are both looking forward to our upcoming trip and are very pleased that Leon was so attentive in our requests. Leon's patience and quick responses to my messages is very professional and much appreciated. >"
By Noel from New Zealand ; Tour Date: June 25, 2011 - June 27, 2011
"The enthusiasm of Elaine was a wow factor for us and the personal attention. We have had tours in other countries where the guides were difficult to understand and babbled on with extreme detail which is hard to take in. Elaine gave enough information>..."
12 Days Beijing, Xian, Chengdu Tour
By Denise from New Zealand ; Tour Date: July 29, 2010 - August 9, 2010
"I would like to tell you that I am very impressed with Leon and his prompt answers to our requests. A very efficient young man. We are now waiting on another quote for our tours and will let you know in due course what we decide - within the next few hours.>..."
Testimonials by Travel Advisors
Travel Confidently with Us

10,000 Satisfied Customers

50 Years in China Travel Industry

Quick Response within 24 hours

Secured Online Payment

Group Tours with Solo Adventure

No Hidden Fees and No Traps