China Travel Testimonials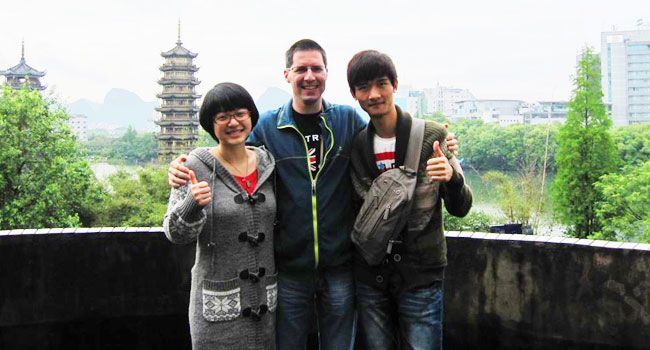 Feedback for Vanessa
Vanessa couldn′t do anything better, and I will surely use her sevice again when in China, and I will recommend her to all other travellers!
- Thomas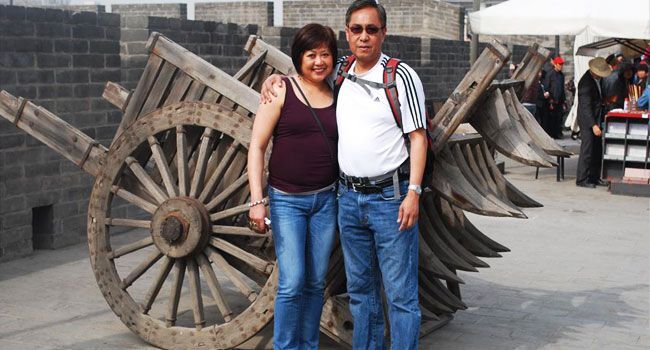 China Travel Testimonials
Sammi's feedback:
"We had a great time in Shanghai and we are now back in Beijing. We had the most wonderful time here in China. It was very educational and life changing. All the guides were great and very helpful. The hotels, the food, the places and most of all, the Chinese people were a great experience. The spirit of the Chinese people is very strong and very kind, generous, family loving, and very hardworking. I admire the spirit of the people.What a great experience! Thank you for arranging this perfect trip. - Marissa"
5 Days Shanghai, Beijing, Xian Tour
By Natalee from United Kingdom ; Tour Date: August 15, 2013 - August 19, 2013
" I just wanted to say a big thank you to you and your company. The trip was arranged very well and we were thoroughly looked after. We enjoyed the trip very much and I would certainly use your service again and recommend this to colleagues, friends and>..."
By Howard from United Kingdom ; Tour Date: June 4, 2013 - June 6, 2013
"Leon, Still in China travelling around, at present in Yanghsuo.Another 2.5 weeks before I go back to the UK. The bits you booked for me were great,Chengdu and Jiuzhaigou and flight to Xi'an.I had been trying to get to Jiuzhaigou for some time.You made it>..."
4 Days Chongqing, Yichang, Yangtze Tour
By Daniel from United Kingdom ; Tour Date: May 19, 2013 - May 22, 2013
"I just wanted to thank you specifically for your personal service during the preparation for our cruise, and especially the assistance you gave on the day of boarding to contact the ship on our behalf, as I realise that this was also outside of your working>..."
7 Days Hong Kong, Beijing, Guilin, Yangshuo Tour
By Rosemary from United Kingdom ; Tour Date: September 16, 2013 - September 22, 2013
"Dear Supervisor I've been given the opportunity to give feed back on the service received from one of your employees Vanessa Zheng.The holiday has been booked for September and because my son who lives in Hong Kong was so impressed with the suggested tours>..."
4 Days Beijing, Guilin, Yangshuo Tour
By Andrea from United Kingdom ; Tour Date: February 10, 2013 - February 13, 2013
"thank you, we really enjoyed our trip, had a lovely time.Keeping eye for other tours in the future. >"
16 Days Beijing, Datong, Xian, Chengdu, Shanghai, Suzhou Tour
By Andrew from United Kingdom ; Tour Date: November 4, 2012 - November 19, 2012
"Leon Long was great at juggling your products with our likes and our wallet. The private guides was an expense that we knew would be worth while because you get individual attention and not have to wait for stragglers getting back on the bus but it also had>..."
10 Days Hong Kong, Guangzhou, Wuhan, Yichang, Yangtze, Chongqing, Kunming, Chiang Mai Tour
By John from United Kingdom ; Tour Date: October 10, 2012 - October 19, 2012
"In short, the TRIP was EXCELENT and all your arrangements worked out Perfectly. I must thank you and all your supporting staff. Really 5 Star Service from beginning in Hong Kong to end in Kunming. >"
10 Days Beijing, Xian, Chengdu, Shanghai Tour
By Ross from United Kingdom ; Tour Date: September 19, 2012 - September 28, 2012
"Apologies for the delay in responding. My wife & I would like to thank you, the guides & your company for what was a fantastic trip. >"
Testimonials by Travel Advisors
Travel Confidently with Us

10,000 Satisfied Customers

50 Years in China Travel Industry

Quick Response within 24 hours

Secured Online Payment

Group Tours with Solo Adventure

No Hidden Fees and No Traps