You are at :
Home
>
Special Reports
>
Canton Fair
> Canton Fair Complexes
Canton Fair Complexes
Pazhou Complex
The new Pazhou Complex, built for the China Import and Export Fair, is located on Pazhou Island, southeast of Guangzhou City. This exhibition center has a unique design, beautiful environment and comprehensive facilities for conferences, exhibitions and commercial negotiations. Its modern architecture perfectly combines ergonomics, practibility, ingenuity and environmental protection.
Pazhou Complex covers 700,000 square meters (7,500,000 square feet). The building area is 395,000 square meters (4,300,000 square feet). 16 exposition halls have been constructed, including a 160,000-square-meter (1,700,000-square-foot) indoor exhibition area and a 22,000-square-meter (240,000-square-foot) outdoor exhibition area. These 16 exhibition halls host exhibitions, performances and large scale gatherings. It is currently the largest complex of its type in Asia.
The Pazhou Complex is designed as a smooth line, with a lower northern part and higher southern part, which symbolizes the dynamic design idea: float. The roof is a "floating" curvy wave, which is like the landscape of Pazhou Island and Zhujiang River, so it smoothly blends into the environment. The design idea of its kind is unique in the world. Viewed from altitude, you can see the Pazhou Complex is like a cloud floating along the Zhujiang River. Viewed from the east, it is like a carp jumping onto the south bank of Zhujiang River.
Liuhua Complexes
The Liuhua Complex was first put into use in 1974, and covers a ground area of 170,000 square meters (1,800,000 square feet). It is famous throughout the world for holding two sessions of the China Import and Export Fair per year.
Guangzhou is the biggest and fastest developing city in South China, a good economic location with open and reformed policies and recognition of commerce. With the background of huge commercial activity, 80-100 exhibitions have been held in the Liuhua Complex, which makes it a top-level exhibition center, holding the most trade fairs and with the largest scale and most prestige in Guangzhou, and even in South China. There are a lot of themes displayed in these exhibitions, like furniture, architecture and decoration, hairdressing, leather, telecommunications, motors, internet printing, advertisement. Most of the exhibitions are well known and very attractive, and are not only ranked top in South China, but also nationally.
Liuhua Complex has been updating to keep pace with development. Tremendous capital and investment have been put into improving its premises and facilities, which makes it better and better as time goes by, so that it can host all kinds of exhibitions. The governing institution of Liuhua Complex, Foreign Trade Group of China, has professional staff delivering excellent services. They keep updating their exhibition services and have over 40 years of experience. Service level improvement and market response expediting are always their focus point. They believe they can deliver a full service with customer orientation.
Liuhua Complex is located at the intersection of four main roads in Guangzhou City, the most prosperous "golden zone". Liuhua Complex has a very good reputation and credit standing. It has become the first choice for the exhibition with its convenient transportation and flourishing local business.
Canton Fair Hotels
Guangzhou Pearl River New Bank Apartments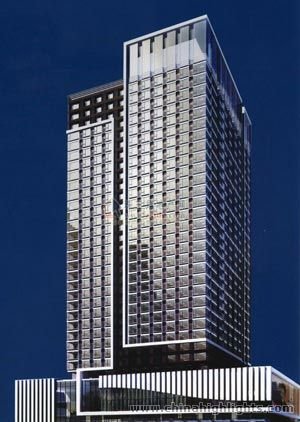 Hotel Star:

Free Services:

Location:
To Pazhou complex: 5.2 km
Price: $106
Hotel Star:

Featured Service:

Location:
To Pazhou complex: 9km
Price: $98
Delight Empire Hotel Guangzhou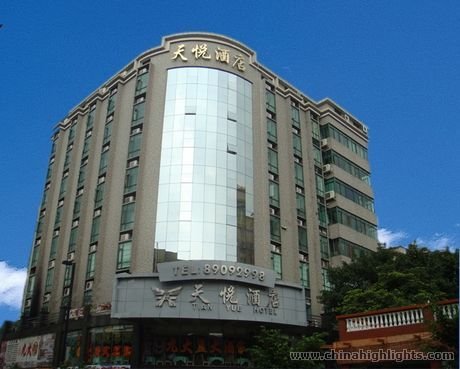 Hotel Star:

Featured Service:

Location:
To Pazhou complex: 10.1km
Price: $89
Shahelou Hotel Guangzhou
Hotel Star:

Featured Service:

Location:
To Pazhou complex: 7.5km
Price: $38
Top Things to Do in Guangzhou
Pear River is the fourth longest river of China. Many famous sights are clustered along the river and are the reasons for many people taking a trip to Guangzhou.
With an architectural design and decoration in traditional Guangdong style, the temple is especially renowned for its beautiful craftsmanship.
Guangzhou reigns as the seat of Chinese cuisine. Guangzhou people are natural gastronomists who take great pride in their world-famous dim sum and snake dishes.
As one of the shopping paradise in the world, there are many shopping places offered to you in Guangzhou. We would like choose some famous of them to introduce for you.