Due to its rich culture and a long history, China has become a more and more popular destination for foreign students in recent years. More and more students come to China to have a culture feast, enjoy beautiful scenery or experience a unique Chinese trip. Here, China Travel lists the hottest student attractions for your trip to China.
Top 10 China Destinations for Students
Tips for Student Travel to China
As a student to travel in China, you need to be sure to look after yourself. You need to properly prepare for your travel to China. You can learn some simple Chinese such as Nihao (Hello); Duoshao Qian? (How much?); Xiexie! (Thank you!); Zaijian. (Goodbye). You can also learn some local cultures and custom about China. >> find more details on Leaning Chinese Language
Check weather condition before you pack your baggage. Bring enough suitable clothes and prepare one pair of waterproof shoes are needed during your journey. Make sure you bring all the documents you need such as a more than 6-month valid passport with a Chinese travel visa. A camera will be useful to help you keep a good memory about the trip in China. The most important thing is to have enough money for your journey, and you can bring a credit card which is acceptable in China.
You can't use foreign student cards for a discount train or air ticket, but you might get a discount price for some attractions in China. If you have an International Student Identity Card (ISIC), you can get competitive prices in Hong Kong, Macau and some other cities. Most museums in China are free to the public, so you can chose some to visit.
At last, don't trust a stranger too much and look after your own belongs carefully on trains. Although the trains in China might not be on time, however, make sure you are on time when you wait for a train. If you have a friend in China, you might have a better situation.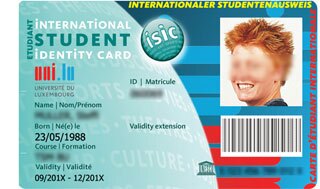 How to apply for an ISIC?
You can apply for the ISIC through a travel agency in your motherland. Once you are over 12 years old (including 12 years old), you are allowed to apply for an ISIC. You need to prove you are a full-time student of a recognized school. The document for the ISIC can be your college or university student ID card or a letter with your school official's signature. The card is only valid from September in the first year to December of the second year. You need to renew the card when it is out of date.
>> See more details on China Students Travel Tips
Tailor-make Your China Trip
If you want to visit these attractions above or any other places that you are interested, China Travel can tailor-make a tour based on your needs and requirements, which can save your time, money, and trouble. Please feel free to tell us your tour ideas! >> Tailor a Tour Now!
Recommended China Student Tours:
Travel Confidently with Us

10,000 Satisfied Customers

50 Years in China Travel Industry

Quick Response within 24 hours

Secured Online Payment

Group Tours with Solo Adventure

No Hidden Fees and No Traps