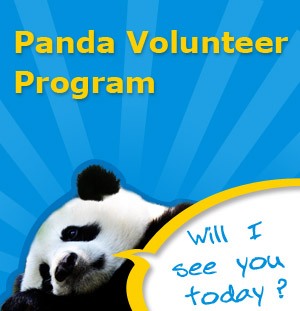 If you are planning a trip to China, remember that while a visit to the Great Wall is of course unmissable, a visit to a giant panda research & breeding center is almost even more unmissable! Giant panda once occupied almost all of southwestern to southeastern China. Today, the giant panda lives in the wild in about 50 special reserves in the two aforementioned mountain ranges: in the part of the Minshan Mountains that straddles Sichuan and Gansu Provinces, and in the part of the Qinling Mountains that lies in Shaanxi Province.
In addition, the giant panda lives in special breeding & research centers and in zoos throughout China and around the world. The special research & breeding centers of China are:
The best place in the world to see giant pandas, the giant panda Breeding & Research Base at Mount Futou, located on the northern perimeter of the city of Chengdu, Sichuan Province. If you are in China for a Yangtze River Cruise, day-trip to the Center can be easily arranged and often before the cruise starts.
The Wolong National Nature Reserve, Aba Tibetan and Qiang Autonomous Prefecture, Wenchuan County, Sichuan Province, located about 140 kilometers northwest of Chengdu along the north-south oriented (here) National Highway G213, near the intersection with the east-west oriented National Highway G317,
The Bifengxia Panda Base, city of Ya'an, Sichuan Province, located about 140 kilometers southwest of the city of Chengdu.
In China, the giant panda can also be seen at the Beijing Zoo, Shanghai Zoo, Seven Star Park Zoo, Guilin, Ocean Park in Hong Kong and Taipei Zoo, city of Taipei, Taiwan.
Get to know Giant Pandas
Bear FAQS
Tailor-make a China panda tour for you
Wanna take a trip to China and see these cute pandas? China Travel can tailor-make a China panda tour for you based on your needs and requirements which can save your time, money, and trouble. Please feel free to tell us your tour ideas! >> Tailor-make Now! 
Recommended China Panda Tours: