You are at :
Home
Special Reports
China Winter Travel: Top China Winter Destinations
China Winter Travel: Top China Winter Destinations
Many foreign tourists have begun to discover what a multitude of Chinese tourists have long been aware of: that the vast continental expanse of China can dish up a host of interesting wintertime travel destinations, ranging from "haute culture" tours to ski holidays tours to ice-and-snow sculpted urban landscape tours to mystical mountain landscape tours (think: Crouching Tiger, Hidden Dragon) to leisurely hot springs tours to outright luxurious South Sea island getaways. In the following, we have highlighted a range of winter holiday destinations in China that we hope is broad enough to satisfy the desires of most wintertime tourists, whether you are thinking of a traditional wintertime destination or its opposite: a warm, subtropical, summertime destination.
Choose a winter holiday tour from us, and we recommend some beach tours, ski tours and Harbin Ice and Snow Festival tours. You can also contact our travel advisors to customize your own winter trip.
Why wait, your next traditional – or highly nontraditional – Chinese winter holiday is only a click away!
No.1: Hainan Island – Preeminent South Sea Island Escape
Hainan Island located in the south ledge of China is widely loved by travelers in winter. Golden beaches, warm sunshine and wonderful weather makes Hainan become one of the most popular winter destinations in China. Haikou (the capital of Hainan Province) on the northern coast and Sanya on the southern coast are the main cities to visit in Hainan. Travelers can go swimming and take part in some water activities in winter there. It is a favorite tropical destination to escape the frozen winter. Yalong Bay, Wuzhizhou Island and Tianya Haijiao usually are on the must-visit list for every traveler in Hainan.
Recommended China Beach Holiday Tours
Destination: Beijing, Xian, Shanghai, Sanya, Hong Kong
Features: Visit Beijing, Xi'an, Shanghai and enjoy free days on the beach of Sanya, plus shopping fun in Hong Kong. Make it a life-time memory with the love of your life.
Duration: 13 days
Price: USD 2,719

No.2: Top China Ski Resorts
You will probably not visit China just to ski, unless Yabuli Ski Resort in Heilongjiang is your destination. Most Chinese ski resorts are designed to appeal to beginners. The good news is that because the Chinese are taking to the slopes like ducks to water, they will soon begin to demand better, and once the demand appears, supply will hastily follow. For now, China's slopes are clogged with insanely happy Chinese novices on weekends, but if you also happen to be a novice and would like to rub shoulders with ditto Chinese, then, by all means, head for the slopes, for the Chinese enjoy themselves royally when on skis!
Recommended China Ski Tours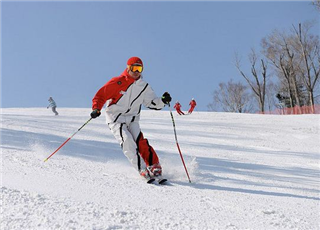 Destination: Harbin
Features: The Ski culture in China is developing just as quickly as its ski resorts. One of the finest ski fields in the country today is Yabuli and it is a great place to enjoy an enjoyable ski break and holidays with the family.
Duration: 4 days
Price: USD 649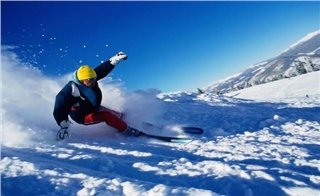 Destination: Beijing, Harbin, Yabuli, Shanghai
Features: Experience the unique event - "Harbin Ice and Snow World" and see the marvelous snow sculptures. A short ski tour to the best ski resort around Harbin – Jihua Ski Resort will top up your trip.
Duration: 4 days
Price: USD 1,879

No.3: Harbin International Ice and Snow Sculpture Festival
For travelers who want to visit Harbin in winter, the International Ice and Snow Sculpture Festival is the biggest event there. Usually, the festival is held in Zhaolin Park from January 5th to the end of February in every winter. A lot of professional and ice sculpture lovers will take part in the sculpture process to make exquisite ice works. Zhaolin Park is full of beautiful ice and snow sculptures and lanterns including animals, plants, buildings and topic gardens. In the evening, the sculptures are extremely amazing and beautiful decorated by lights. Travelers can enjoy an ice and snow sculpture feast during the festival.
Recommended Harbin Ice and Snow Festival Tours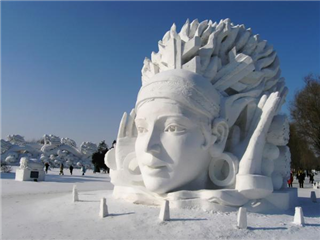 Destination: Harbin
Features: Harbin, the ice capital of China - presents "Harbin Ice and Snow World". During this seven week festival Harbin becomes the stage to present some of the most spectacular ice carving anywhere in the world.
Duration: 3 days
Price: USD 519

No.4: Unforgettable Mountain Snowscapes
Winter is the best time to see some unforgettable foggy mountain snowscape. The Yellow Mountain in Anhui Province and Mount Emei in Sichuan Province are the best places to see mountain snowscape.
Yellow Mountain
The Yellow Mountain is a popular destination all the year round. It changes into a picture that sliver peaks are embraced by frost and ice in winter. Travelers can see snowy mountainous scenery, and rare rime in the mountain. Oddly pines, strange-shaped stones, a sea of clouds and hot springs are four highlights of the Yellow Mountain. Have a hot spring in the Yellow Mountain is an unforgettable journey during the winter.
Mount Emei
As one of China's Four Sacred Buddhist Mountains, Mount Emei is a great place to see mountain snowscape. Located in Sichuan Province in southwest China, its Wanfoding on the top is sparkling in the snow world in winter. Natural winter scenery and wild monkeys in the snow world becomes a unique winter picture in Mount Emei. In addition, travelers can enjoy an exciting skiing journey in the Mount Emei Ski Resort.
Recommended Huangshan (Yellow Moutain) Tours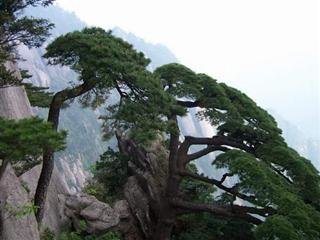 Destination: Huangshan
Features: The Yellow Mountain, or Huang Shan as it is known, is popular for its spectacular four wonders: beautiful clouds, oddly shaped pines, majestic rocks and imposing peaks but there is a lot more to explore there.
Duration: 3 days
Price: USD 499

No.5: Warm Winter Locations
Hainan Island, highlighted separately, is of course a prime coastal winter getaway. So is the Macau-Guangzhou-Hong Kong area some 500 km farther up the coast, which has an attractions density par excellence, including countless historical sites that go back to China's colonial period. Farther afield is Yunnan Province, whose subtropical climate is warm year-round, yet whose northwest corner offers Jade Dragon Snow Mountain – with China's highest-altitude ski resort – and Haba Snow Mountain, between which lies one of the earth's deepest gorges, Tiger Leaping Gorge. To the south is Xishuangbanna Nature Reserve teeming with monkeys, leopards, tigers, Asian elephants, wild oxen, giant lizards and boa constrictors, while the northeast is characterized by old, eroded mountains leaving so-called stone forests.
Kunming, the provincial capital of Yunnan Province is widely known as the "Spring City" because of comfortable weather. Yunnan Province in southwestern China is a great place to escape from chilly winter and hot summer. It has various landscapes such as tropic rain forests and snow-capped peaks. Kunming, Dali, Lijiang, Shangri-la and Xishuangbanna are popular destinations in Yunnan Province. It is a popular warm destination to enjoy a comfortable journey in winter.
Recommended Warm Winter Tours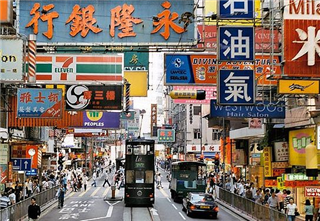 Destination: Hong Kong
Features: The ultra modern, exciting megacity of Hong Kong is known for its exotic blend of west and east. Some of the highlights included in the tour are Aberdeen Village, Repulse Bay and Victoria Peak.
Duration: 3 days
Price: USD 519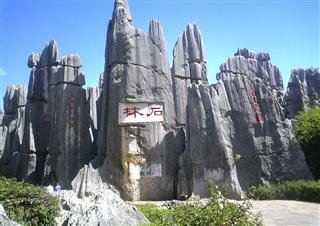 Destination: Kunming
Features: Kunming is at the heart of one of the most ethnically diverse parts of China. As a result, this 'garden city', also known as the 'City of Eternal Spring', has a lot to offer.
Duration: 3 days
Price: USD 319

No.6: Cultural China – Han Chinese and Ethnic Minority Culture
Beijing - Beijing has rich cultural relics of Han and Manchu People. The snow-covered Great Wall, one of Seven Wonders of the World is extremely beautiful scenery when weather is good. The Forbidden City, Tian'anmen Square and various hutongs which are unique local houses in Beijing show you a different Beijing in winter.
Hong Kong - Average temperature is 16°C (61°F) during the period of Spring Festival which is one of the most important events in Hong Kong. Celebrations of the Spring Festival are not completely the same to those of Mainland China. Popular activities to celebrate the Spring Festival consist of magnificent fireworks display at Victoria Harbor, the Chinese New Year Parade, strolling in night-long flower markets, New Year horse racing, shopping and New Year prayers.
Southeast Guizhou Province - Guizhou Province in the southwest China is less touched by travelers. Qiandongnan (southeast of Guizhou Province) is home of more than 38 ethnic minority groups. It is a great place to explore ethnic minority culture as the Miao is 41% and the Dong is 31% in the area. Local folk customs, culture and architectures have attracted numerous travelers to Qiandongnan.
Tibet – Tibetan New year, known as Losar, is the most important festival in the Tibetan calendar. The upcoming 2014 Tibetan New Year takes place on 11th, Feb. The Losar festival is celebrated by Tibetan peoples, and is marked by ancient ceremonies that represent the struggle between good and evil, by chanting, and by the passing of torches through the crowds.
Recommended Chinese Culture Tours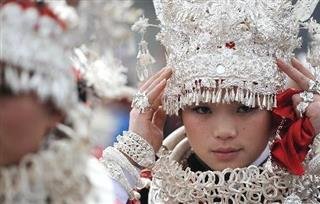 Destination: Kunming, Lijiang, Guiyang, KaiLi
Features: These simple people live in some of the most beautiful places on earth. Peek into their world as we take you to some of China's most remote places.
Duration: 3 days
Price: USD 2,009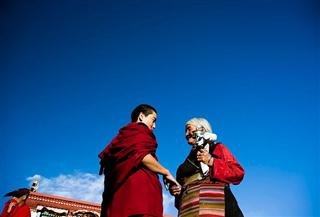 Destination: Chengdu, Lhasa
Features: Starting from Chengdu, you will take in highlights of this panda hometown. All the way to Lhasa, you will unvail Tibet's mysterious mask. Come and make this trip of a life time!
Duration: 3 days
Price: USD 1,219

No.7: Hot Springs
A lot of nature good-quality hot springs are scattered in the whole China. With therapeutic minerals, the hot springs offers medical relaxation and entertainments. To have a hot spring during the chill weather is a lovely thing to do in winter.
Famous Hot spring include Jiuhua Hot Spring in Beijing, Hailuo Valley Hot Spings near Chengdu, Zhongshan Hot Spring in Guangdong, Nantian Hot Spring in Sanya, Longsheng Hot Spring in Guilin and Jinping Mengla Hot Spring in south-central Yunnan Province.