Haizi Mountain, located in the sixty kilometers north of the town. Haizi mountain stands between three counties, Litang, Wancheng, Daocheng, it is the greatest remaining of ancient glacier---ancient ice cap of Daocheng. With a south north long of 93 kilometers and an east west wide of 49 kilometers, Haizi Mountain has an area of 3287 square kilometers. The highest peak, Guoriyin is 5020 meters above sea level and the average altitude of Haizi Mountain is 4500 meters above sea level.
Closing to the border of Lithang, in Daocheng county is a Nature Reserve as Haizishan or Mountain Haizi, a bleak lakeland plateau containing the remnants of Tibet's oldest ice-cap of Dabpa', with about 1145lakes dotted in this Natural Resereve covering about 3287sq kms, alt from 3600M to 5020M. The eroded rocks assume grotesque shapes: goats, dogs, flowers and so on, this area is important for the scientific study of glacier. The biggest lake in Haizishan Xinyicuo (Shingyetso) lake, alt 4420M, with many birds inhabited there for the holy lake to local Tibetan.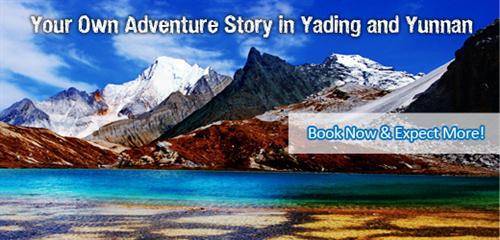 Solo Adventure Tips:
Location:

How to Get There?
Hire a vehicle or a motor tricycle to reach the nature reserve.
Ticket Price:

Opening Hours:

More Tips:

Information accuracy:
We try to make the information on China Travel accurate when we write/edit it. If you find any outdated information, please inform us.