The Sangdui Valley is noted for its spectacular scenery, open land along the highway and unpolluted rivers. In view from a distance, the mountain rises and falls, creating a picture majestic in all its variety. Villages, herdsmen and cattle are scattering here and there all in harmony with the nature. The red pastoral grass in golden October becomes the most charming spot in Daocheng and many photos are taken here.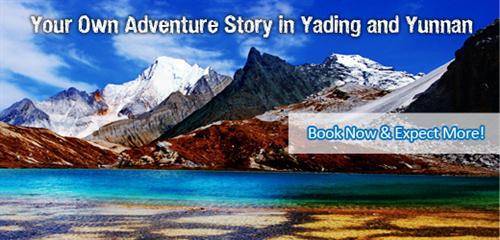 Bangpu Temple
Bangpu Temple was built in the year 1144 by the first ruler Gemaba Dusong Qiba. The temple is facing a stream and against the mountain, which is picturesque. It houses the statue of the first ruler Gemeba Dusong Qiba, which is rare relic. It houses Qiba's original handwriting. In the Sangdui river is abundant fishes.
Zhigong Temple
Zhigong Temple is located Pamuzhuba, "three treasure of Tibet" built in 1144. It houses a precious statue. In the temple, there are ancient trees.
Xiongdeng Temple
It is located in Rubu village about 10 Kilometers to country seat. It was built in Ming
Dynasty (1415) and reconstructed in 1983. It houses hundreds of Buddhist scriptures, as well as many Buddha figures, including a sandalwood statue of Sakyamuni.
Information accuracy:
We try to make the information on China Travel accurate when we write/edit it. If you find any outdated information, please inform us.