Nanxishan Hill Park, with Nanxishan Hill at its core and the Nanxi River passing through, is located in south Guilin, just 1 kilometer from the railway station. Also nearby is the Guilin Art Gallery and the celebrated Heishan Botanical Garden with its many dazzling florals.
Giving the park its name, Nanxishan Hill stands at an altitude of 291 meters with its 2 peaks erecting facing each other, another example of the Guilin area's infamous natural gifts. Longji Pavilion between the 2 peaks is a great place to see a panoramic view of south Guilin. The hill was first explored by Li Bo, an officer in the Tang Dynasty. The existing stone inscriptions "A Farewell to Nanxi" and "A Poem to Nanxishan Hill," which record his experience in exploring Nanxishan Hill over 1,000 years ago, can still be seen in a cave within.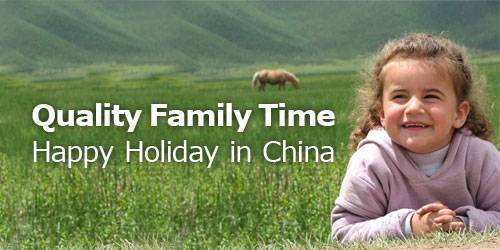 In fact, the caves in Nanxishan Hill Park are renowned for their number and dramatic shapes, among which White Dragon Cave on the northern hillside is the most famous. Its entrance is high and wide opened, resembling a huge stone house. It is named the White Dragon Cave is because the stones in it are white and the stalagmites draping over the entrance look like a dragon's head.
At 499.5 meters long and with a total area of 1,828 square meters, it is the longest and widest cave in Nanxishan Hill. Illuminated by fanciful lights, the limestone containing minerals appears like lions, jade bamboo shoots, agates, and so on. Additional standout places to visit include Chuanyun Cave, Guanyin Cave, and Xuan Cave.
Nearby, the bridge spanning the Nanxi River is called White Dragon Bridge, built in 1965. It is a miniature model of the famous Zhaojia Bridge built in the Sui Dynasty, 30 meters long and 5.5 meters wide. Made in terrazzo and with 5 open bridge pavilions on it, the bridge brilliantly showcases the features of an ancient Chinese bridge. White Dragon Spring close to the bridge is impeccably clear and sweet, a great ingredient for making Chinese tea
Solo Adventure Tips:
Location:

East to the Bayi Bridge, South Zhongshan Road
How to Get There?

Take Bus No.11 or Free Bus No.58
Ticket Price:

Park Enterance: 65RMB;
Opening Hours:

8:30am-17:30pm
More Tips:

Information accuracy:
We try to make the information on China Travel accurate when we write/edit it. If you find any outdated information, please inform us.