Overview
In China everything and everyone has a place to call home. For some of its endemic wild animals such as black bears and tigers, it is known as Xiongshen Bear and Tiger Mountain Village.
Things to Do
The Xiongshen Bear and Tiger Mountain Village has been around for quite some time and has thus accumulated thousands of fans in the country as well as the rest of the world. For many years, it has grown to being more than just a zoo. It's also a breeding facility, as well as a scientific research centers for doctors and animal experts who are looking to find ways to improve the lives of the animals and to preserve their lineage.

The mountain village isn't hard to miss. It is located along the airport expressway of Liangjiang, which means it's very accessible. The entrance itself is also extremely grand. It boasts of three stone entrance gates spanning many meters with a red banner bearing the center's name. The banner, on the other hand, is depicted as being held by the village's main characters, a tiger and a black bear, that stand massively on each side. There are also stone sculptures found in the middle of the entrance.

As the village covers a huge ground, the animals are scattered in different places. This also gives you plenty of room to move around. To give you an idea, however, there are already more than a hundred black bears and close to a hundred tigers in captivity. Besides them, there are also lions, snakes, monkeys, birds, and other types of animals, some of which are already considered endangered.

Most of these animals are found resting in their respective cages, but they are made of durable bars so you can still observe them quite closely. There's also an area where the babies are being taken care of. Most of their enclosures try to imitate their natural habitat. Feeding times are some of the best periods to observe them, though there's a slim chance you'll be allowed to do that yourself.

Perhaps the highlight of the trip is the animal's performance. The mountain village is composed of two arenas: indoor and outdoor. The latter is used for a grand parade, and the audience sits on a shaded stadium that has a capacity of 300 people. The indoor arena, meanwhile, is larger since it sits around 500. The performances here are more circus-like with the animals performing a lot of tricks as guided by their masters.

The Xiongshen Bear and Tiger Mountain Village is a great destination for a tour that lasts for an hour or two. If you need more adventure, you can direct your path to any of the caves that are only a few kilometers from the attraction.

One of the most sought-after caves is Real Water. A trek usually lasts for around 2 hours, though many prefer to stay and take a mud bath. You can remove the mud later as you near the exit, which is populated by crystal-clear ponds. There's also the Dragon Cave in Moon Hill Village, which is ideal for first-time cave adventurers. The pathway is made of concrete and the roof and floor formations are lit by different-colored lights for a more magical effect.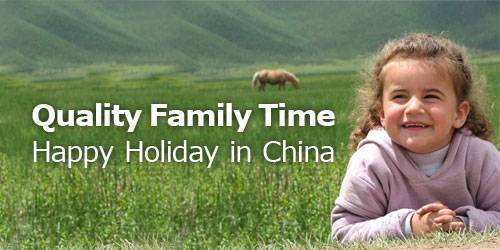 Solo Adventure Tips:
Location:

Xiongshen Bear and Tiger Mountain Village, Guilin, Guangxi
How to Get There?

The Liangjiang Airport Expressway is around an hour away from the main center of Guilin. To get there by bus, ride bus 4, 9, 10, or 1. You may also have to walk from the bus stop to Liang Jiang Guo Ji Ji Chang Lu.
Ticket Price:

Opening Hours:
8:30—17:30
More Tips:

Big animal shows- that's a distinguished gathering of animals; the performances starts with the horsemanship team. 100 tigers, black bears, American lions, monkeys give performances. The black bear will drive motorbike along a 150-meter-long iron string 20 meters high in the sky. The performances will definitely exciting and thrilling, widening your horizon.
Information accuracy:
We try to make the information on China Travel accurate when we write/edit it. If you find any outdated information, please inform us.