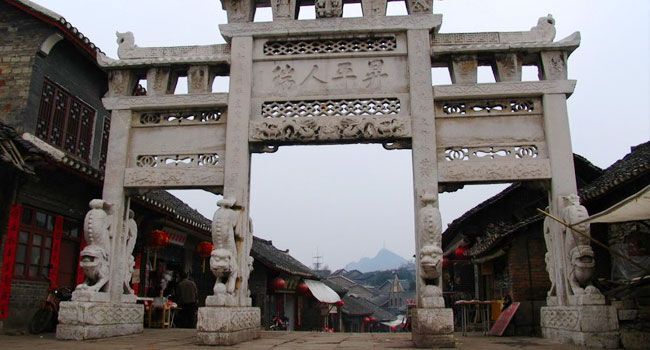 Qingyan Ancient Town
Qingyan is one of Guizhou's four major ancient towns. As a frontier garrison built in the Ming Dynasty, the town retains its original design of outer and inner cities, each with magnificent city walls, watchtowers and battlements. Within the town, well-preserved stone-slab lanes and archways testify to its past glory.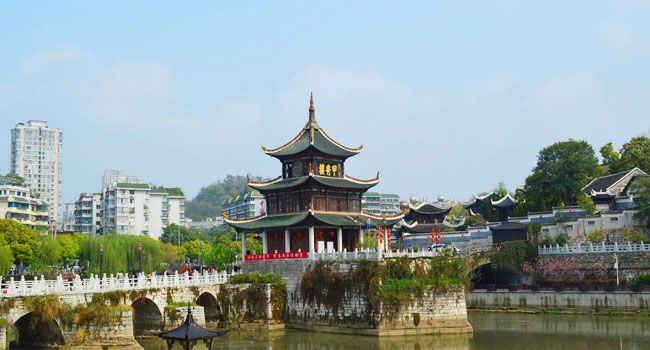 Jiaxiu Tower
Jiaxiu Tower is a landmark in Guiyang also called as the First Scholar's Tower. The Tower's unique and magnificent architecture is also a great cultural icon in Guiyang. The word Jiaxiu literally means "getting the very best in imperial examinations; sure enough, the tower was built impressively during the 16th century.
Guizhou is abundant in tourism resources. Distinct Karst Landform endows it with grotesque mountains, limpid rivers, and fascinating caves. There is not only beautiful natural scenery, such as the Hongfeng Lake Scenic Area (the Red Maple Lake) and Baihua (Hundred Flower) Lake; but also cultural landscape, such as Qingyan Ancient Town, Xifeng Concentration Camp and Yangming Cave. Besides, the colorful minority customs and festivals add more charm to it.
Guiyang Attractions List:
You might also be interested in:
Recommended Tours:
Top Things to Do in Guiyang
Travel Confidently with Us

10,000 Satisfied Customers

50 Years in China Travel Industry

Quick Response within 24 hours

Secured Online Payment

Group Tours with Solo Adventure

No Hidden Fees and No Traps