Guyuan Food
Last updated by susan at 2016/5/4
Because of a lack of rainfall, Guyuan produces wheat instead of rice. At the same time, poultry industry and sheep husbandry develop well and quickly. Therefore, the main food there is made from wheat with Muslim features. It has many specialties there, including Buckwheat Vermicelli, Fried Mutton with Pulled Paste, Water Basin Mutton and so on. Remarkably, the most famous dish is the Roast Chicken. It is cooked in a traditional way and tastes fresh, crispy and delicious. It is a good specialty for you to buy for your family. In addition, the price of food there is very cheap. At the same time, many other cuisines in China can also be found, such as Sichuan Cuisine and Cantonese Cuisine.
Guyuan Featured Food:
Water Basin Mutton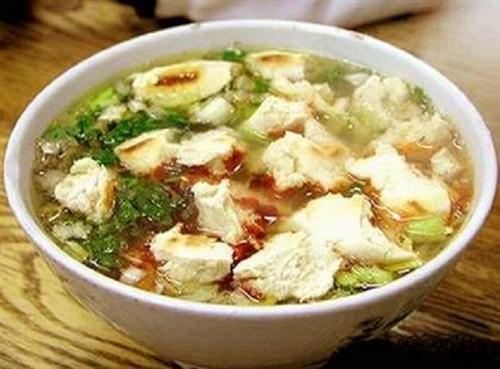 To cook water basin mutton, mutton is first leached in cold water so that the heart's blood is washed completely. And then the mutton is sliced into big ones and cooked in the pot. After that, they are fished out and cool them in the basin. Then they are cut into small and thin square ones and put in big bowls ready for further application. Now sheep framework is put into the mutton soup pot and braised slowly with small fire. Seasoning is put into the soup and the floating bubbles are removed until the bone oil comes out. Then some salt, monosodium glutamate and ginger water is put into it and decoct the mutton in the big bowls when it is still hot. After all this is done, a little mutton oil, chopped shallot, caraway and oil pressed pepper are added. The mutton tastes delicate and the soup is very fresh. It is featured with full bodied countryside breath and folk flavor.
Fried Mutton With Pulled Paste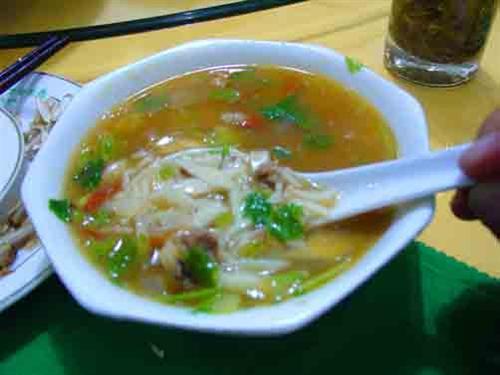 First mutton is chopped into pieces and high quality flour is massaged into paste and placed on the long table for ferment. When the pan is hot, the mutton is fried until there is no water any more and then shallot grains, ginger juice and garlic slices are fried for a while and then ingredients like the soy, salt and flower pepper water are put in for flavor adjustment. Then you should press the fermented paste into thin slice and pulled into little squares which are to be put into the boiled water. When they are cooked, they are fished and put into the meat frying pan for several minutes of frying so than the flavor penetrates into them. Then it will be ready after a little fresh soup, season vegetables and pepper oil are added. It tastes fragrant and fresh.
Buckwheat Vermicelli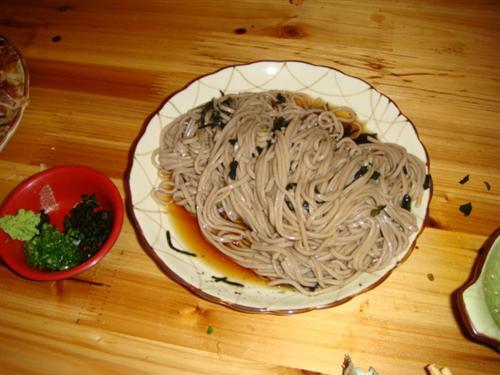 Buckwheat vermicelli flour can not only made into noodles, mixed pastes and Momo, they can also be made into bar like "vermicelli" by pressing it using a wooden board. When they are steamed, they are smooth and soft. Accompanied with chopped shallot, meat threads and pepper and so on, they taste refreshing and fragrant with a unique flavor.
Page 1 of 1 First Previous 1 Next Last
Top Things to Do in Guyuan
Travel Confidently with Us

10,000 Satisfied Customers

50 Years in China Travel Industry

Quick Response within 24 hours

Secured Online Payment

Group Tours with Solo Adventure

No Hidden Fees and No Traps