Nanli Lake is located 30 kilometers northeast of Ding'an County and known for its clear waters and pleasantness all year round. As the largest artificial lake in the Northeast Hainan Province, its surface has an impressive total area of 1,200 hectares. The rippling body of water is crystal clear with trees and bamboos all around the lakeside. Dispersed within the lake are altogether 13 small islands of various shapes. The area of the largest is 39,600 sk.m., and the smallest is just 3,300 sk.m. To top it all off, beautiful wildflowers, dense trees, happily singing birds, and bouncing hares can all be found on the charming islands. Due to the temperate climate, Nanli Lake is suitable throughout the year for swimming, bathing, fishing, and a multitude of other water-based activities.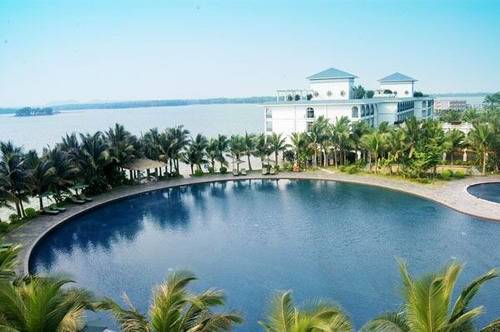 Beautiful Nanli Lake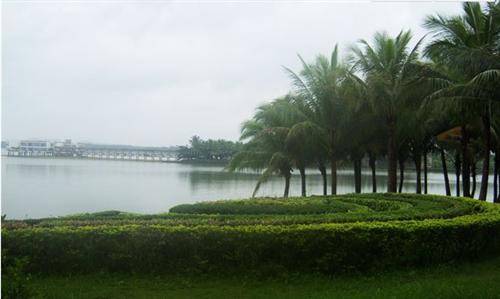 Nanli Lake
In 1988, Nanli Lake was listed as one of the most important provincial tourist development areas in China. In recent years, the foundation work and establishment of tourist facilities and infrastructure have been implemented quickly and remarkable success has been achieved. Visitors now have a full range of services to choose from as far as accommodation, food, and entertainment go. Perfectly maintained road conditions provide easy transportation, and thorough water and power supplies have been created. Besides, luxurious hotels, restaurants, and villas have been built for the discerning visitor and facilities such as a water sports center and golf courses have been established. Indeed, Nanli Lake has become an ideal vacation scenic spot for singles and families alike.
Solo Adventure Tips:
Location:

Nanli Lake is located 30 km northeast of Ding'an County.
How to Get There?

Take the local express from Haikou City to Ding'an County, then take a minibus to your destination.
Ticket Price:

Opening Hours:

More Tips:

Information accuracy:
We try to make the information on China Travel accurate when we write/edit it. If you find any outdated information, please inform us.