Haikou Local Products:
Haikou is the commercial center of Hainan, so that all kinds of Hainan feastred products can be found in Hailou, such as shell carving, horn carving and Xianglan Tea.
Xianglan Tea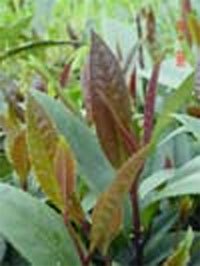 Smell sweet and tempting while tasting good and refreshing. It's strongly recommended that you should drink iced Xianglan tea with milk.
Horn Carving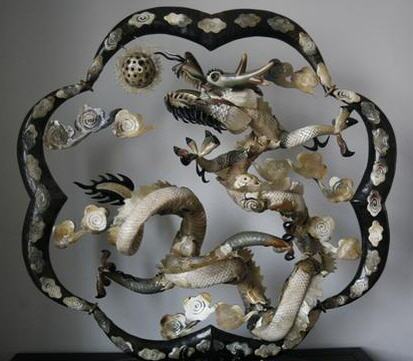 The horns of ox and buffalo were carved and put together into different shapes of animals. Among them, sea fish, eagle and peacock are best known home and abroad.
Shell Carving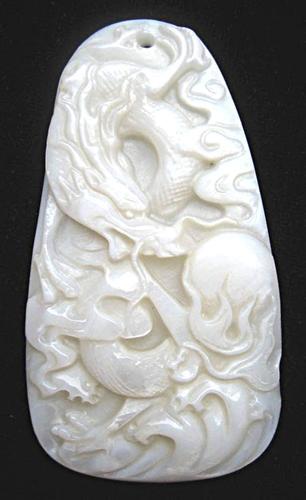 Smoothed and shining shells are carved or mounted into different kinds of painted screen, appliances and decorations, making them natural and elegant. Also, shells are made into many kinds of artifacts, such as drinking set, ornaments, decoration, necklace and brooch, which are as fine as jade
Natural Crystal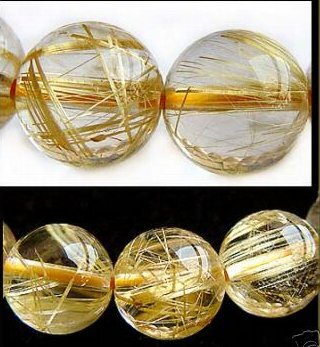 Of best quality and pure. Once used to make crystal coffin for Chairman Mao. With the most advanced processing equipment, natural crystal is made into various types of necklaces, bracelets brooches and earrings, which are most favored at home and abroad.
Haikou Shops and Stores:
One of the biggest enjoyment for tourists is to taste various kinds of fruits in Haikou. Bailonglan Wholesale Fruit Market is paradise of fruit hunters. Besides Haixiu Avenue is the first place to find Hainan festured produces. Dadongmen Market is a good choice to buy seafood.
Haixiu Avenue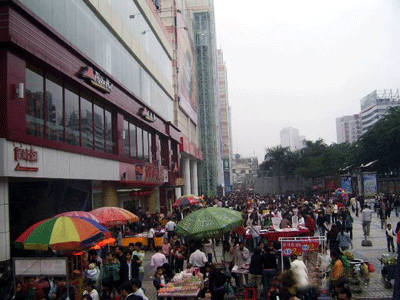 As the most busy business street, Haixiu Avenue is located in the area around the Haikou Hotel. It is a place that gathers a large number of souvenir shops selling Hainan local jewelries like southern pearls, crystals, hawksbills and so on. What's more, there are also many specialities stores selling local specialities like Xinglong coffee, pepper, coconut, horn carvings and coconut carvings. Therefore, you don't have to worry about having no souvenirs to take back home from Haikou, go shopping
Dadongmen (east Gate) Market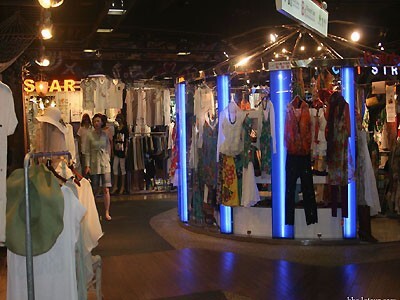 Dadongmen Market is located on the Boai Road in the ancient town area of Haikou City. It is a famous and most popular distributing center of seafood and dried food in Haikou. In the market, varieties of seafood, marine products, and fowls are on sale. Many citizens in Haikou do like to shop in that market and prices of the products are quite fair. Compared with the noisy and busy atmosphere of daytime, the Dadongmen Market at night is much more charming. You would surely have a deep impression
Bailongnan Wholesale Fruit Market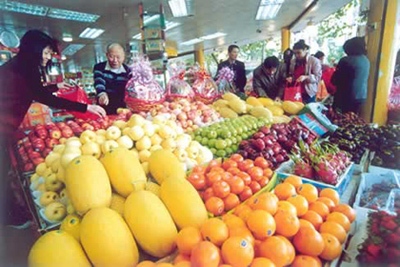 When you are in Haikou, don't forget to take a stroll around the Bailongnan Wholesale Fruit Market, from where you can buy all kinds of delicious local seasonal fruits like mango, pineapple, coconut, durian and star fruit, etc. If you are brave enough, you may as well have a taste of the king of tropical fruits-durian, the smell of which is quite special and stimulative. People who do not get used to the smell would possibly get sick of it. However, if you have a good try of it, you might really
You might also be interested in:
Top Things to Do in Haikou
Travel Confidently with Us

10,000 Satisfied Customers

50 Years in China Travel Industry

Quick Response within 24 hours

Secured Online Payment

Group Tours with Solo Adventure

No Hidden Fees and No Traps