Overview
The Hangzhou Hospital of Traditional Chinese Medicine is one of the first hospitals built upon the foundation of the People's Republic of China. The hospital dates back to May of 1952 and still stands today.
Located near the beautiful
West Lake
, it is no longer just a hospital but also a historical place that is worth visiting when you're in Hangzhou regardless of whether you are looking for treatment, training, knowledge, or just an educational tour.
As a treatment center, the Hospital is a Class 3 Grade A TCM hospital. It is considered as a model TCM hospital in China. It also plays a key role in expanding the influence of traditional Chinese medicine all over the world and is thus highly reputed in the TCM industry.
The Hospital is so prominent that it has become more than just a treatment and rehabilitation center, but also a popular tourist attraction. So far, it has attracted more than 10,000 visitors from abroad.
Things to do
The Hangzhou Hospital of Traditional Chinese Medicine, as implied by its name, continues to practice traditional medicine. Thus, it is the prime destination for those who are interested in seeking this form of treatment. The hospital currently has over 30 well-known TCM experts who are highly reputed the world over.
However, as part of its development, the hospital also combines traditional techniques with more modern techniques. These techniques are used in providing medical treatment, rehabilitation, and health care for patients. Currently, over 1.2 million people go there for consultations, while more than 20,000 patients are discharged from the hospital. If anyone wants to receive the highest standard of traditional medicine treatment, then the Hangzhou Hospital of Traditional Chinese Medicine is the top spot to visit.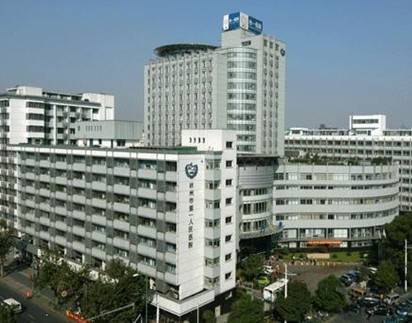 Aside from its treatment centers, the hospital also has a scientific research arm and an educational arm. Aside from treating patients, the hospital also runs TCM courses for students from abroad. Over the past 10 years, the Hangzhou Hospital of Traditional Chinese Medicine has attracted over 1,000 students from overseas; these students take up clinical studies in various departments, which include acupuncture, massage, traditional Chinese internal medicine, traditional Chinese gynaecology, dermatology, traumatology, and paediatrics. The classes are provided by 200 professors and associate professors, and the students can learn while enjoying access to world-class facilities whose total worth add up to 200 million yuan.
The hospital has also established key research centers that aim to push Chinese medical technology forward. These research centers also attract a lot of academic professionals and medical professionals who are interested in working or collaborating with the hospital's top medical research experts.
Although it is not a traditional tourist destination, the Hangzhou Hospital of Traditional Chinese Medicine attracts many people who also want to check out the highly advanced treatment center and its high-class facilities. Those who visit are also attracted by the prospect of seeing traditional Chinese medicine in practice in a modern setting. Thus, it is also worth a visit, especially if you are also interested in
traditional Chinese medicine
.
As the center of traditional Chinese medicine in the region, the Hangzhou Hospital is always included in China medical tours. Many aspiring medical students are encouraged to visit the hospital to learn more about TCM.
Solo Adventure Tips:
Location:

No. 453 Tiyuchang Road, Hangzhou, China (At the junction of West Huancheng Road)
How to Get There?

Take buses no. 1, 9, 10, 11, or 26 to get to the Hangzhou Hospital of Traditional Chinese Medicine.
Ticket Price:

Opening Hours:

The Hangzhou Hospital of Traditional Chinese Medicine is open 24 hours a day.
More Tips:

For medical appointments: 0571-85827511
For emergencies: 0571-85827502
Information accuracy:
We try to make the information on China Travel accurate when we write/edit it. If you find any outdated information, please inform us.