Harbin Local Products:
Black Currant Wine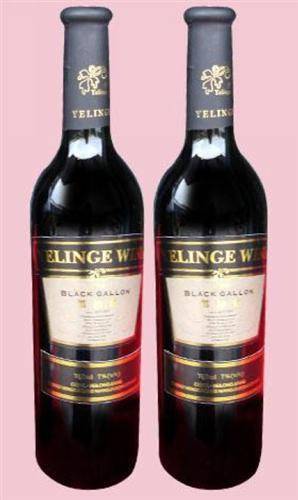 The Black Currant is commonly called the Black Bean Fruit by local people. It was a wild plant originally, but it was planted artificially later. Using the Black Currant to make wine is the traditional product of the Harbin Qiulin Company. It has a history of nearly one hundred years. Every mid-September, the Black Currant is ripe. Every full seed is enclosed in a juicy, mildly acidic pulp. It's the best time to make it into wine. Dozens of years ago, the Qiulin Company ran a gardening plant
Russian Nested Doll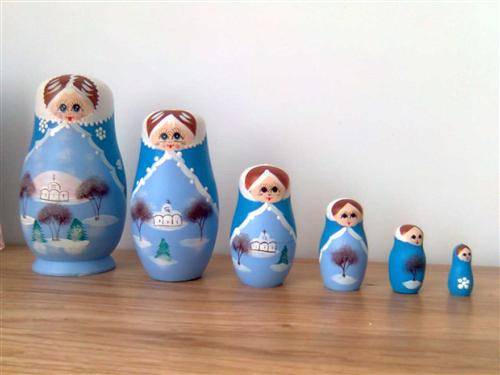 It's a toy, which is made up of several lovely dolls. The small one is placed in the large one. The smaller one is placed in the small one. One doll is stored inside another until there is no room to hold any other doll. Every doll is painted with various pictures, such as, man who is hunting on the horse, woman wearing fine clothes, children who are playing.
Candy Stuffed With Wine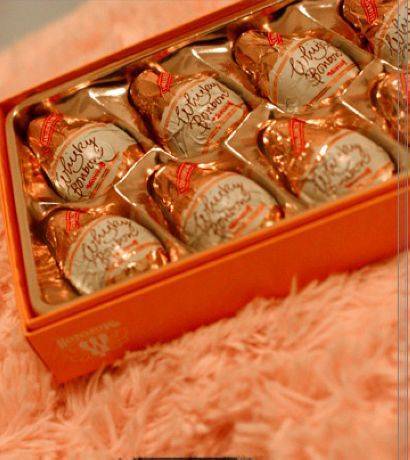 The Candy Stuffed with Wine is a traditional Russian-style candy. It has a long history. At the beginning of the 20th century, it was introduced into Harbin. The Candy Stuffed with Wine made by the Candy Factory of the Qiulin Company is recognized to be the best.
Harbin Red Sausage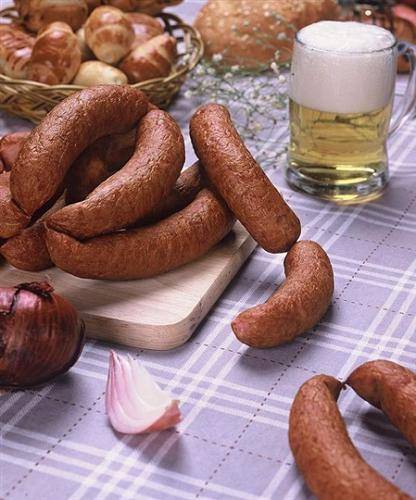 Harbin Red sausage was originally called Russia and Lithuania Sausage. It has a history of nearly one hundred years since it has been introduced into Harbin. Because the surface of the sausage is purplish red, it's called Red Sausage by locals.
Sugar Candy Hulu
It's a main local product in Harbin. Red haws are pierced together on a stick, with melted sugar candy on the surface. Its fragrant, sweet and tasty. Looked in the distance, it looks like a bunch of red agates.
Lie Ba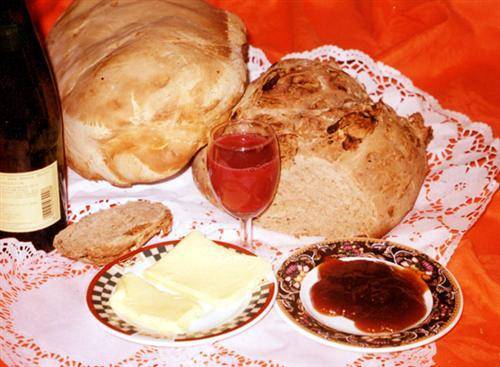 Lie Ba is a kind of typical large Russian bread. It's nearly larger than the pot using for steaming food. Only Harbin has traditional cooks and facilities of making pastry in China, These cooks can roast the real Russian bread. Therefore, Lie Ba is the local flavor food.
Harbin Shops and Stores:
There are many places to buy things in Harbin. The underground shopping streets of Jindi, Guomao City and Hongbo form an underground shopping world;
Underground Shopping Mall Of Golden Street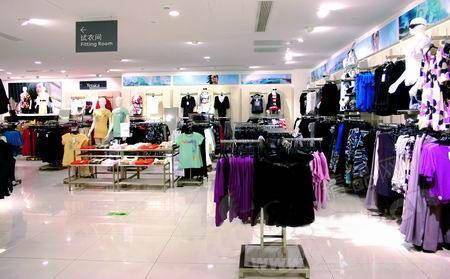 With fresh air and bright light, underground shopping mall of Golden Street lies under the Fendou Road of Nangang District in Harbin. It was a part of civil defenses originally during the war period. In 1988, it was reconstructed to be an underground shopping mall. Underground shopping mall of Golden Street is a comprehensive shopping mall with integration of different functions including shopping, touring and catering. Its total building area is about 15,000 square meters with two floors
Guogeli Dajie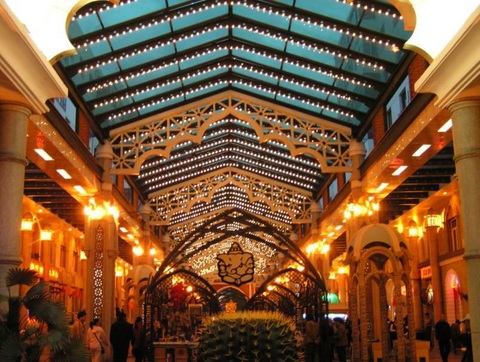 Guogeli Dajie was built in 1901 with a history of more than 100 years. It is located in the center of Nangang District. Started from south of Cheong Street and ended from north of Cayman Street, this street is 2642 meters long in total. Guogeli Dajie is the second biggest shopping district in Harbin's after Zhongyang Dajie (bigger in size). This area around is dotted with Russian buildings and huge shopping malls. It was original a non-government trading street for Russian goods, so Russian styles
Harbin No.1 Department Store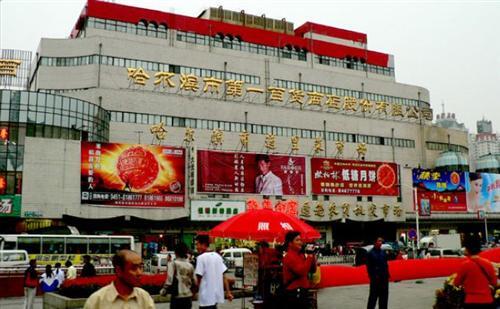 Harbin No.1 Department Store is conveniently situated in the most bustling part, and it occupies a business area of 33,000 square meters. There are 50,000 kinds of commodities ready for sale. Now, this modern and multifunctional department store is the largest and the best merchandising business in Heihongjiang province. The department store was built in unique architectural style, and it is large-scale and majestic. The advanced business equipment and facilities on each floor are arranged by using
Central Avenue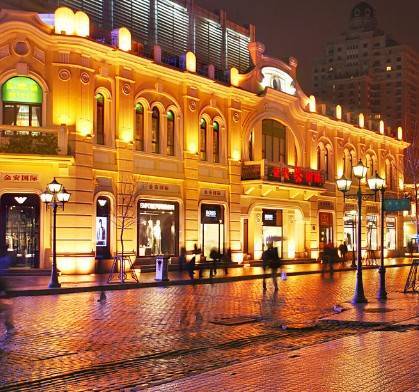 Harbin Central Avenue has been the largest and longest Pedestrian Street in Asia, dating back to the year 1898, and it is the most prosperous business street in Harbin at present. With the length of 1,450 meters and the width of 21.34 meters, the Central Avenue features European-style buildings, row upon row of boutique commercial buildings and relaxation area with rich multicolored decorations. In Northeast China, Harbin Central Avenue is as renowned as the Bund in Shanghai.
Zhongyi Department Store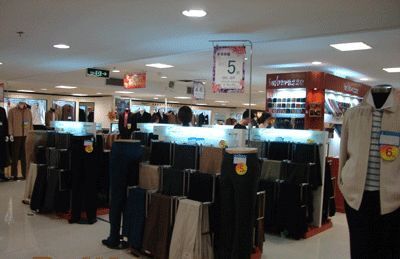 Zhongyi Department Store is adequate for most local people and visitors. Costume, adornments, fashion jewelers, cosmetics, perfumes, Korean stationery, and other merchandises are available in this four stored building and the most important thing is that the goods there are not expensive at all. If you want to buy some clothes, underground costume town will be your best choice. The first floor mainly sells all kinds of fabulous jewelers and silvery products. Besides, there is a Fendou Non-staple
You might also be interested in:
Recommended Tours:
Top Things to Do in Harbin
Travel Confidently with Us

10,000 Satisfied Customers

50 Years in China Travel Industry

Quick Response within 24 hours

Secured Online Payment

Group Tours with Solo Adventure

No Hidden Fees and No Traps