Heyuan Transport
Last updated by meimeili at 2015/11/9
Experience Heyuan wihtout worries. You can now choose which transport option is best for you.
By Plane
There's no airport in Heyuan right now, but that doesn't mean you're going to have a hard time getting in. Around it are several airports. One of the biggest is Guangzhou Baiyun International Airport. From there you can take a bus ride for about 27 minutes. The buses leave for every 30 minutes. Then arrive at the Guangzhou Railway Station. Take a ride toward Guangzhou East for around 10 minutes. From Guangzhou East, take another train toward Heyuan. Travel time is almost 3 hours while the train leaves every 4 hours.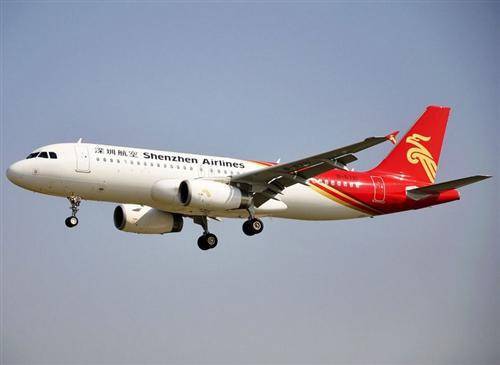 Shenzhen International Airport
You can also arrive from Shenzhen Airport. From Airport East, ride a train toward Shenzhen for at least an hour. Train leaves every 5 minutes. From Shenzhen, hop to a train that takes you to Heyuan. Travel time is shorter at around 2 hours and 24 minutes.

If you're coming from Macau International Airport, you can take line 36 bus for 9 minutes toward Avenue Sun Yat-Sen. Alight thre and transfer to another bus to bring you to Macau. From Macau, ride a Turbojet for an hour and arrive at East Tsim Tsa Tsui. Take a train for 48 minutes toward Shenzhen and then another train to Heyuan. The travel tiem is 2 hours and 23 minutes.

If you're coming from Hong Kong International Airport, you can take the Airport Express Train that takes you to Kowloon for only 24 minutes. Fare is fixed at 100HKD. Go to Austin Station, take a train Hung Hom for about 4 minutes, and from Hong Hum, proceed to Lo Wu via the East Rail. The ride from Hong Hum to Shenzhen is around 2 hours. When you reach Shenzhen, proceed to Heyuan via China Railways. Travel time is 2 hours.
By Railway
As mentioned awhile ago, you can reach Heyuan via train or railway. Aside from the Hong Hum-Shenzhen route, you can also take a train from Guangzhou toward Guangzhou East through the China Railways. The travelt time is short at 10 minutes, and a train leaves at every hour. From Guangzhou East, you can then take another train to Heyuan. A train leaves every 4 hours, while the ride is approximately 2.5 hours. If you're coming from Jiangmen, you can take a train ride from Xinhui to Heyuan for less than 8 hours.

Antoher train lines and schedules you can follow are these. From Guangzhou East, you can travel toward Shantou, which then passes Heyuan. The train departs at 9:22 a.m. and arrives at 11:55 a.m. Seats can cost CNY33 to CNY51. You can also take the Guangzhou East-Hankou line, which leaves at 11:22 a.m. and arrivest at 2:09 p.m.

You can also begin the trip from Longchuan to Beijing West, which then ends at Huizhou to Hung Hom. It passes the Jingjui Railway. There's also Heping to Heyuan.

If you want something more comfortable and luxurious, you can ride the coaches. There are many routes to choose from. For example, there's Heyuan to Shenzhen, which then departs at Heyuan Public Coach Station from 7:40 in the morning to 9:30 p.m. Other outbound destinations are to Guangzhou, Dongguan, Zhuhai, Foshan, and Bao'An.
Buses
Buses to Heyuan are also incredibly abundant, and they can be either a city bus or a long-distance bus. The long-distance buses are those from other cities such as Shenzhen. There are more than 3 bus stations where you can depart. One of these is Shenzhen Donghu, with the first bus leaving at 6:00 a.m. The travel duration is from 2 to 4 hours, with ticket prices between CNY50 and CNY 80. There are fewer buses from Shenzhen Yantian Bus Station. The first one leaves at 6:00 a.m. while the last one departs at 2:45 p.m. Ticket fares are from CNY60 to CNY100. The travel time is still 2 to 4 hours.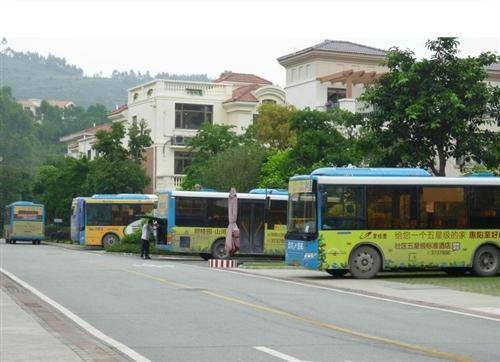 Take note, however, that bus trips are greatly influenced by the weather, so when there's heavy rain or snow, it may be difficult to find one. Moreover, you can also buy the tickets at the station, although you can go for something more convenient such as buying it from your hotel or travel agency. Some stations such as those of Shenzhen allow you to purchase tickets online at least a few days before your actual departure.

Around Heyuan are tour buses. These are the buses that pass through various tourist attractions.
Taxis
There are a lot of taxis in Heyuan, and many of them are already modern. They are equipped with GPS and communications tool so they can monitor traffic and coordinate with their customer desk. You can also call the latter if you want to be picked up by a taxi. Because Heyuan doesn't have a huge population as Guangzhou, it's more convenient to hail a taxicab.
Hired Car
Aside from taxis, you can also drive a rented car, which you can get from the airport or within Heyuan itself. The choices can be very varied, from premium to mini vans. This is ideal when you want to have more privacy or comfort or when you're traveling as a group.
Man-pulled Pedicab
This is basically a bicycle with attached seats with head covers to properly protect the travelers from rain or sunlight. It is very cheap and allows you to stroll around the city. Nevertheless, it is also very slow.
You might also be interested in:
Top Things to Do in Heyuan
Travel Confidently with Us

10,000 Satisfied Customers

50 Years in China Travel Industry

Quick Response within 24 hours

Secured Online Payment

Group Tours with Solo Adventure

No Hidden Fees and No Traps