Hezhou Luhua Hot Spring covers an area of 700 Mu. The discharge of the spring is large. The water temperature is 60℃. The spring water contains more than 38 minerals like zinc, manganese and iron, etc. these minerals are helpful in curing skin disease, rheumatism and arthritis. They can also boost blood circulation, improve health and moisten skin so as to maintain good looking. The spring lies in a crab grip shape valley. Trees are thick and lush any time of the year. Near it there is a greenish and limpid stream flow by, winding from east to west. All the way upstream, you can see majesty waterfalls like flying from the heaven. Streams of hot spring flow out from rock crevice on the mountain side. The hot gas rises like dancing smoke and fog, wreathing up into the sky of the valley. So charming and mysterious it is, as if you stepped onto a fairy land.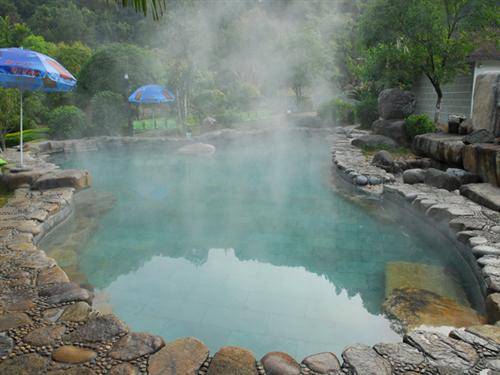 Hezhou Hot Spring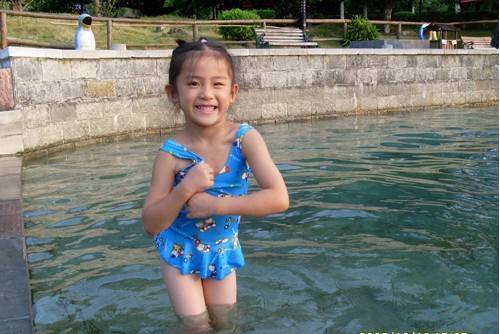 Solo Adventure Tips:
Location:

How to Get There?
It takes 30 minutes to take a taxi from Hezhou Bus Station there and costs 20 to 30 Yuan. At 9:00, 15:00 and 17:00 there are regular buses from the hot spring to downtown, charge 3 Yuan. If you miss the regular buses, do not panic. You can commission the ticket office to find you a taxi; it costs 35 Yuan back to downtown.
Ticket Price:

Opening Hours:

More Tips:
★ Tips: You can stay in hotel within the hot spring area. The standard room cost 168 Yuan a day in off-season. And you can bathe in hot spring for free twice a day. There are villas there too, charging the same price.
Information accuracy:
We try to make the information on China Travel accurate when we write/edit it. If you find any outdated information, please inform us.