Hong Kong Food
Last updated by samshen at 2016/10/27
Hong Kong, as the crossroads of eastern and western cultures, has developed a blend of eating habits incorporating Chinese, notably Cantonese, and western cuisines.
Hong Kong Featured Food:
Canton Food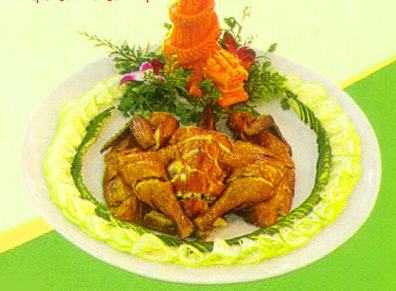 Canton food is regarded as a representative food for Hong Kong., because Canton people make up large proportion of the population in Hong Kong. Over 70 percent of the Chinese restaurants specialize in serving canton food. Hong Kong's canton food has formed style of its own based on applying cooking skills from all over the worlds.
Recommended dishes: Boiled prawns, beef with oyster sauce, barbecued meat combination, fried pork sparerib, bean sprouts with cow silk, fried rice noodle with sliced beef or pork, frog with spicy orange peel.
Recommended canton food restaurants:
Super Star Seafood Restaurant
Stone fish is well-known and ostrich and underback hot pot is also pretty delicious in the restaurant. What's more, there are fresh seafood and sharp fin at reasonable prices.
Address:83-97, Nathan Road; Telephone: (852) 23660878
Other Recommended Resta
Sichuan Food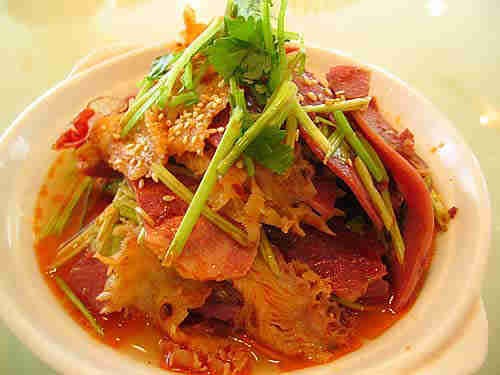 Sichuan cuisine boasts a variety of flavors and different methods of cooking. A sichuan dish can be hot, sweet,sour,salty, or tongue-numbing.
Recommended dishes: shredded pork with garlic sauce, salted chicken cubes with peanuts, fried salted pork, tofu in bean paste sauce, pig stomach hot pot, dry fried shredded beef, couple sliced lung, lamp shadow beef, noodles with a very spicy hot sauce, Lai boiled rice dumplings, long wonton soup.
| | | |
| --- | --- | --- |
| Name | Address | Telephone |
| Fook Moon Lau Restaurant | No.25 on Canton Road, Tsim Sha Tsul | 29563812 |
| Gam Chun Lau ( | 4, Observatory Road | 23675629 |
Chiu Chow Food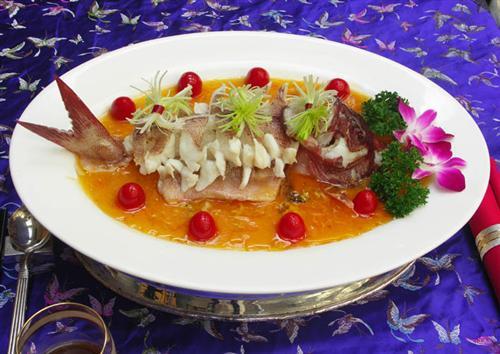 Chiu Chow food which originated in the costal areas of eastern Guangdong is a branch of Canton food. Similar to Canton food, the main raw materials of Chiu Chow food are sea products and in cooking skills, very little amount of cooking oil and mild spices are used so that the natural flavor of the food is preserved.
But it differs from Canton food in that it has a variety of seasonnings and every dish is served with a catchup, a blending of many commonly-used souces. The most popular souce is the aromatic sate sauce which consists of peanut sauce, sesame sauce and shrimp sauce.
It's customary to serve Chaozhou Food with Kungfu tea prior to or after the meal. It is a kind of strong Wulong tea, regular drinking of which is belived effecient in increasing appetite,aiding digestion, good to health.
Recommended dishes: Chiu Chow cold crab, Chiu Chow cold platter, famous stove live fish, spiced duck, chicken in shape of megranate and peony.
Recommended restaurants
Western Food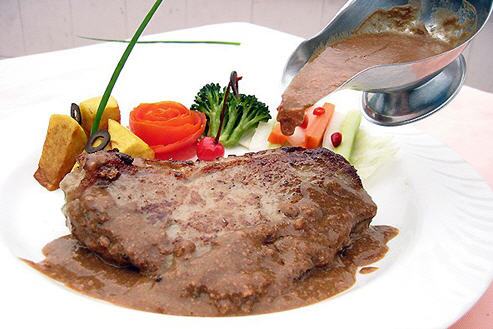 As an international metropolis, Hong Kong has a prominant number of foreign residents, so western food restaurant has a long history in Hong Kong. Many hotels have high-ranking kitchens and foreign cooks to serve authentic western food. The typical ones are French food, Italian food, Swiss food, British food, Spanish food and American food. And among them, French food is well-known for delicate material, strong taste and fresh content, British food for salty sweetness, fresh and light flavor, Spanish food for seafood and garlic favor, while Italian food for noodles and strong flavor.
Recommended Restaurants:
1.French food restaurants
2.Italian Food Restaurants
3.Spanish food restaurant
4.Mexican food restaurant
Zona Rosa: As a restaurant serving Mexican food, all dishes are made of herbs like cactus and salad.
Address:2/F, 1 Lan Kwai Fong, Central
Telephone: (852)28015885
5. American Food Restaurant
Address:9B Wo On
Local Desserts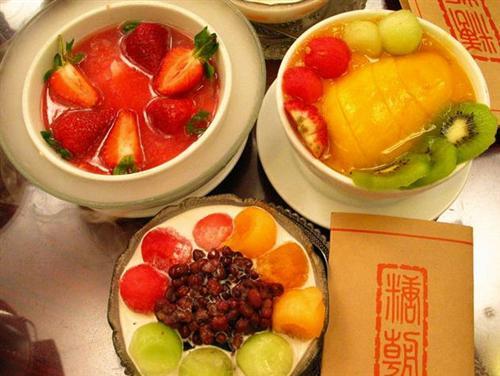 Hong Kong has a variety of dessert, the semi-fluid ones including Sesame Paste, Sago Paste and Walnut Paste, the pastries including Harsmar Cake, Egg Tart, Fried Milk Yellow Package, Deep-fried Pastries, Layer Cake, Malaysian Steamed Cake and various Hong Kong steamed bread with scallion, and others like Mango Pudding, Milk Custard, Bean curd Jelly, Fresh Seasonal Fruit Platter and Sago Ice.
Recommended dessert shops:
1. Yuen Kee Dessert Cafe
Address:No.32, Sai Yin Pan, Central Street
Telephone: (852)25488687

2. The Sweet Dynasty Dessert Store
Address:No.88 on Canton Road, Tsim Sha Tsul
Telephone: (852)23759119

3. Tai Liang Ba Kee Dessert Store
Address:No.492 on Shanghai Street
Telephone: (852)23840618

4. Hui Lau Shan Dessert Store

5. Paul Lafayet (French patisserie) - www.paullafayet.com
Food type:Paul Lafayet brings the most authentic taste of French pastry to Asia. Its artisan cakes and pastry are freshly made everyday, preservative-free. Sign
Recommended Tours:
Top Things to Do in Hong Kong
Hong Kong Travel Services
Travel Confidently with Us

10,000 Satisfied Customers

50 Years in China Travel Industry

Quick Response within 24 hours

Secured Online Payment

Group Tours with Solo Adventure

No Hidden Fees and No Traps