Hong Kong Local Products:
Hong Kong is perhaps the best shopping place in the world with reasonable prices, various types and best service. In Hong Kong, Shopping is not only the act of buying staff but a form of recreation, a way of life. Visitors can contently enjoy the shopping environment and experience the fashion tide. In fact, shopping in Hong Kong is regarded as one of Top 10 Things to Do in China for tourists. Generally speaking, the first three buys are clothes, cosmetics and electrical appliances.
Hong Kong Shops and Stores:
Tung Choi Street(ladies Street)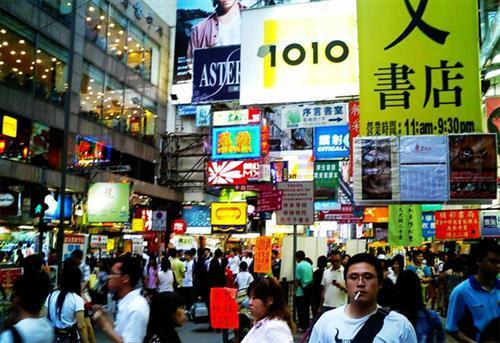 Causeway Bay
As a paradise of the latest fashion in Hong Kong, Causeway Bay in Hong Kong(香港铜锣湾) is the worlds third expensive section, second only to the Fifth Avenue of America and Champs Elysees of Paris. Causeway Bay integrates the luxury of Paris, the elegance of Milan, the classics of London and the minimalist style of New York. Causeway Bay, used to be Times Square of Tram Depel, has become one of top 10 scenic spots in Hong Kong. Its full of beautiful things in eyes, showing the enchantment of metropolis.
Temple Street Market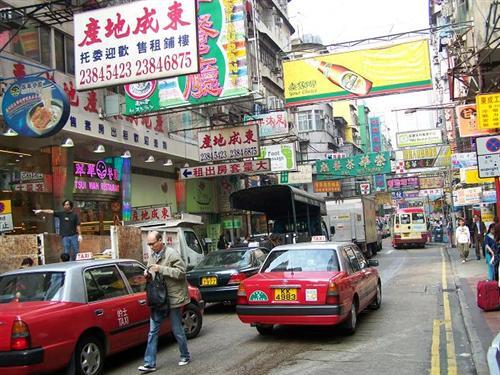 Under the pale luminosity of thousand of lights, locals and tourists form a dense crowd among the stalls along the narrow alleyways of Temple Street located in the areas of Jordan and Yau Ma Tei in Kowloon, Hong Kong. The Temple Street Night Market is sometimes named Mens Street in distinction with the Ladies Market in Tung Choi Street, Mong Kok since it is very popular for mens fashion. You can find everything there: clothes, shoes, accessories, lighters, mobile phones, luggage
Tsim Sha Tsui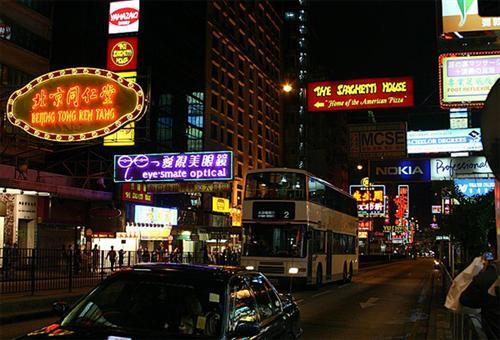 Tsim Sha Tsui is a prosperous high-ranking shopping and recreational area. The famous Harbor City is the biggest mall in Hong Kong; the Toys Я Us has a branch in the region; the Park Lane Shopper's Boulevard of 200 meters is the favorite shopping place for women where you are able to buy the fashion clothes at medium price; the modern Ming Chueng Shops is on the basement and it contains not only clothes at medium price like G2000、U2、Color 18、Esprit but also elegant brands like Episode、Jessica、Crocodile;
Central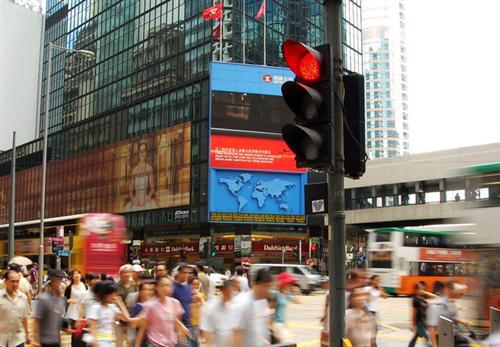 Situated on Hong Kong Island, Central is the business and economic center of Hong Kong. Obviously, Shanghai and Hong Kong Bank Building and Bank of China Buliding are the two most outstanding landmarks. Top boutiques and large shopping malls are elegant and luxury in this district. The Landmark Square has three floors and sells the elegant top brands like Gucci, Versace and LV, and youth brands like Versus、O.Z.O.C、DG as well as popular brands like Esprit、U2; The Pacific Place mainly sells leather
Mong Kok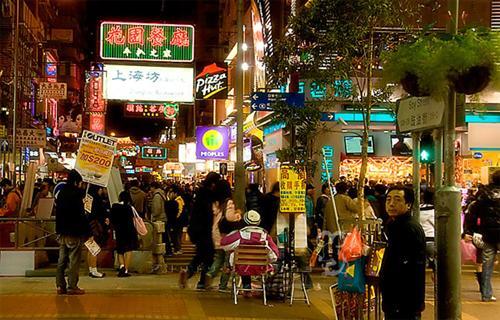 At present, Hong Kong's another crowded area is Mong Kok which is always busy and energetic because most small malls and streets intended for the young generation. In the area, electrical appliances are sold on Sai Yeung Choi Street South and golden ornaments on Nathan Road.What's more, Mong Kok has many featured streets like Sport Shoes Street (Garden Street), Women's Street (Tung Choi Street), Golden Fish Street (Tung Choi Street), Flower's Fair and Bird's Garden.
Stanley Market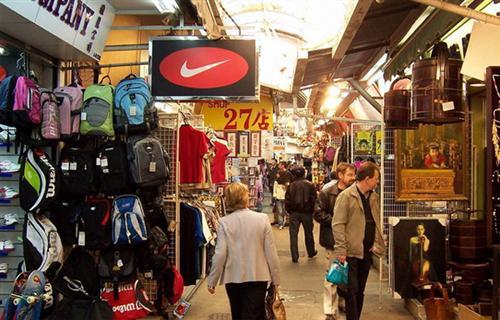 Stanley Market is a famous shopping place in Stanley. Though it is only a small lane on Stanley Avenue, there are more than a hundred shops selling a great variety of goods including those you see in Mong Kok and souvenirs such as oil paintings silk products, Chinese calligraphy. Opening time: From 09:00 to 18:00
Admiralty
This is a small business and shopping area between Central and Wan Chai. The district sells adult clothing including some big brands. In the same area, there are malls like Admiralty Corridor and Pacific Place caterring to middle and upper class shoppers. Admiralty Corridor Admiralty Corridor is a smaller mall built in the shape of a corridor above Admiralty Subway Station, which mainly sells mid and high-quality goods. Address: No.93 on Admiralty Road, Admiralty District  Opening time: From
Tung Choi Street(golden Fish Street)
Golden Fish Street is the northern section of the well-known Tung Choi Street. Besides golden fishes, there are other tropical fishes as well as acquatic equipment and special marine organisms like mastfed shrimp, crab, and whelk and so on.
Apliu Street
Apliu Street is a famous electronic street in Hong Kong, which sells all kinds of electronically products, ranging from battery, wireless apparatus, wireless phone, radio, electronic watch, sound system, and even old VINYL RECORD LP. How to get there: Exit D2 of Sham Shui Po Underground Station 
Sports Shoes Street(fa Yuen Street)
Shops selling sports shoes and sports accessories can be seen everywhere. And all the sports shoes here are of the latest styles. Many shoes of rare and special edition from different places are available.
Bird Street(yuen Po Street Bird Garden)
Bird' Street is a gathering place for shops selling birds. The Chinese garden design attracts numerous bird lovers and there are above 70 shops providing various birds, birdcages and bird's feed.
Flower Market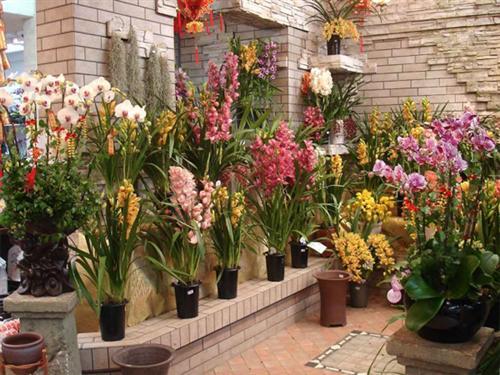 THis market is a great place for flower lovers. There are many flower shops and gardening shops selling flowers and potted plants imported from different countries.
Hollywood Road
Hollywood Road is a famous antique street in Hong Kong. On the road stand many antique shops of all sorts. Items on sale including old books and magazines, Chinese propaganda posters, badges from the Cultural Revolution. Walk along the road to the west, visitors can arrive at Man Mo Temple in Shueng Huan and antique market on Moluo Street.
You might also be interested in:
Recommended Tours:
Top Things to Do in Hong Kong
Hong Kong Travel Services
Travel Confidently with Us

10,000 Satisfied Customers

50 Years in China Travel Industry

Quick Response within 24 hours

Secured Online Payment

Group Tours with Solo Adventure

No Hidden Fees and No Traps