Jiangmen Transport
Last updated by meimeili at 2016/4/29
Jiangmen is one of the popular cities in Guangdong. It has a combination of natural sceneries such as parks and Aofong Hill, as well as historical sites like Mei Courtyard. Getting into Jiangmen is very easy even with the lack of airport. It has an excellent bus networks and now has one of the biggest ports. It is also now part of the mass rapid transit train system, which reduces the travel time to several minutes.
By Air
Currently there's no airport in Jiangmen, but it's near some of the biggest cities in the area such as Guangzhou. Thus, one of the best and fastest ways to arrive in Jiangmen is through the Guangzhou Baiyun Airport, which is around 2 to 3 hours away from the former. After arriving, visitors can proceed to Hall No. 7 and then take a shuttle bus from Airport Express.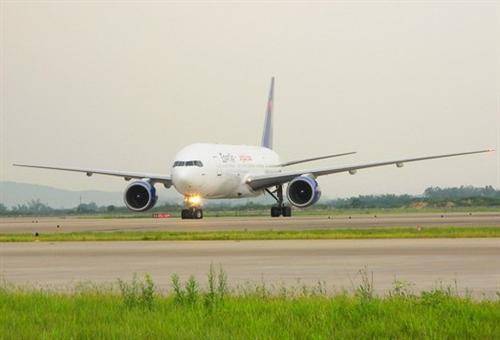 Guangzhou Baiyun International Airport
These buses are available on a daily basis, and the fare is around CNY73. The bus ride may take around 27 minutes (while the buses leave every 30 minutes), thereby shortening the travel time drastically. Moreover, you can already check in ahead. Then you can transfer to the Guangzhou train and travel for 23 minutes. As soon as you arrive at Guangzhou North, you need to move to South riding another train for around 16 minutes. The last line transfer is for Guangzhou South to Xinhui for 51 minutes. From Xinhui, you can ride a taxi to close to an hour toward Jiangmen.

If you're coming from Shenzhen, you can ride a train from Airport East toward Shenzhen Station for around an hour and 8 minutes. It leaves every 5 minutes. From Shenzhen, you should move to another train bound for Xinhui. The travel time is more than 3 hours, and you have to make at least 3 changes. From Xinhui, ride a taxi for a little more than 50 minutes.
By Sea
The port in Jiangmen is one of the biggest in the province, and the government is bent on further developing it, making it an industrial zone for heavy industries such as petrochemicals. Right now, however, it serves as the dock for ferries that are coming from various points, usually within mainland China and its territories.

One of your first options is through Chu Kong Passenger Transport Company Limited, which has regular schedules from Hong Kong. You can begin your trip from Hong Kong Island through the China Ferry Terminal toward Jiangmen. It normally leaves at 8:30 a.m. Guests can pick VIP, First Class, and Economy tickets with prices beginning at HKD270. The entire travel time is around 2.5 hours.
Another choice is to travel from Hong Kong International Airport to Macau. You can then take a fast ferry toward the latter, and the travel time takes less than 2 hours. From the Macau Taipa Ferry Terminal, you can cross the border and ride a taxi to Jiangmen for at least two hours. Make sure you can already prepare your visa to spend less time in the immigration counter.
By Buses
The bus network of Jiangmen is wide and extensive. Often, it's also the most appropriate choice to get into and out of the city. For instance, if you're coming from Shenzhen, the bus is the ideal method since there's no train that takes you directly there. The departure station is Shenzhen Futian. The trip starts at 7:00 a.m. while the last is 9:10 p.m. The travel time takes around 2 to 3 hours, while the fare is between CNY85 and CNY95.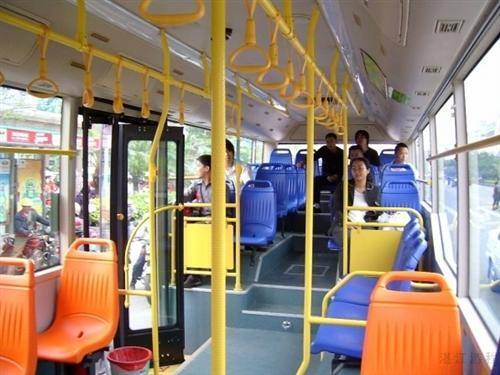 You can also begin at Shenzhen Huanggang, with the first bus departing at 7:45 a.m. The last bus leaves early at 4:45 p.m. The fare is also more expensive at CNY90 to CNY100. There's also Shenzhen Luohu, which leaves at 7:10 a.m. Ticket price is fixed at CNY100. Other stations are Nanshan Bus Station and Yantian Bus Station. If you're carrying large luggage, make sure that you can place it in the bus's trunk so there can still be plenty of space for other passengers. Overall, there are over 35 bus stations for long-distance travel from Shenzhen to Jiangmen.
By Train
Since 2011 Jiangmen can already be reached through a train. This is because it is already part of the Intercity Mass Rapid Transit that connects Guangzhou and Zhuhai. So far, there are already 4 stations, two of which are currently being used. These are Xinhui and Jiangmen.
As mentioned above, if you want to tour Xinhui first, you can alight here and simply take a taxi to Jiangmen for about an hour. There are more than 15 bullet trains that leave Guangzhou South Railway Staiton toward Jiangmen. The travel time is less than an hour, and the fare is less than CNY60 for first class and only CNY40 for the second class. The interval between trains is around 15 minutes especially during peak hours.
You might also be interested in:
Top Things to Do in Jiangmen
Travel Confidently with Us

10,000 Satisfied Customers

50 Years in China Travel Industry

Quick Response within 24 hours

Secured Online Payment

Group Tours with Solo Adventure

No Hidden Fees and No Traps