Jiayuguan Featured Food:
Shaokezi (a Roasted Cake)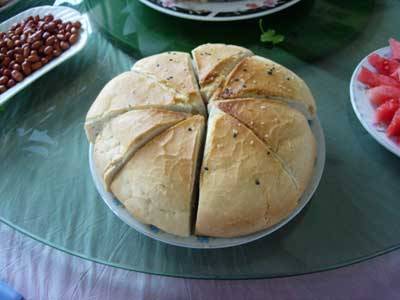 Shaokezi is a featured traditional food of the Yugu people (Yugu is an ethnic group in this region). It tastes crisp and delicious. The way of making it is as follows: first make dough from flour, press it into a thin and round piece, and then bury it in the hot ashes produced out of the burning dried sheep waste in the stove; when the color changes to yellow, the cake is done. This kind of roasted cake is served in special occasions, such as marriage and some other celebrations. The skillful cooks can make Shaokezi of different shapes, like a flower, a peach, an apple and etc.
Camel Hoof Soup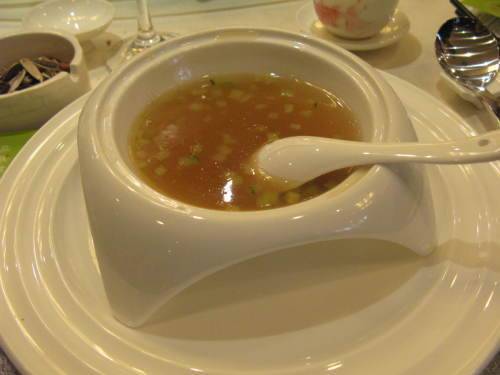 According to the ancient book Yiwuhuiyuan (A Collections of Strange Things), camel hoof soup was created by the King Chensi in Jin Dynasty, the recipe of which passed down to the period of Sui and Tang Dynasty. The soup was made only for the noble people. Dufu, the famous poet in Tang Dynasty, tells a story about camel hoof soup in his poem titled "On the Trip from the Capital to Fengxian County". The poem tells us: when Emperor Xuanzong was having dinner with the Queen Yangguifei, camel hoop soup was one of the delicacies they enjoyed. Now ordinary people can take the tasty camel hoof soup.
Camel Foot Sole Dish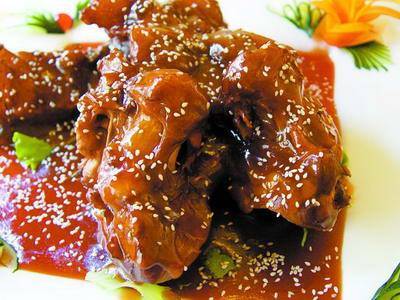 Camel foot sole dish is a delicacy created by the cook in Jiuquan Hotel. Camel foot sole is very nutritious. The other ingredients of the dish include chicken, beans, ham and egg. This dish is prepared in a very complicated way. The dish looks great and it resembles the splendid views of the snow Qilian Mountain, the vast Gobi desert and the camel groups walking in the desert. It is more than a dish; it is rather a symbol of the local culture.
Page 1 of 1 First Previous 1 Next Last
You might also be interested in:
Recommended Tours:
Top Things to Do in Jiayuguan
Jiayuguan Travel Services
Travel Confidently with Us

10,000 Satisfied Customers

50 Years in China Travel Industry

Quick Response within 24 hours

Secured Online Payment

Group Tours with Solo Adventure

No Hidden Fees and No Traps