Karamayi Local Products:
There are abundant of specialties in Karamayi. Karamayi carpets enjoy a great reputation in home and aboard. They show distinctive ethnic characteristics and strong local styles. The patterns of these carpets are unique at the international market. Karamayi jade products like jade flower vases, birds, beasts, flowers, figures, imitations of ancient vessels, jewelry and ornaments are as famous as the world-renowned Hetian white jade, Manasi green stones and Hami yellow jade materials. Hami melons are sweet, tasty and full of nutrition. Watermelons are large and sweet. Fragrant pears with thin skin are tasty, refreshing and sweet also. Apricots are tasty and juicy. Walnuts are large in size, with a thin shell and much nutrition. Figs are not subject to diseases and insect pests, so that no pesticides are needed. Karamayi looks like a endless deposit lying in the northwest of China.
Aidelai Silk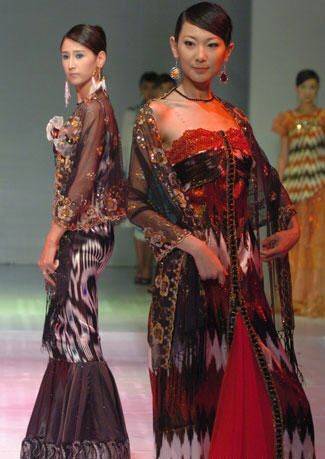 Aidelai silk is a kind of local product which is full of unique national feature. It's the material which the women of the Uigur nationality use to make clothes. There are two major producing regions. One is the silk produced in Kashen and Shache. It's famous for its bright and florid color. Its pattern is exquisite, smooth and well – knit. It often applies some colors, such as, emerald green, sapphire blue, yellow, purple, pink, etc.. The other is the silk produced in Hetian and Luopu. This
Karamayi Fruit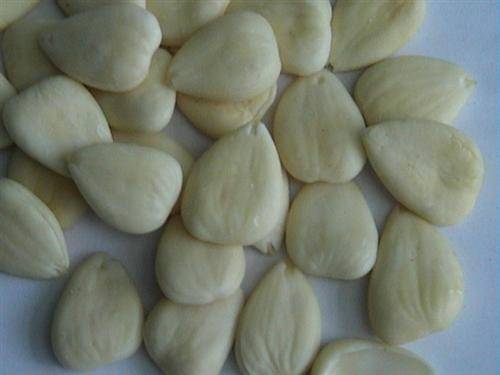 Xinjiang is renowned for Land of Fruits and Melons. Being a part Xinjiang, so is Karamayi. And it is said that all the fruits which are produced in Xinjiang could be found in Karamayi like grape, mulberry, apricot kernel and so on. Grape: when talking about Xinjiang, people will think of grapes first because that Xinjiang is called as the Land of World grapes. And if you come to Karamayi in golden autumn, you will see grapes in almost every house. Under the long grape-vines, there are clusters
Karamayi Shops and Stores:
Shopping places in Karamay can be divided in three categories: shops along the busy streets in the downtown area, bazaars and night markets. The busiest street in Karamay is Friendship Road and zhungeer Road. Shopping malls in these two streets are large and have various high-quality goods from local place and other place all over the country. In the bazaar, you will find everything you want like daily use articles, fruits and vegetables, live stocks, handicrafts and various special local products. When you do shopping in the bazaar, you could bargain over the prices at your will for what you want with the sellers. Night market is opened for people to do clothing hawking, goods consumption and eat snacks or fast food. The goods in Night market are often very cheap and it is enjoyable to bargain with the sellers there.
Zhunger Street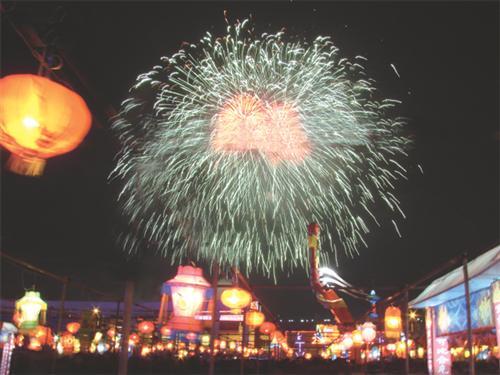 Zhunger Street, which is located near the People Square of Karamayi, is the most prosperous section of this city. There you could see all kind of goods with a wide range of qualities and price levels. You can find the fashion goods coming from interior and coastal areas of our country as well as the goods with strong local ethnic characteristics like Aidelai silk, traditional Xinjiang's ornamental hats and so on. Near the Zhunger Street, there are plenty of entertainment places, restaurants and
You might also be interested in:
Top Things to Do in Karamayi
Travel Confidently with Us

10,000 Satisfied Customers

50 Years in China Travel Industry

Quick Response within 24 hours

Secured Online Payment

Group Tours with Solo Adventure

No Hidden Fees and No Traps