Qiuci Kingdom is one of the ancient kingdoms in western regions of ancient China. Residents in the area were good at music, and Qiuci music dancing was originated there. It was an important town on the ancient Silk Road, and the connection point of western culture and Chinese culture. The original site for Qiuci Ancient Town is located at Pilang Village, about two kilometers west of Kuqa County. The ancient town has an area in an irregular square shape with a perimeter of near 8,000 meters. The city walls at the east, north and south are still able to be recognized now, but the west wall has already disappeared.
Aksu Prefecture in Xinjiang is now the concentrated place for ruins of Buddhist grottoes of ancient Qiuci Kingdom. Qiuci Grotto is one of the most important cultural relics in the world, and it not only keeps a clear skeleton of the development of ancient Buddhist art, but also keeps a special value at the historical study area of China Buddhism, fine art, aesthetic theory and the society, history, economy of ancient Qiuci Kingdom.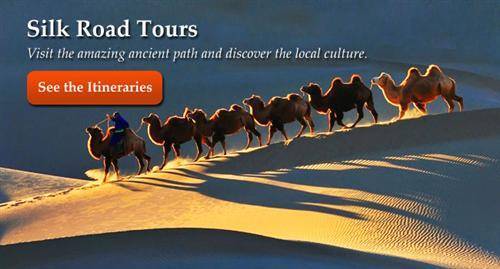 Solo Adventure Tips:
Location:

How to Get There?

Take bus No.705 from the Coach station. Kuqa Park is located just at the opposite side of the ancient town ruin. It is located near the Qiuci Hotel.
Ticket Price:

Opening Hours:

More Tips:

Information accuracy:
We try to make the information on China Travel accurate when we write/edit it. If you find any outdated information, please inform us.