Xiangzhou Hot Spring was called Pushui Famous Spring long time before. But the local people would like to call it Reshui (hot water) to follow the tradition. The hot spring is surrounded by low mountains. Around the spring, there are lots of ancient villages of primitive simplicity. The buildings with different height get together and form a special village view of Zhuang Nationality. There is tens of hot springs distributed in the field. One of the hot springs connects with a river running from south to north. The river surface is hot and steaming, while at the bottom of the river there are some fish swimming freely. If you mix the up layer water and the down layer water together, the mixture water is very comfortable for bath. If you put the water into hot water just running from the spring, the egg would be boiled after 20 minutes to 30 minutes. The spring-boiled-egg tastes fresh and delicious. Featuring the special charm, the hot spring has been attracting thousands of tourists come and visit. The spring water is clear, no special smell and pollution, which contains more than twenty kinds of microelements such as partial silicic acid, Sr, Cu, Zn, Mg, Ca, Na, I, F and Ba, which are good to human health. The water is qualified according to the National Criteria for Drinking Mineral Water. What's more, the water also carries a special curative effect on diseases of surgery, gynecology, dermatological and cold. Taking bath in different temperature water could offer health care for different inner system. For example, mild water is good for cardiovascular system, steady hot water is good for nerve system and high temperature hot water is good secretion system.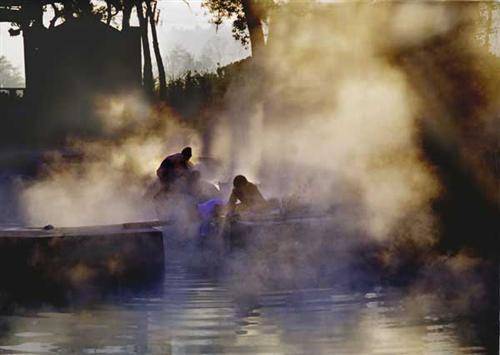 Xiangzhou Hot Spring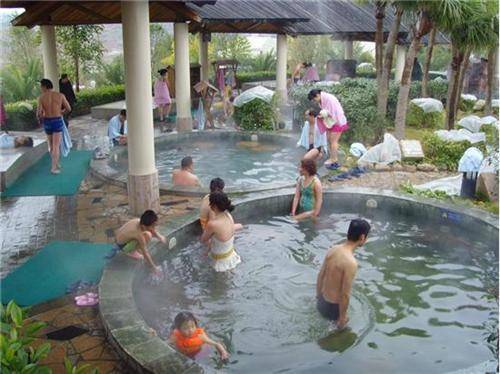 The Pool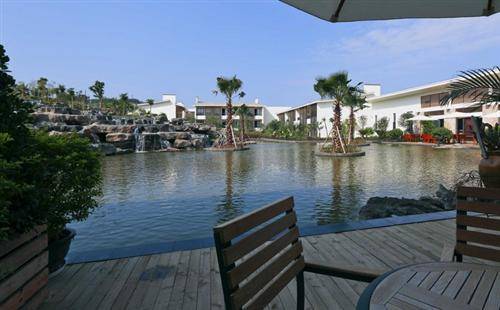 Inside the scenery area there are hot spring hotels, swimming pool, restaurant, bath room operated by the Travel Agency of Xiangzhou County; Yuantou Hotel (Hot Spring Headstream Hotel) and various holiday villages invested by business man; and a mineral water factory invested by Taiwan business man. So Xiangzhou Hot Spring Resort is a resort combined food, accommodation, traffic, travel, shopping, entertainment and cure.
Solo Adventure Tips:
Location:

How to Get There?
There are regular buses from Naning and Liuzhou to Xiangzhou. You can also start from Xuxuan County, which is closer to the destination.
Ticket Price:

Opening Hours:

More Tips:
1. Best time to go: Winter and spring. In the mornings of the winter and spring, the steaming of the stream mix with the pride of the morning and the smoke from kitchen chimneys, while the village, field and stream are all covered inside, partly hidden and partly visible, imaginary and illusory. What changeful and colorful rural scenery! 2. The tourists could choose the hotels and take hot spring bath inside the hotel.
Information accuracy:
We try to make the information on China Travel accurate when we write/edit it. If you find any outdated information, please inform us.