Lincang Transport
Last updated by meimeili at 2015/11/4
One of the common reasons why Lincang is not as frequently visited as the other cities in the Yunnan Province is the lack of proper transport. That's the situation many years ago. Today its road network is excellently developed and you can choose between buses and airplanes to get there.
Airport
Lincang has its own airport, though it caters to only one airline, which is China Eastern Airlines. Nevertheless, there are still plenty of ways on how to get in via air. For example, if you're coming from Hong Kong, you can fly toward Shenzhen Airport, which may take about 5 to 6 hours. From Shenzhen, you can then take another flight to Lincang.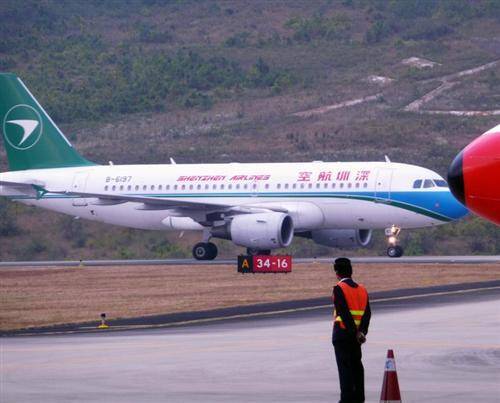 Once you get to the airport, you can then ride a taxi, which may take around 30 minutes, to get to the city center. You can also take a flight toward Kunming. If you're from Lijiang, you can follow the Kunming route. The latter is around 6 hours away from Kunming. Dali, which sits close to Lincang, also has its own airport. You can just ride a taxi for at least 5 hours to get to Lincang.
Buses
There are a number of buses that pass through Lincang, so transportation through this public transport method should not be a huge problem. Nevertheless, take note that the entire travel time can get pretty long. For example, if you're from Jinghong and you wish to visit Lincang, it may take around 4 to 5 hours. The good thing is the road conditions are a lot better than they were a couple of years ago. You can also ride a bus from Dali, which is around 7 hours away. There are only few bus schedules available, though, and the ticket price is around CNY80.
If you're coming from Kunming, you have two general options for buses: luxury express and sleeper. The travel time can be more than 8 hours, so you need to choose properly. On the other hand, if you're coming from the airport, you can ride the shuttle bus, which is dependent on the arrival times of the plane.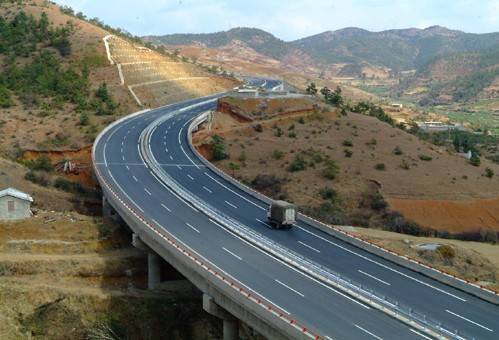 Linchang Highway
Taxis
If you're looking for comfort and convenience, or if you're in a hurry, you can just ride a taxi. Because of the distance, it's possible that the price is not only fixed but also very steep. This is a good time to properly negotiate with your driver for the overall costs. Like other China areas, as well, it's probable that the rates between night and day trips are different. Due to the good road network, now you can take a taxi from the nearby cities and counties toward Lincang, even if the travel hours can be more than 2 hours.
Ferries
Lincang has its own defined waterways, and the rivers that pass by the area pass through other Asian countries, as far as Thailand, Laos, and Vietnam. However, most of those that are allowed to use the channel are freight ships. In other words, vessels such as ferries carrying passengers are not yet allowed.
Trains
There's no developed railway system in Lincang, and it looks like it may take awhile before there is one. The consensus is that most passengers prefer to take either the plane or the long-distance bus to get into and out of the area. Nevertheless, if you want to take the train, you can start it from Dali and then move on to Kunming. The entire duration is roughly 7 hours.
You might also be interested in:
Top Things to Do in Lincang
Travel Confidently with Us

10,000 Satisfied Customers

50 Years in China Travel Industry

Quick Response within 24 hours

Secured Online Payment

Group Tours with Solo Adventure

No Hidden Fees and No Traps