Longyan Featured Food:
Instant Boiled Jiu Mentou (nine Pars Of The Body Of An Ox)
Instant boiled in wine refers to a processing technique — put meat or fish slices into the rice-wine mixed boiled water for a little while and then it would be ready for eat. The so-called Instantly Boiled Jiu Mentou means taking nine parts of the body of an ox— tongue, tripe, heart, the connection part between belly and intestine, ridge, heart blood tube, kidney, and stomach, into the boiled water with wine. The nine parts, which are called by Xinquan people the Jiu Mentou, signifies nine major characteristics in Han opera, such as the female character, the male character and the clown.
Hakka Beat Balls (meat Balls)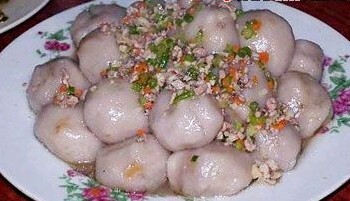 Beat Balls, also called Bo Balls, refer to meat balls in fact. Beat balls have many categories with new kinds coming to the market continuously. Mainly there are pork balls, beef balls, fish balls, shrimp balls and chicken balls. Their common character is that they taste pure as the original meat; they are tough and crispy, comfortable to chaw and left with no broken bits.
Xinquan Brook Fish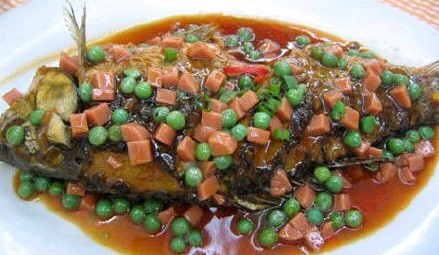 Firstly, cooking Xinquan brook fish requires appropriate control of the cooking duration and strength of fire. The best cooking duration is to reach the degree that the fish is saute, scalded, slightly steamed or stewed. Secondly, seasoning is also very strict and ginger or ginger juice is a must for flavoring. Thirdly, cooking technique is a very important factor. Take frying for example. The fried fish must keep intact with a faint scent; the cooked fish should seem white and taste delicate; the boiled soup should have a cream color and a cleanly taste.
Changting Dry Bean Curd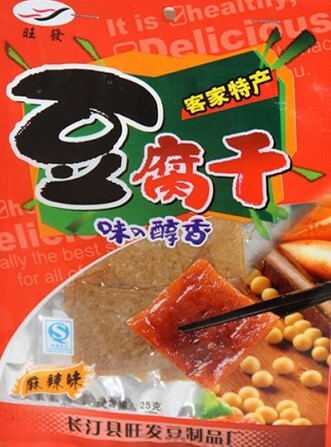 Changting Bean Curd tastes fresh and delicate. It is neither sour nor bitter and could be used to make various delicious food such as Dongpo bean curd, stewed bean curd, thin pancake, bean curd dumpling, quick-boiled bean curd ball, as well as Huizhou meat balls. They taste unique and never make you feel tired of them. The Changting dry bean curd, which tops all other seven kinds of dry food, is well-known at home and abroad for its delicate processing, special seasoning, unique flavor and fragrance.
Ningha Dried (field) Mouse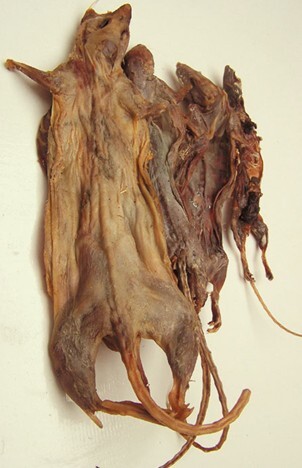 Ningha dried mouse is in fact made of the field mouse which is caught in field and then processed. The dried field mouse not only tastes good but also contains rich protein. It has some medical value, for instance, it can improve one's kidney and treat the bed-wetting habit of children with notable curative effect.
You might also be interested in:
Top Things to Do in Longyan
Travel Confidently with Us

10,000 Satisfied Customers

50 Years in China Travel Industry

Quick Response within 24 hours

Secured Online Payment

Group Tours with Solo Adventure

No Hidden Fees and No Traps