Longyan Featured Food:
Tingzhou Tender Boiled Chicken With Soy Sauce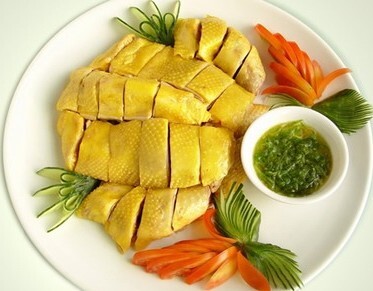 There is an old saying, "without tasting Hetian chicken, one cannot say he/she had been to Changting once". Changting County used to be called Tingzhou County, where the Tender Boiled Chicken is the most famous delicacy reputed as "The Best Dish in Tingzhou". It is well known for its fragrance, crispness, clear taste, delicacy, slipperiness, and easiness for doffing bones. As the most p[popular dish from ancient times till now, it is always listed at the first place on a Minxi Hakka menu.
Yongteng Cane Ware
Yongfu County in Zhangping Town is a main origin of cane wares. Each family here is good at making cane wares, for which the county is called "Cane County". Bamboos and firs are used to make frames while Longxu cane, which is teemed with in Yongfu County is used to weave various forms of cane wares. For instance, there are about ten series of wares including cane chairs, cane desks, cane tea wares, cane cushions and so on. Each ware has a strong flavor, elegant style, lasting color and smooth touch, winning much and wide favor.
Shortcake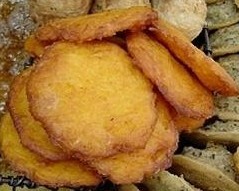 Shortcake has been a famous snack since Ming dynasty. It is reputed as "Fragrance to Three Miles" or "Megranate with Three Specials" because it has a shape of megranate, a thin cover, rich stuffing and strong fragrance. Since the cover of the snack is made from flour and needed to be baked in a short time, it is then called by later generations the Shortcake.
Yongding Dried Vegetable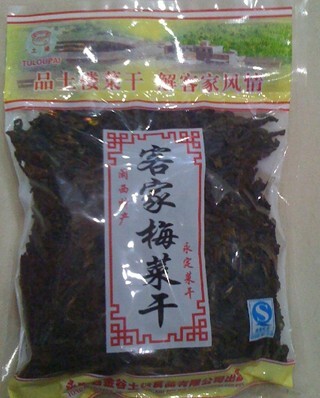 Yongding dried vegetable has a long history of over 4000 years. It is not only famous in and outside the province but is really popular among overseas Chinese in Nanyang. The master of Tiger Balm, Hu Wenhu, often asks his fellows to bring him the Yongding dried vegetable at his hometown.
Liancheng Rice Paper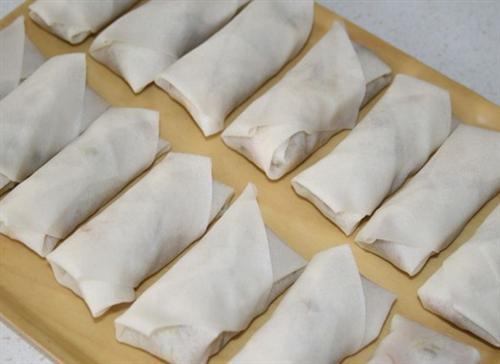 Liancheng Rice Paper was first exported in the period of Emperor Jiaqing, Qing dynasty. With rich local bamboo resources and unique craftwork, Liancheng rice paper is thin, white and strong in water-drinking. It has become a very good material for edition binding, printing, copying, painting, and upholstering.
You might also be interested in:
Top Things to Do in Longyan
Travel Confidently with Us

10,000 Satisfied Customers

50 Years in China Travel Industry

Quick Response within 24 hours

Secured Online Payment

Group Tours with Solo Adventure

No Hidden Fees and No Traps