Longyan Featured Food:
Narcissus Tea Cake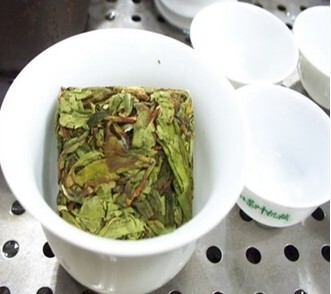 Zhangping narcissus tea cake, also called "Paper covered Tea", is a kind of famous tea in Fujian Province. It is represented by Shengjing narcissus tea cake, which has a square shape, a shining and black color, dark-brown juice, orchid fragrance and mellow taste. It is produced on high mountains without being polluted by any pesticide and is therefore a kind of green food.
Wuping Dried Pig Gallbladder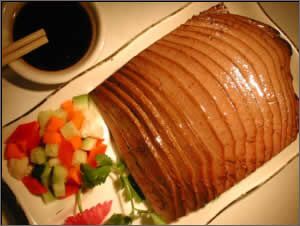 Wuping dried pig gallbladder has a purple-brown color. It tastes sweet and fragrant as a famous cold dish for banquet. Wuping dried pig gallbladder contains many kinds of saccharide and vitamin, which is cool, antidotal and good for stomach. It should first be steamed and then covered with a layer of sesame oil; spread some slices of garlic when it became cool and then cut it into thin slices. After that you will smell the strong fragrance surrounding you.
Yongding Dried Vegetable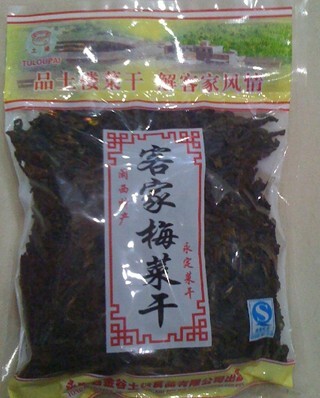 Yongding dried vegetable has a long history of over 4000 years. It is not only famous in and outside the province but is really popular among overseas Chinese in Nanyang. The master of Tiger Balm, Hu Wenhu, often asks his fellows to bring him the Yongding dried vegetable at his hometown.
Liancheng Dried Pachyrhizus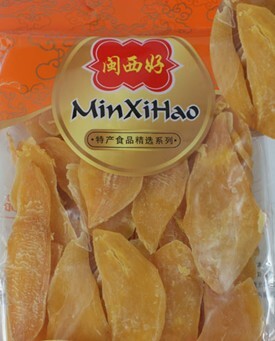 Dried Pachyrhizus is usual in many counties of Minxi, but Liancheng dried pachyrhizus is famous for its unique material and processing method. It is made of red pachyrhizus cultivated in places like Getian, Gechuan, Jiele, Daping, Liwu and Hongshan, so it is also called red dried pachyrhizus.
Qingxi Dried Bamboo Shoot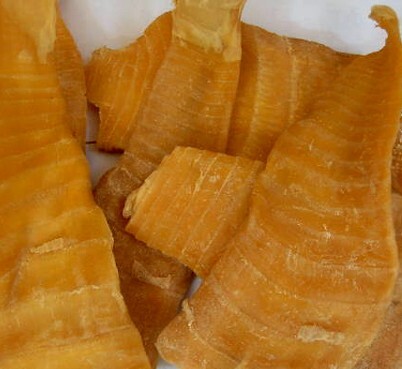 Qingxi dried bamboo Shoot is made of fresh bamboo shoot in spring and is called "Min Bamboo Shoot tip". It is golden yellow and translucent, famous for its crispness and sweetness. In Ming and Qing dynasties, Qingxi Dried Bamboo Shoot was listed as an article of tribute. Many famous dishes, like "Shredded Chicken and Cucumber", "Imperial Furnace-baked Meat", need to have the dried bamboo shoot as a seasoning.
Top Things to Do in Longyan
Travel Confidently with Us

10,000 Satisfied Customers

50 Years in China Travel Industry

Quick Response within 24 hours

Secured Online Payment

Group Tours with Solo Adventure

No Hidden Fees and No Traps