Maanshan Transport
Last updated by meimeili at 2016/5/3
Transportation
Located at the Yangtze delta, Maanshan is a core city in the Nanjing Cities Circle and also the eastern gate of Anhui province. Maanshan has a convenient transportation. It only takes 3 hours from Shanghai to Maanshan via expressway and less than 40 min to Lukou International Airport.
Maanshan harbor is a good natural deep-water port. It is a A-grade port and opens to international ships. Ning-Tong railway runs through Maanshan and links with main railways such as Jing-Hu railway, Jing-Jiu railway, Wan-Gan railway and Xuan-Hang railway.
Airplane
It is only 38 kilometers away from Maanshan to Nanning Lukou Airport.
Nanjing Lukou Airport service telephone: 0555-2480482
Airplane ticket booking telephone: 0555-2474409、2473762、2498442
Railway
All trains on the Ning-Tong railway will stop at Maanshan.
Maanshan Railway Station lies in the North Hongqi Road, which is accessible via buses No3. 5. 10. 105. 120.
Enquiry Tel: 2475404
Highway
Ning-ma expressway has shortened the distance from Maanshan to Nanjing . It takes only 50 minutes from Maanshan to Nanjing Lukou Airport. Besides, the Ning-Hu expressway makes it possible to get to Shanghai in three hours. National Road 205, Provincial Road 314 and Ning-Wu Railway also go through Maanshan city.
There is a daily shuttle bus service from Maanshan to Nanjing and Wuhu. Such a shuttle service takes nearly one hour with a fee of 7 RMB Yuan.
What's more, there is a ferry service from Maanshan to He county which lies in the north side of the Yangtze River.

Maanshan Long-distance Bus Station is situates at No. 96 Hongqi North Road, to the south of Maanshan Railway Station.
Tips:
Maanshan Long-distance Bus Station
Enquiry Telehpone: 0555-2472374
Maanshan Lianyuan Ticket Service Center
Enquiry Telephone: 0555-2474409\2473762\2498442
Wanjiang Ticket Service Center: 0555-2478174、2495634
Zhenhua Ticket Service Center: 0555-2357168
City Transport
Bus Service

Maanshan city has good transport facilities, with buses shuttling in the whole city. What's more there are tour buses from the railway station to Caishi Scenic Resort and Putang Scenic Area. The common bus charges 1 RMB Yuan while the air-conditioned bus 2 RMB Yuan.
Taxi Service
The starting price is 6 RMB Yuan within 3 kilometers, with different charges according to different cars.
Tips:
It costs about 10 RMB Yuan taking a taxi from the Railway Station to Caishi Scenic Resort.
Waterway Transportation
Maanshan Harbor, which connects to the Nanjing Harbor, is a natural deepwater harbor along the Yangtze River . Ships from Maanshan Harbor can reach Hefei, Chaohu, Wuhu, Wuhan , Chongqing , Nanjing, Shanghai and even farther. A ship shuttle service from Nanjing to Hankou passes and stops at the Maanshan Harbor.
Maanshan passenger wharf lies at No.1 Riverside Road, from which Bus No.1 is accessible to downtown.
Enquiry Tel: 2845044
Top Things to Do in Maanshan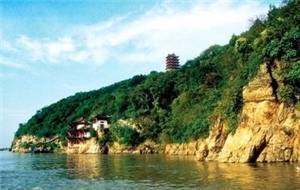 Brief introduction Lying to the southwest of the city,Cai… >> details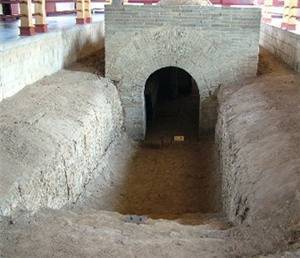 Brief introduction: The discovery of Zhu Ran's tomb is a… >> details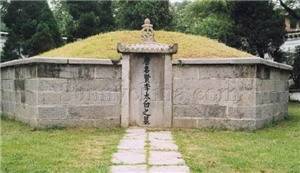 Brief introduction: Rolling and towering high, Qingshan … >> details
Travel Confidently with Us

10,000 Satisfied Customers

50 Years in China Travel Industry

Quick Response within 24 hours

Secured Online Payment

Group Tours with Solo Adventure

No Hidden Fees and No Traps