Macau Local Products:
As a free-trade port with stable currency, Macau pursues a low taxation policy. And thanks to its geographic condition and low level of consumer spending, commodities provided in Macau is not only various in categories, but also cheaper than the other nearby cities of China. Being a shopping paradise, Macau is a city filled with surprising shopping environment.
With export-manufacturing sector as one of the major industries of Macau, large quantities of inexpensive commodities are sold in the markets. Commodities from jewelries (especially gold), brand label clothes, antiques, porcelains, wines, knitted-wear, and silk fabric to electronic products like computers, mobile phone, watches and so on can all be found in Macau, you name it, they have it.
Macau Shops and Stores:
The main shopping centers of Macau are scattered around Av. Almeida Ribeiro (New Road), Av. Infante D. Henrique, Rua Pedro Nolasco da Silva and Av. de Horta e Costa. The central square along Av. Almerida Riberio gathers numerous world top brands like Emporio, Armani, Escada and St. Laurent.
New Yaohan Department Store, located opposite to Macau Ferry Terminal, is the most popular shopping mall in Macau. Tourists who would like to buy some brand label clothes can go to Sintra Shopping Mall. The landmark squares in the San Hau Ngon District would also be the good choices for you. If you want to buy some antiques and souvenirs, you can go the stores which are collectively located along the streets near the Ruins of St. Paul's. Besides, jewelry stores are mostly located near the New Road Area, Av. de Horta e Costa and the area near Hotel Lisboa.
Macau Outdoor Market (rua De S.paulo Area)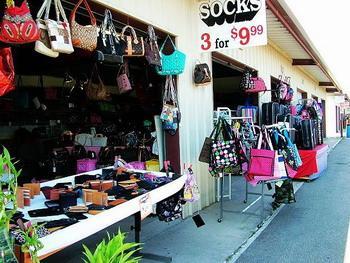 The most popular outdoor market (or flea market) in Macau is located near the Ruins of St. Pauls, from where you can find furniture and antique shops along the Rua de S.Paulo selling authentic antique porcelain wares, ancient coins and rosewood reproductions of traditional Chinese furniture. Besides offering authentic merchandise, good delivery services at reasonable prices will be available in most stores. In this area, there are varieties of pottery, figurines and Chinese paintings and
The Grand Canal Plaza
Located on the third floor of Venetian Resort Hotel, the Grand Canal Plaza is the largest indoor shopping mall in Macau, acquiring a total area of 968,000 square feet and gathering more than 350 shopping stores, dozens of restaurants and especially three indoor canals, each of which has a length of 390 feet. The whole plaza is covered by a fake sky, which can be coordinated with computerized lighting effects. Simulating the clouds and colors of the real sky, the lighting effects are able to create
Red Market And Av De Horta E Costa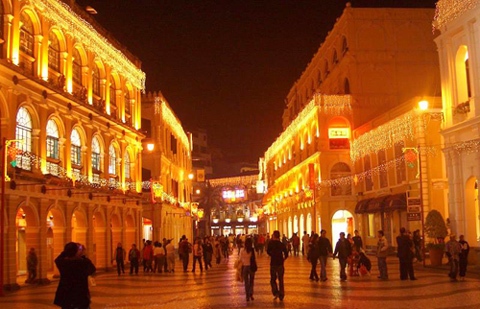 As a pedestrian street, the Red Market is located at the junction of Av. do Almirante Lacerda and Av, de Horta e Costa. Among that area, there are a wide range of red buildings constructed by Portuguese in 1900s, thus the street gets the name Red Market. Along the street, there are all sorts of stalls selling vegetables, fruits, flowers and clothes. Red Market sells the best fruits at an inexpensive price in the city. Yet the major item sold in this market would be clothes, you can find countless
Pawnshops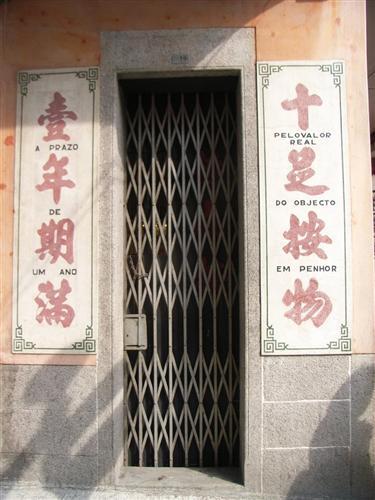 It is a secondhand market. Items like jewelries, antiques, watches and others precious things can all be traded there. You can ask the shopkeeper to keep the item for you if you would like to buy it back in future. On the other hand, pawnshop has another function of being a souvenir store. The items there are on sale, and you can buy whatever you like at a fair price.. However, you should make sure that you can recognize the difference between the genuine article and the fake one before you make
Duty Free Stores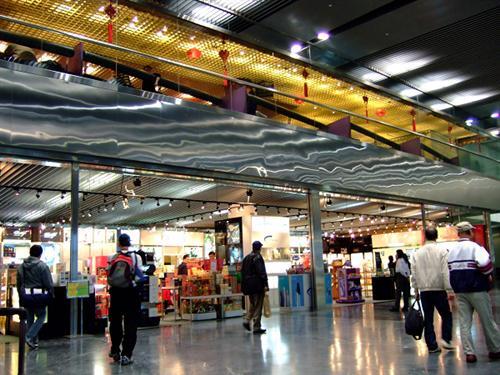 Most of the top range duty free fashion stores are scattered around the areas near the New Road and Av. Infante d. Henrique. Besides the fashion stores, luxury hotels may have their own boutiques selling fashion clothes, duty-free perfumes, cosmetics and electronic accessories. Famous boutiques can be found in Hotel Lisboa , Mandarin Oriental, Sintra and New Century in Taipa. What's more, you can also find this kind of duty free stores around the wharfs and airports.
You might also be interested in:
Top Things to Do in Macau
Travel Confidently with Us

10,000 Satisfied Customers

50 Years in China Travel Industry

Quick Response within 24 hours

Secured Online Payment

Group Tours with Solo Adventure

No Hidden Fees and No Traps