Mianyang Travel Guide
Last updated by fabiowzgogo at 2016/5/18
Mianyang Overview
Hailed by many Westerners as one of the best-kept secrets of China, Mianyang (Miányáng in traditional pinyin) in Sichuan Province is a bustling metropolis bridging a rich local culture with the modern world.
The prefecture-level city includes the Mianyang city proper (with two urban counties), Jiangyou (a county-level city), and six other counties. Mianyang is one of the biggest prefecture-level cities in southwest China.
Known as Fujun in the ancient times, Mianyang is one of the Chinese cities that have had agricultural advancements during the Qin and Han Dynasties. The history of the city goes back to over 2,000 years, and its strategic location and geography have made Mianyang a coveted territory for generals and emperors. Located at the northwestern side of the Sichuan Basin, forming a natural defense for military forces.
As a result of its long military history, Mianyang is home to the CAEP and Science City, a large military research complex that developed the first Chinese nuclear bomb. Despite its thousand-year association with military forces, Mianyang is an emerging center of industry, education, research, culture, and tourism. In fact, one of the most famous residents of Mianyang is the poet Li Bai. The city is also home to a number of relics dating back to the period of the Three Kingdoms.
Mianyang is a Tier 3 city, and while not in the same level of importance and popularity as Tier 1 cities (such as Shanghai, Beijing, and Guangzhou), it is considered as the Silicon Valley of China. It is one of the most important technological hubs in the country, thanks to its history as the center for national defense and scientific research.
The city of Mianyang is home to some minorities, including those of Qiang and Tibetan ancestry.
Climate
The climate of Mianyang is subtropical, humid, and monsoon-influenced. The weather is mostly mild in the city, and there are four distinct seasons. Winter is often short and foggy, but snow can be rare. Summers in Mianyang are usually long, humid, and rainy.
Mianyang weather is mostly pleasant the whole year, but the ideal time to visit is in May and October.
Food
Mianyang boasts of a number of local delicacies, including the mouthwatering steamed guoguodian stuffed bun, cold jelly (known locally as the xi liang fen), the local clay pot soup, a soft bean curd dish served with a special sauce, noodle dishes with pian fen (a noodle variety made of mung bean), bean curd jelly, shi cold noodles, braised ox paw in soy sauce, guokui pastry, and the special Zitong County crispy cake. The Chinese version of sauerkraut is also very popular in Mianyang, which is often served with a spicy fish dish.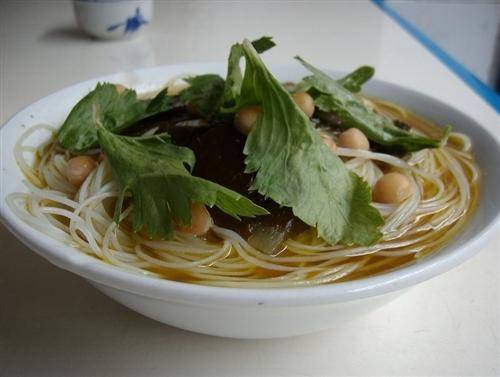 Experience a taste of Sichuan at Liao Fangzi Restaurant by ordering a serving of beef and bamboo, the restaurant's best-seller. There are also a good number of gourmet restaurants in Mianyang, but when in Sichuan Province, make sure to eat local.
Attractions
Mianyang is home to a wide variety of destinations and activities, offering tourists and visitors a truly unique travel experience.
People's Park
Located in Linyuan Ludong Road, People's Park is the largest in the city. Observing the locals do tai chi exercises, dance, sing, and play instruments is the perfect way to learn more about Mianyang. There are a good number of cafés surrounding the park and there are hired boats for a leisurely ride in the lake.
Tie Niu Square
Also known as Iron Ox Square, this park is a favorite among the locals to drink tea and play mah-jong with their friends. Bring a lunch basket and picnic along the riverbank, or stroll through the interesting antiques and home ware that locals sell near the back of the square.
Fule Mountain Park
This park is the perfect spot to see the majestic pagoda built on Fule Mountain. Aside from the breathtaking scenery, the park is also home to cafés and teahouses, nature trails, and even a small amusement park for the younger visitors.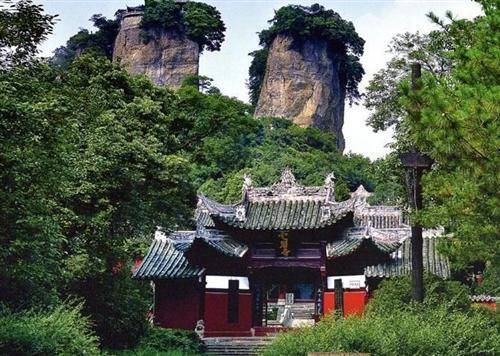 There are also a good number of historic artifacts and landmarks, including statues, ancient tablets with important inscriptions, and monuments dating back to the time of the Three Kingdoms.
Lake Xianhai
This resort town is perfect for those who want to take a break for the busy city of Mianyang. There is a large reservoir in the area, which is surrounded by a scenic countryside. There are a good number of restaurants and teahouses by the dock, a golf course, and you can explore more of this natural destination through a bicycle r boat ride.
TIP: You can take the train to Lake Xinhai, and after exiting the station, you can take the Bus 3 in Lin Yuan Street, transfer to Bus 22, and go down at the roundabout at Xinhai. Entrance to the park is free, but some of the amenities have to be rented.
Holy Water Temple
Located twenty minutes away from the city, the Holy Water Temple Complex boasts of delightful natural scenery, as well as over 500 vividly colored statues that serve as the entourage of a giant Buddha.
TIP: From the Mianyang train station, take the Bus 39, alight at Gaoshui, and transfer to Bus 27. Minimal entrance fees.
Classes and Courses
There are six colleges and universities in the city of Mianyang—most of them focusing on science and technology—but some of them offer short-term language courses and language credits to visitors. To get your language credits while visiting Mianyang, make sure that the institution you will be enrolling in is affiliated with your home college/university or accredited to provide such certifications.