Nagri Food
Last updated by iris at 2017/4/25
The Ngari diet belongs to the system of Chiang cuisine. The major materials are cheese, cow hoofs, acidophilus milk and ghee. Chiang cuisine tastes salty, light, fresh, sour and delicious and it can help people adapt themselves to the cold climate of the plateau.
Nagri Featured Food:
Zanba(roasted Highland Qingke Barley Flour)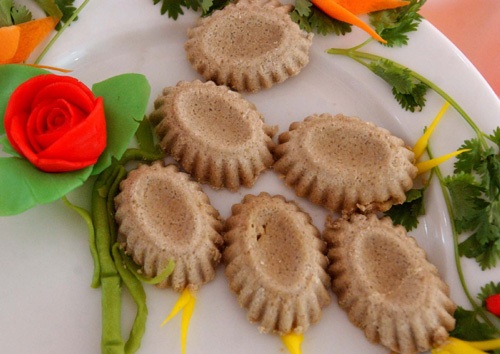 The staple food of Tibetan people is Zanba, a kind of dough made with roasted highland qingke barley flour and yak butter with water. Method of making: grind the roasted Highland Barley into flour, and mix it with ghee. It is similar to parching wheat flour in northern China. People in northern China grind the wheat into flour before parching it, but Tibetan people do the opposite. They roast the Barley seeds before grinding them into flour. What's more, Tibetan people do not remove the husk of the Barley.
When eating Zanba, Tibetan people put some ghee in a bowl, pour some boiled water into the bowl, then put some roasted flour into the water, and mix them with one hand. When mixing the tea, they press the flour slightly against the edge of the bowl with their fingers to avoid spilling the tea. After mixing all the roasted flour, the tea and the ghee until the thing gets thick, people knead it into dough balls and eat them. Tibetan people use hands instead of chopsticks or scoops w