Nanping Travel Guide
Last updated by fabiowzgogo at 2017/6/19
Nanping Overview
The hills, the old-town feel, the long history—all these attract hundreds of visitors to Nanping. As part of the Fujian Province, Nanping is a city that is close the Wuyi Mountains as well as Ningde and Sanming cities, which are located on the east and south directions respectively. It has more than 2 million residents, which could already make this as an urban area. However, it's able to retain its age-old charm and gorgeous natural sceneries. Visitors who get to stay in Nanping therefore enjoy the best of both the old and the new world.
The prefecture-level city is currently divided into 5 counties, 4 county-level cities, and 1 district. These places include Yanping District, Jianyang city, Shunchang County, Zhenghe County, Pucheng County, and Wuyishan City. Moreover with a total land area of more than 26,000 square kilometers, this is now the biggest city in the province.
History
The history of Nanping is extensive. Its story goes back around 5,000 to 6,000 years ago. Its political background, on the other hand, started more than 1,500 years back during the Qin Dynasty. During this time a shire known as Minzhong was created, and Nanping was placed under its administration or leadership along with other areas such as the rest of Fujian Province and Guangdong Province. Nanping also plays a huge role for the birth and development of Fujian culture and heritage.
Climate
The climate of Nanping is very similar to that of the entire province. It is usually humid, especially during the summers. The summer season can also get very long. Winters, meanwhile, are a lot shorter and less colder than those of other provinces. Overall, anytime is a good time to visit the city as the temperature is normally mild. The temperatures can be particularly hot during the months of May to September, while the weather gets cold from January to February. Rains tend to be common from April to June.
Food
The dishes of Nanping are part of the Fujian cuisine, one of the major cuisines in the country. It is characterized by its softness, lightness, and a play of many different flavors.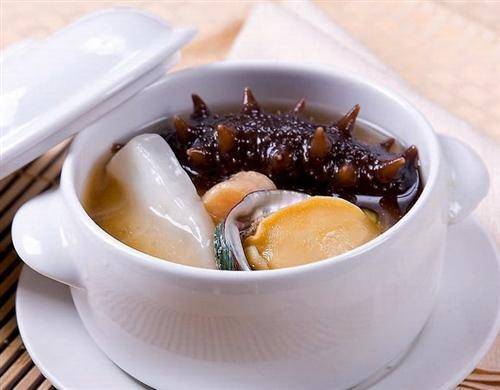 The dishes stand out by allowing the real flavor or taste of the ingredients to come out. It is also common among Fujian dishes to use soups or broths, as well as use seafood for their meals. A real Fujian chef also knows how to handle knives very well, as they believe that knife and preparation techniques can affect the real flavor of the dish. Some of the common cooking processes they use are steaming, boiling, and braising.
Attractions
Mount Wuyi
Nanping is close to Mount Wuyi, which is regarded not only for its incredible natural beauty but also for its value in the area's culture and heritage. The mountain is roughly 15 kilometers from the city of Wuyishan. It is blessed with a lot of natural resources, from the many various unique species of plants and trees. Nevertheless, people go here to see other things such as the hanging coffins that can be found on the cliffs. They go back to the Han Dynasty or around 2,300 years before. The cliffs also bear inscriptions that belong to other two dynasties, namely, Song and Qing. There are also a couple of ruins that go back to the Western Han Dynasty.
Nanping Village
The Nanping Village displays the typical clan or patriarchal system of the city several years ago, especially during the Ming and Yuan dynasties. The village is composed of many temples of varying sizes. They had been built by the clannish families of the area. The village, which is composed of more than 70 lanes, also has buildings that are over 250 years old. The village is better viewed on foot or on bike.
Heping Town
The Heping Town covers more than 190 square kilometers. It is a town that is made to look like a castle from the outside. It has gained prominence because of the designs of the houses here, which were built during the Qing and Ming dynasties. These homes are majestic with tiles that are glazed and made of black bricks. Plenty of areas had also been painted with ornate designs. So far, there are more than 150 age-old buildings that have been preserved effectively.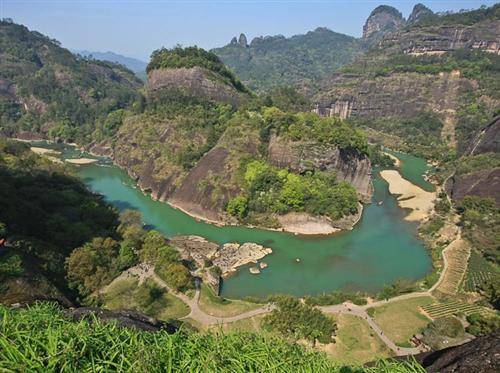 Mount Wuyi
Mangdang Mountain
If you have an adventurous spirit, you can take a trip to Mangdang Mountain, which is around 15 kilometers from the city center. The mountains have a lot to offer, from different water forms such as waterfalls and streams to rich valleys. Along the way are also the many sights like Stone Buddha Hill, Toad Rocks, Heavenly Folded Stones, and Headstream Nunnery.
Zhu Xi Maosoleum
Zhu Xi Mausoleum is found in Jianyang City. As its name suggests, it features the relics from Zhu Xi, who was a popular philosopher that lived during the Song Dynasty.
Transport
Traveling to and from Nanping is not a problem. It has its own airport called Wuyishan Airport. It is found around the eastern side of Wuyi Dadao or about 7 kilometers from Mount Wuyi. It has several domestic flights from places such as Beijing, Guangzhou, Xiamen, and Shanghai.
International flights are limited to two. You can also travel from Hong Kong International Airport. There's also a bus station that is located in Binhai Road as well as an expressway that lets you reach Fuzhou in less than four hours.