Ningbo Local Products:
Ningbo Straw Mat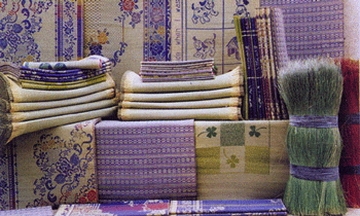 It ranks as the top grade straw mats with the white hemp cut straw mat made in Huanggulin Town of Xixiang, which enjoys a reputation as the hometown of straw mats. It has compact texture, straight and broad, heavy, soft and smooth, and convenient for storage.
Unfolded Reed And Bamboo Carvings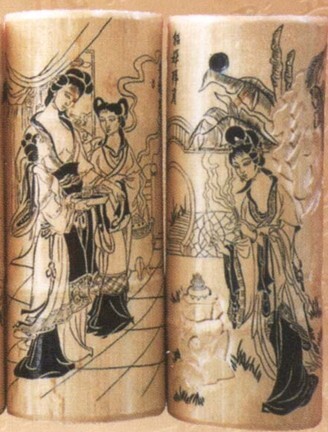 It is a traditional craftwork of Fenghua, Ningbo. It has a wide variety. It is practical and attractive with a unique style. It sells well in the international market.
Clay And Golden Colored Lacquer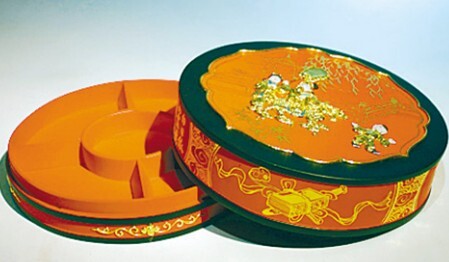 It takes Chinese raw lacquer as the main materials and wood as the body. It is lively and lifelike with rich sense of third dimension. It is brilliant and pleasant with golden and silvery colors. It is exquisitely carved with graceful layout. It is one of the main imported craftworks of Ningbo.
Red And Golden Wood Carvings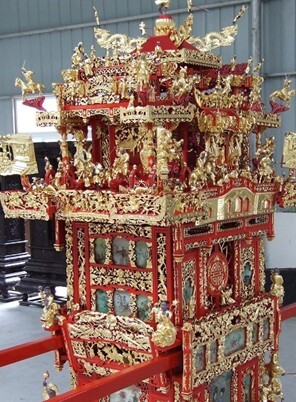 It is a traditional craftwork of Ningbo. It is made by using gilding and color decoration, combining several craftworks, and applying Chinese lacquer. It is simple and unsophisticated and elegant in formation with exquisite carvings.
Golden And Silvery Embroidery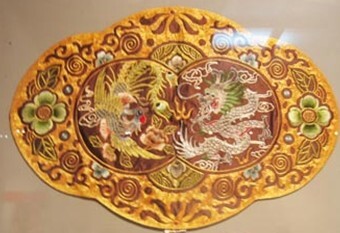 It is elegant, simple and unsophisticated with pleasant colors and exquisite craftwork as well as a rich flavor of elegant decoration.
Bone And Wood Inlaid Work
It is one of the ancient craftworks in our country. During the Sui and Tang Dynasties, it had been ranked as a tribute all along and enjoyed a high reputation as having simple patterns, unmatched skill like pictures of the Han Dynasty.
Ningbo Shops and Stores:
You might also be interested in:
Top Things to Do in Ningbo
Travel Confidently with Us

10,000 Satisfied Customers

50 Years in China Travel Industry

Quick Response within 24 hours

Secured Online Payment

Group Tours with Solo Adventure

No Hidden Fees and No Traps