Putian Food
Last updated by  at 2016/11/4
Putian Featured Food:
Sesame Pellet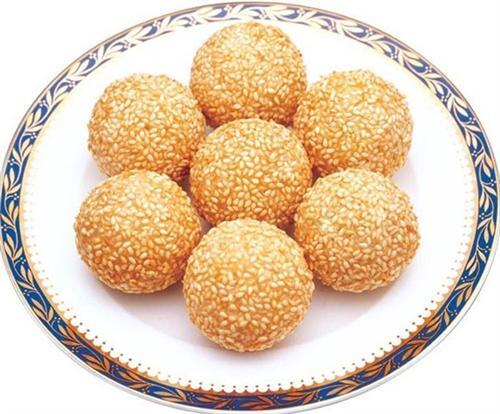 Use the thin pork as the material, beat into the thick liquid, add condiments such as pear, borax, pepper, and ginger juice, draw together into a small round pearl, and put them in the hot water to cook. Add the soup of clear bone while eating, it is a famous soup.
Chicken Cake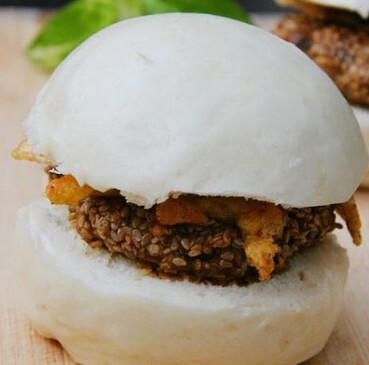 Mince the red meat first, add condiments such as mushroom, shelled shrimp, pear, wax gourd, spices, pepper, and then wrap up in pig oil, and cut into about half inch of round grains, fried sallow, stained with the sauced vinegar when it is hot. Then crisp, fragrant and sweet chicken cakes are ready.
Holy Grass Ice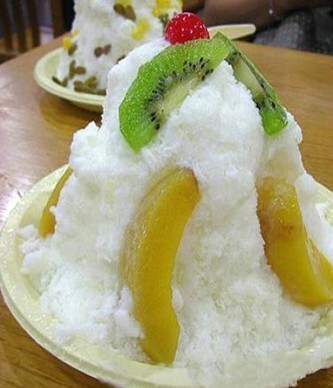 It is commonly called as "the celestial jelly". With the celestial grass that is locally produced, boil into water of the celestial grass, add the powder of song, cool, and congeal into the black celestial grass ice. It is cool, and can dispel hot. Cut into light pieces, mix with cold boiled water and white sugar, it would be a good food taken in summer.
Wu Cake
Place some peppermint grasses (popularly named as Xiwu grass) on the steamer bottom where the powder of polished glutinous rice is placed, after cooking fully, the flavor of Pu ooze into the rice cake. It is a kind of unique cake full of fragrance.
Lobster Cake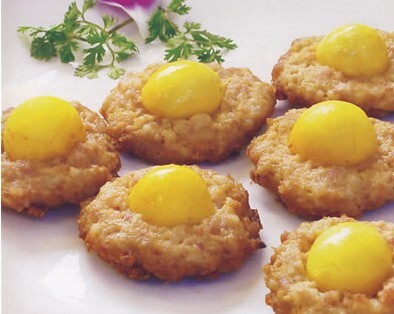 Use the powder of sweet potato, bean curd as raw materials, mix spring onions, coriander, spices, pepper, gourmet powder, etc., then put it into a special small wooden dipper, add raw lobster to fry. The lobster cakes are crisp, fragrant, and sweet. If dipped with sauced vinegar of mashed garlic, it would be more delicious.