Introduction to the scenic spot
Sanniang Bay faces Beihai City across the sea, meets Beibu Gulf in the North and neighbors Qinzhou Port to the west. It has an abundant marine resources. Its Samoan crab, oyster, prawn and Stone Fish is quite popular salable into and outside the province.

There is a fantastic story about the origin of Sanniang Bay. The Moon Beach along the coastline of Sanniang Bay is about 1.5 kms. The blue wave is shining and reflecting the flourishing green mangrove and soft white sand. Standing on the "Sanniang" Rock which looks like a falling star from the outer space, you can not only enjoy the sunrise and sunset, but also do obeisance to the "Wu Lei Fu Bo" Temple, visit Wei De Temple and view statue of Mayuan (East Han general). You can have a cruise by boat, taste the seafood and enjoy the sea breeze. You can also admire the activities of rare Chinese White Dolphins.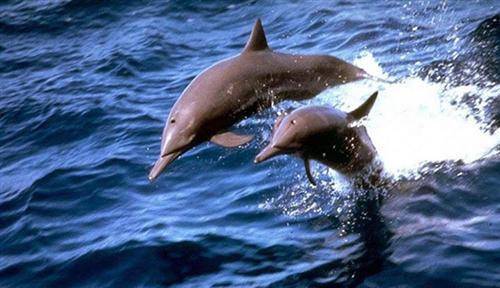 White Dolphins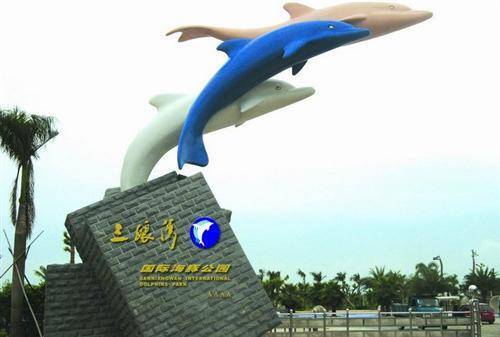 Sanniang Bay
Solo Adventure Tips:
Location:

How to Get There?
From 7:00 to 19:00 there is a coach to Sanniang Bay from Qinzhou coach station per hour. The charge of the ticket is 8 yuan. The latest coach from Sanniang Bay to downtown is at 18:00. Besides you can take a tourist coach (without air-condition) in the parking lot in Yatai Manufacture Company (near the Grand Garden) every hour between 7:00 and 19:00. The charge is 6 yuan. Self Drive Safaris: You can reach there within 40 minutes to drive south on the highway of Qinzhou City--- Xiniujiao Town.
Ticket Price:

Opening Hours:
All day round
More Tips:
Best travel time: spring and summer. 1. There are many railway station hotels, youth hostels and some hostels in fisheman's families near the scenic area. The room types include standard room, triple room and quad room. Generally it is about 30 yuan per bed. It is easy to book a room except during the holidays especially during the China National Day. Since it is convenience to travel back to the downtown, you can have your accommodation there. 2. You can go fishing in the sea, catch crabs with the fishing net and take some sea-bathing activities. On every October and December the Chinese White Dolphins jump out of the sea occasionally. The scenery is so fantastic that it becomes heaven for fanciers of the photographs.
Information accuracy:
We try to make the information on China Travel accurate when we write/edit it. If you find any outdated information, please inform us.